by Emily Kane on August 15, 2011
2845 28th St




I was a little skeptical at how great this place would be when we pulled into an old strip-mall north of 28th street. However, when we walked in I was taken aback by the high class decor and immediately felt under dressed and under prepared.
The traditional menu was expansive with something for everyone-we didn't even know where to begin! We finally decided on the Tequila Tempura Shrimp which were absolutely delicious. Between the three of us there simply weren't enough to go around. The tempura was very light, just enough to give the shrimp a needed crunch without the heavy, deep fried feel. The accompanying sauce was a sort of chipotle cocktail sauce and really brought out the slight tequila flavors.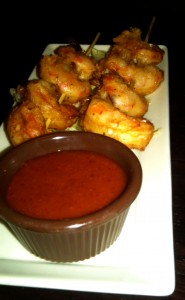 For our main entrees we each ordered something a little different. Our resident vegetarian ordered a bean and cheese burrito which arrived fully stuffed. While I prefer something a little more carnivorous, I must say it was pretty darn tasty.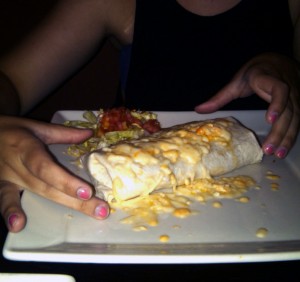 I ordered the Enchiledas Verde. They arrived swimming in a deliciously spicy green chile tomatillo sauce filled with juicy shredded chicken.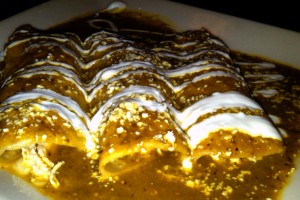 Lastly, we ordered the fish tacos. Served open faced they were towered with bits of fish, cabbage, and hearty pieces of avocado. It was very light although lacked flavor. I would've preferred a little more seasoning.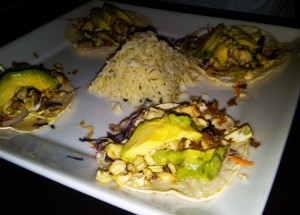 I absolutely love fried ice cream and have it whenever I can. Agave's fried ice cream is served differently to what I am accustomed. Arriving in a giant taco shell coated with generous amounts of cinnamon and chocolate sauce, the dessert was delicious. Even my reluctant friends devoured it faster than the ice cream could melt!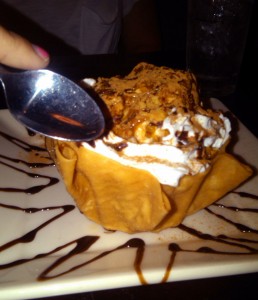 While Agave is a little pricier than your average college meal, and slightly off the beaten path, I would highly suggest it for family dinners or even a first date!