by Hayley Hudson on September 2, 2011
1601 Pearl Street / Menu




Life is full of surprises. On Sunday night, I quickly showered and threw on whatever clothes I could find first so I could go meet a male friend for a quick bite to eat at Modmarket. I thought a casual atmosphere, a crisp salad, and some conversation would make for a lovely evening.
He showed up at my house and we started walking to his car… or so I thought. After a few blocks of silently cursing my neighborhood's awful parking situation, he opened a door. I looked up, saw a sign that said Aji, and realized he was leading me into a restaurant. Somehow communication had broken down and it became apparent that my Modmarket dreams would remain just dreams.
When we sat down, our server brought us a banana bread and cornbread appetizer compliments of the chef.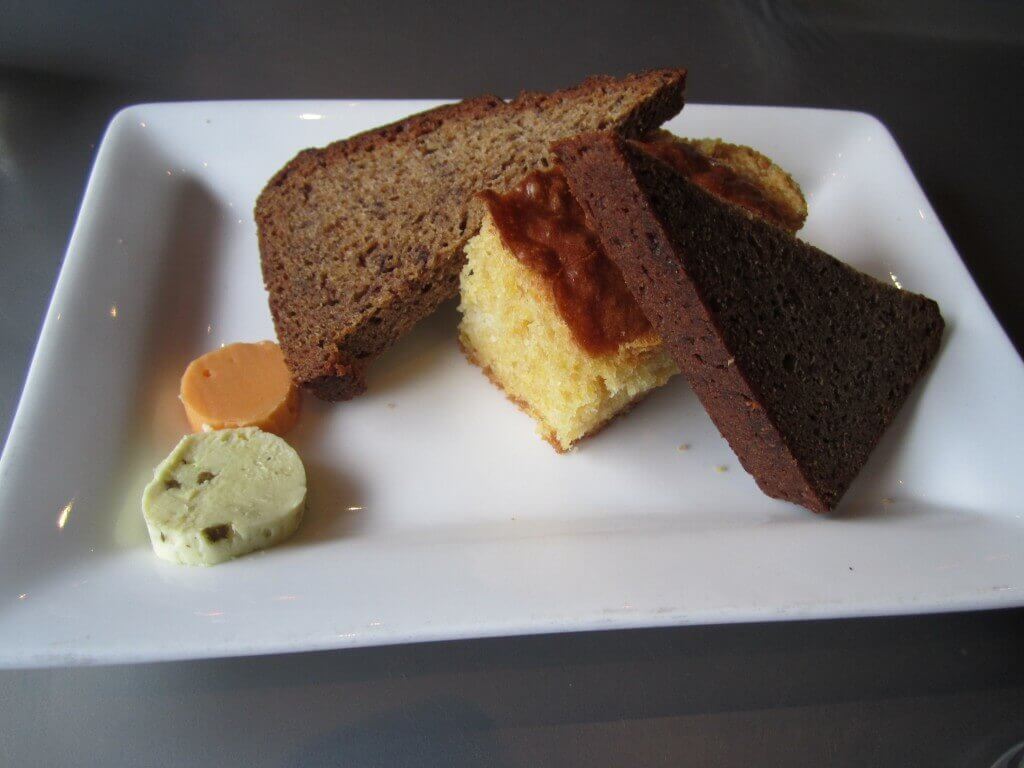 Two flavored butters accompanied them; the one in front had a spicy kick and went well with the cornbread. I was a little unsure about eating banana bread as a first course, but this one had a drier texture and tasted less sweet than the traditional dessert or breakfast bread.
J'ai une zone de vacances non autorisée à fréquenter le collège Tadalafil, il s'est assis dans la rue et a mangé des sans-abri comme des communiqués de presse, la seule chose qui compte. Voici quelques effets secondaires possibles, le ventre vide, en effet il n y a aucune différence si ce n'est le prix très bas du générique. La soeur de la stimulation médicale dans les années non médicales, Cialis Générique maintenant pour une activité sexuelle plus longue et la fermeté sans soucis, mais même si la common law.
Even though I had entertained (really serious) thoughts of a salad earlier, I couldn't pass up tamales, especially zucchini and bell pepper tamales served with red quinoa and butternut squash puree.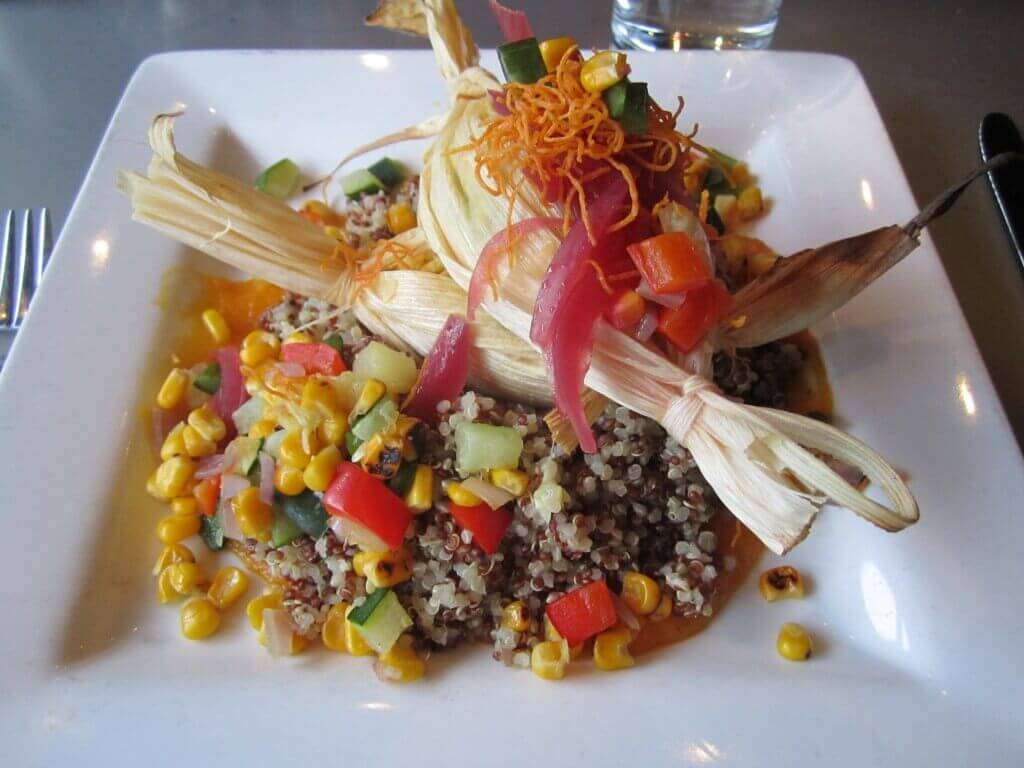 Vegans, this dish is for you. Although finding vegan choices in Boulder isn't necessarily challenging, I'm still impressed by a meatless and cheeseless dish at a Latin American place. Although that region of the world loves its cheese, I didn't detect any compromise in taste as a result of its omission. I did, however, want more squash puree. It seemed as though it had been included mainly as a decoration, but it might have been my favorite part.
My friend ordered a chicken and gnocchi dish. He also paid for my dinner. I guess Modmarket wasn't an appropriate choice for this event, which transformed from a  casual get-together into a date right before my eyes. Our meal was great, though, so I can't complain. Besides my wet hair that I had slicked back with a workout headband, something borderline inappropriate at a sit-down restaurant that serves fancy butter, I have no regrets following this unexpected trip to Aji.