by Hayley Hudson on April 20, 2011
1308 Pearl St / Menu




Those seeking a no-fail date venue should head to Antica Roma, where the interior mimics Italy (an American spin on an idealized Italy, at least) and the candlelight is sure to always cast that perfect shadow across your companion's face.
The restaurant's fountain and indoor seating that runs seamlessly into an outdoor patio recreate a European streetfront, and judging by the abundance of seafood options on the menu, this faux Italian town must have been located somewhere along the coast.
I can't usually pass up seafood–I"ve been known to eat it for breakfast–so I insisted that we start with the mussels.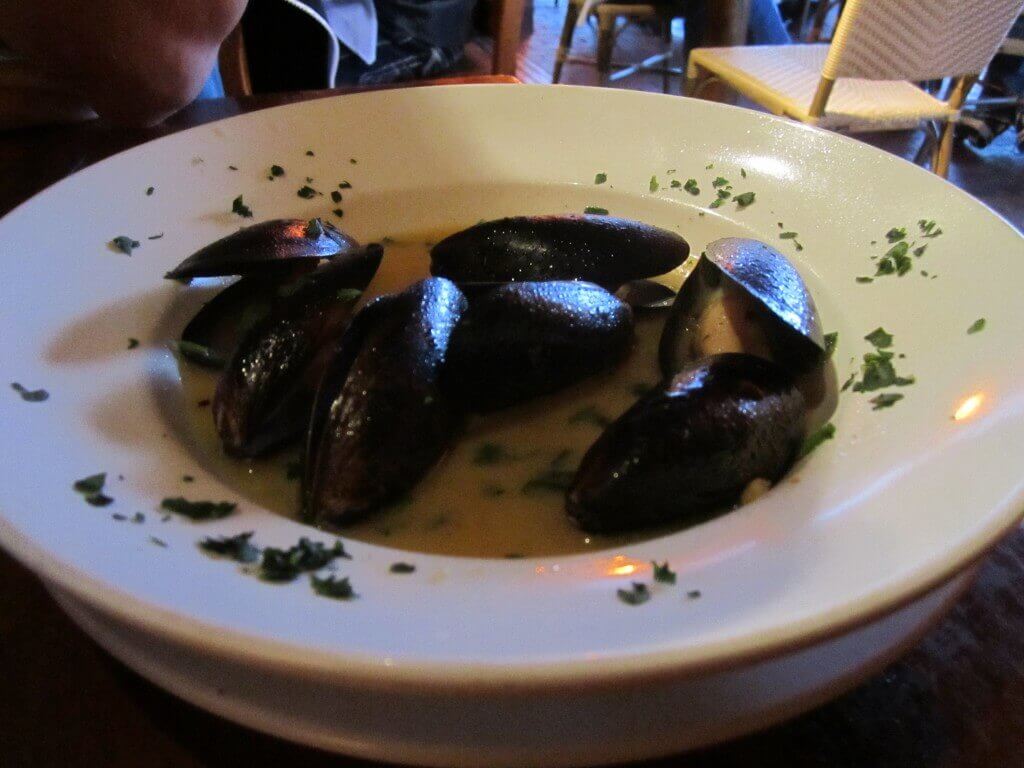 Unlike the similar-looking oyster, often served raw, mussels are usually steamed in the shell before serving, and these went from the steamer into a pool of garlic white wine sauce, which added a great depth of flavor to the dish. I last ate mussels in San Francisco, but these hardly tasted lower-quality, despite traveling significantly farther to make it to the fake seaport here in Colorado.
For dinner I ordered the salmon,which they prepared with salty fixings like artichoke hearts, kalamata olives, and capers, and served with steamed spinach and potatoes with crunchy, golden crusts. The sauce contained white wine and garlic just as the mussels had, but seemed richer this time around.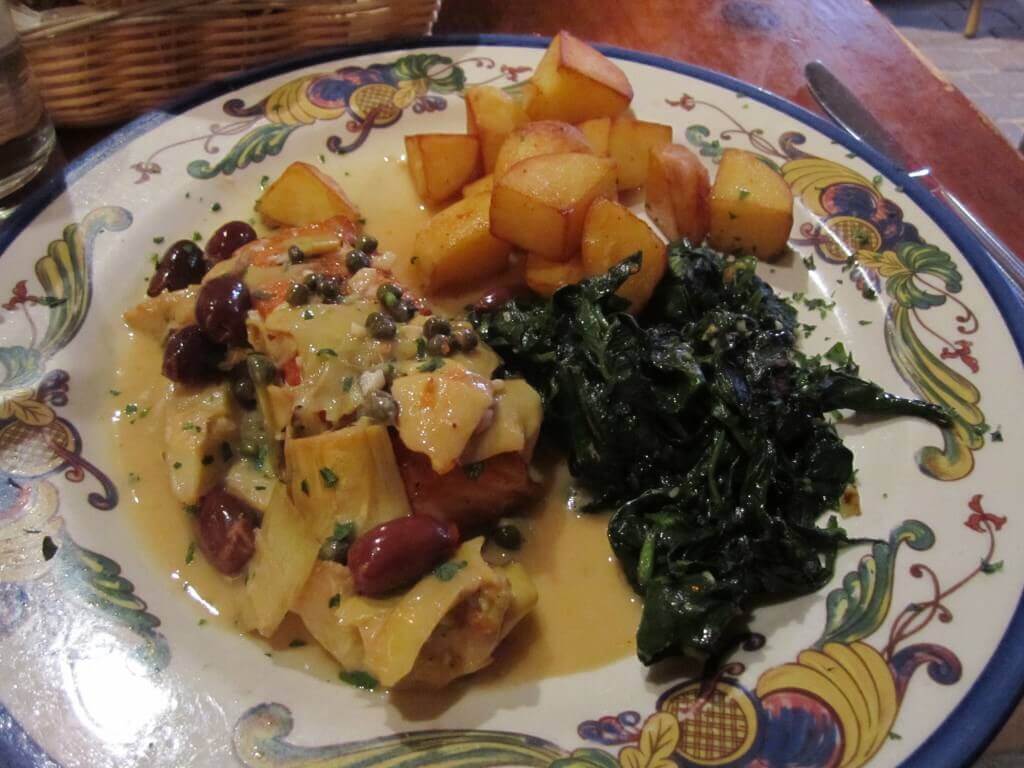 Several of the pasta dishes on the menu incorporated fresh, in-the-shell seafood as well, and while I liked the seafood emphasis, anyone not a fan can certainly find plenty of other offerings. Italian food can please most palates, and it's worth checking out Antica Roma for the cute atmosphere alone.
As a first date venue, Antica Roma could provide that competitive edge for launching date number two because flowing water, classical music, stone walls and even imitation street lamps almost force you to see things (and people) in a more favorable light. And, if a romantic atmosphere isn't enough to compensate for someone you truly cannot stand, you can always high-tail it out of pseudo-Tuscany and blame bad seafood.