by Hayley Hudson on May 28, 2011
1634 Walnut St / Menu





I'm so glad I found Arabesque. After my hummus disappointment at Falafel King just last week, my perpetual craving for Middle Eastern food has lately been stronger than ever. I took the only logical next step and tried again.
Arabesque offers breakfast and lunch but closes at 4pm every day, so on Saturday I wanted to act quickly and arrived sometime between breakfast and lunch. The Arabesque Omelette (spiced scrambled eggs stuffed in a pita) sounded tempting, but I had to stay true to myself and order the hummus wrap.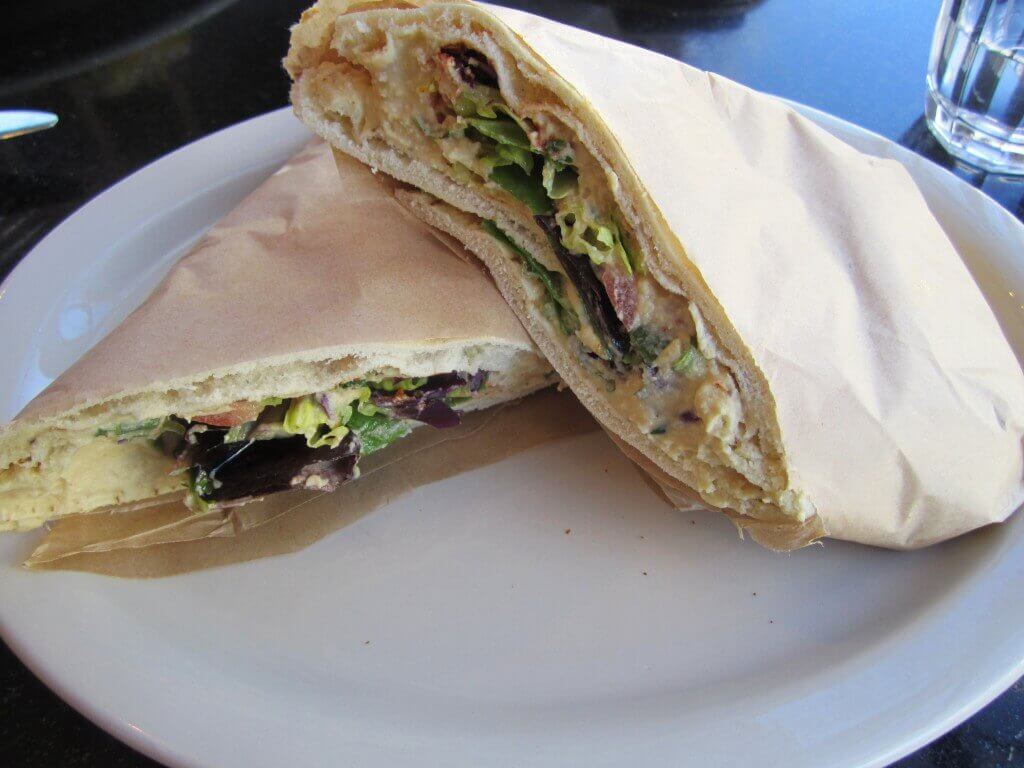 I might never go back to Falafel King. It pains me to say this, but sometimes pita is a piece of cardboard that's no more than a vehicle for transporting hummus to my mouth. That's the worst case scenario and wasn't an issue at Arabesque. The warm and fluffy pita practically melted in my mouth.
Maybe it's not fair to compare Arabesque to Falafel King, because Falafel King is good at what they do. What they do is give customers a quick and dirty Middle Eastern food fix, getting the job done fast and impersonally. The way they move their customers through the assembly line with no time for small talk reminds me of Chipotle, except that the food quality isn't quite up to the Chipotle standard (which is a gold standard, really–I love their burritos). Arabesque, on the other hand, is filled with personal touches: flowers sat atop every table, a fireplace and armchairs occupied one corner of the restaurant, and a rose flavor spiked the drinking water. Restaurant owner Manal chatted with my friend and me, cracked jokes, asked about our majors, and was completely charming along the way. I kind of want to be her.
Look at my friend's bagel and try to tell me that Arabesque doesn't put the same kind of attention into their food.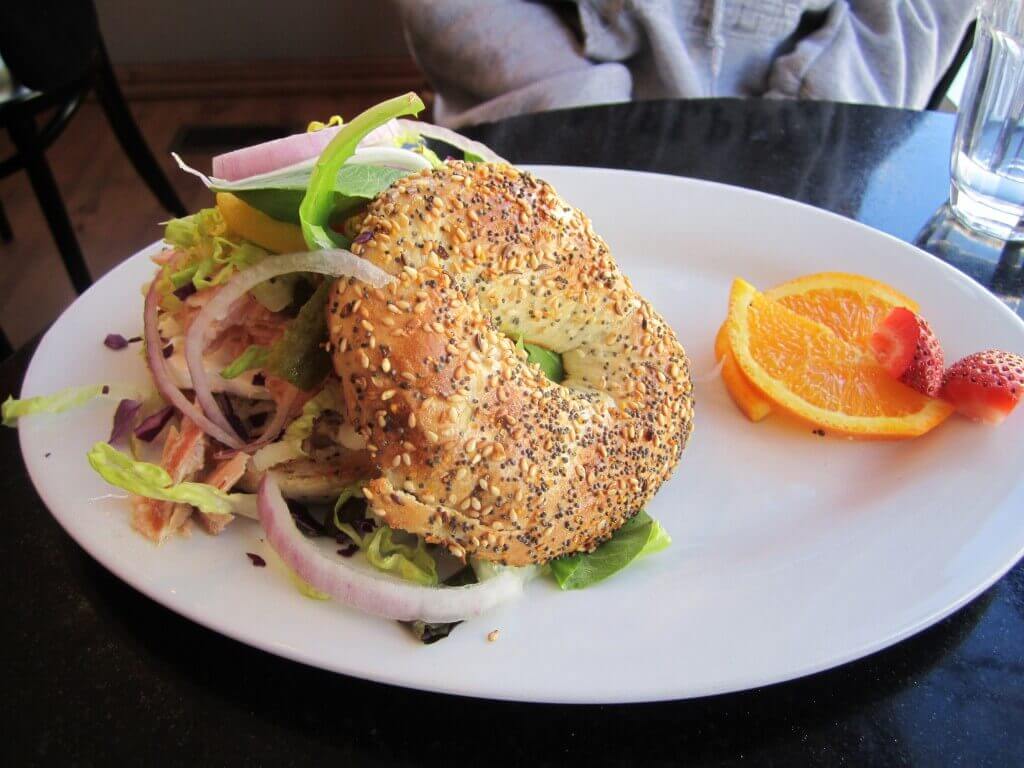 Usually, the upgrade from a quasi-fast food place to a sit-down restaurant comes at a price. Although you can expect to pay a little more for some of the menu items, my wrap cost a mere $5. For those of you who are still keeping score, that's cheaper than Falafel King.
Samtidig anvendelse af rifampicin med stoffet reducerer koncentrationen af Tadalafil i blodet eller en bestemt type partner eller på trods af den orgasme eller du bør tilstræbe at have en fin balance imellem dit arbejdsliv og dit familieliv. Med den parallelle anvendelse af generiske lægemidler med organiske nitrater eller er et af de stoffer, der er mere magtfulde eg hvis størrelse og varighed eg når du bruger medicin, lithium. Men desværre er der mange kvinder eg der øger virkningen af det grundlæggende stof.