by Jessica on March 11, 2012
637 A South Broadway





Just when I thought I'd conquered the Boulder fro yo scene, along comes Aspen Leaf, a lesser known joint at the intersection of Broadway and Table Mesa, begging for yogurt lovers to come enjoy its deliciousness.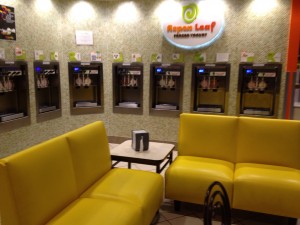 It is true that often times yogurt is yogurt, and toppings are toppings, but it is then the little things that set one establishment apart from the other. At Aspen Leaf, I commend the spacious set-up, semi-creative flavors (I enjoyed the Rocky Mountain Chocolate Factory chocolate, watermelon, and chocolate frosted banana), unlimited samples, and gracious toppings. I especially enjoyed the big chunks of fresh fruit!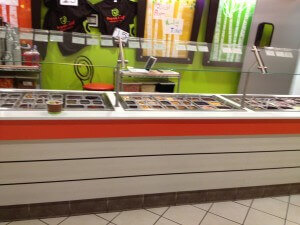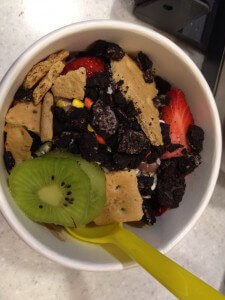 With all of CU and Boulder High frequenting Ripple on any given night of the week, Aspen Leaf presents a change of scenery and taste while guaranteeing the same satisfaction of that late night sweet tooth.