by Hayley Hudson on April 16, 2011
1964 13th St / Menu





Food at Black Cat Bistro comes straight off Black Cat Farm, which is located just outside Boulder. Chef Skokan picks up goods from his property daily, then cooks dishes with complex layers of fresh flavor.
Salmon Potato Latke
We shared this appetizer to start, and I could tell you what it is–two perfectly moist potato latkes accompanied by smoked salmon and a spinach puree–but I couldn't identify what exactly made this taste so flawless. Liberal use of butter is my only inkling, but that unidentifiable, extra special "something" is usually what reveals the presence of a seriously talented chef. They have more tricks up their sleeves than the rest.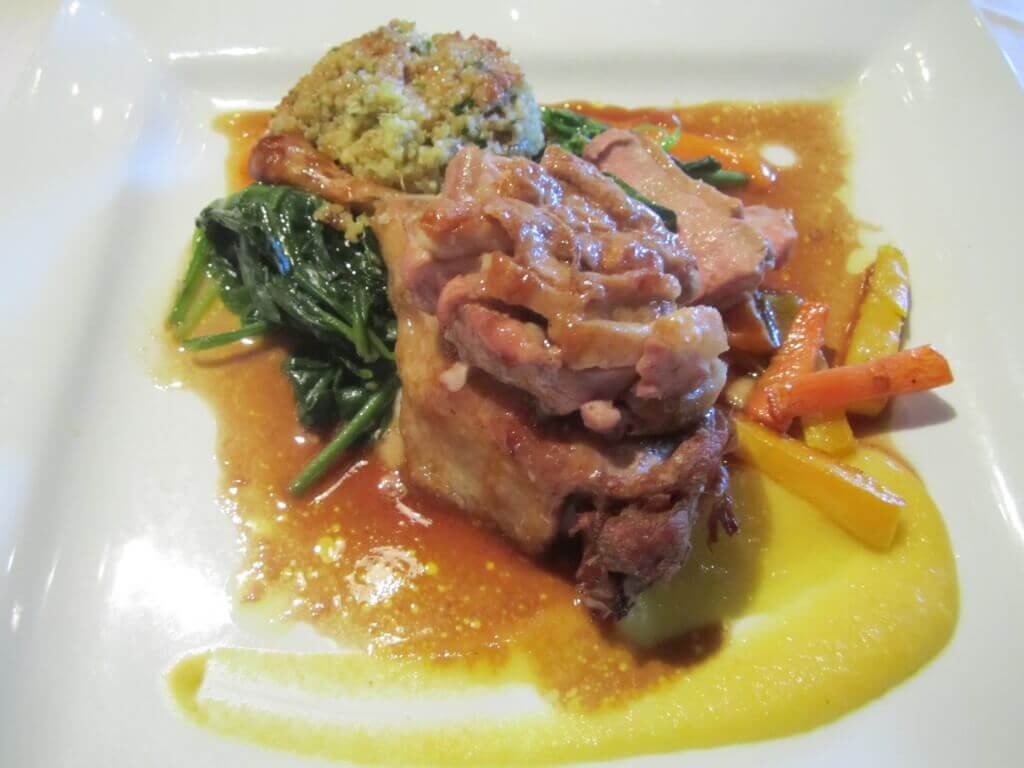 Juxtaposition of Duck
I ordered juxtaposition of duck, which further illustrates the complexities of the dishes here, because even though a whole lotta duck sat on my plate, the two types were distinctly different sensory experiences. A crispy duck leg was topped with tender, medium-rare duck breast and neighbored by quinoa, root vegetables, and spinach. Everything swam in a bit of broth, and I had to pause at several points to take note of the way flavors would slowly build on one another, like a Gobstopper candy, but buttery.
Despite the farm fare, Black Cat Bistro isn't a barnyard. The atmosphere is upscale and the restaurant houses a confident and professional waitstaff with a deep knowledge of the dishes they serve–they clearly don't hire just any student who happens to need a part-time job. At tables along the wall, guests sit in black couches instead of booths, which adds cozy elegance to the interior.
From the farm to the table, Black Cat artfully serves up the best. It's slightly pricier than most Boulder restaurants, but worth the splurge for a well-executed meal.