by Jessica on February 18, 2012
1801 13th St. #120/Menu





Prior to seeing their ad on Groupon the other day (regretfully, I didn't purchase it), I had never even heard of this small lunch spot in downtown Boulder. In fact, the only reason I even discovered it was because we went ice skating on the temporary rink right outside (also highly recommended!). Though I can imagine the Market being filled to the brim with lunching workers, I was surprised it was not a more popular student hangout. But for my crew, it might be from now on.
Immediately upon walking in, I loved the casual, communal-style dining. So Boulder. Ya, ya, ya. But for lunch, you're supposed to be talking to your neighbor!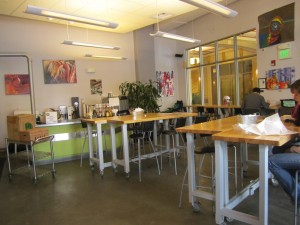 The menu was diverse in sandwiches, not in categories. One of the most shocking elements of the Boulder Creek Market was, in fact, their creative and hard-to-find sandwich options, such as ostrich and buffalo. Nevertheless, my friend and I bargained to share a chicken and a turkey. I know, kind of lame.
First up, and my personal favorite, the Sun-Dried Tomato Chicken Panini, loaded with chicken breast, sun-dried tomatoes, monterrey jack cheese and basil pesto, pressed on Foccacia bread. When I think of my dream sammie, here it is. Though not the best I've had (I typically can't resist when I see this combo on a menu), it was pretty damn good. And its no surprise considering they use only freshly-baked bread, quality ingredients, and made with love by the smiling man in the kitchen.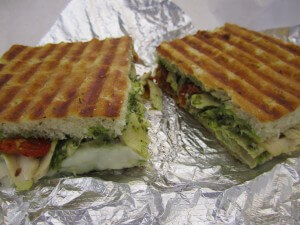 We also shared the Picante Turkey Panini, packed with gourmet turkey, pepperjack cheese, and chipotle mayo. I must admit, this sandwich achieved no where near the level of satisfaction that the above produced. But look at that oozing cheese! Nothing with that much gooey cheese could be bad. Perhaps I would have loved some more veggies or tasty ingredients, but it was still pretty delicious.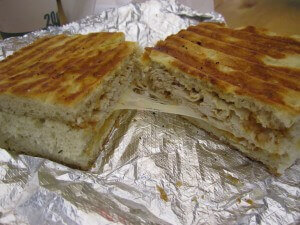 Last up, customer service. Often this goes unnoticed in busy establishments. But at the Boulder Creek Market, this is clearly a priority. Immediately upon walking in, the cashier engaged us in conversation and was ready to answer any questions we had about the menu, and I always have plenty. Upon payment, he proudly announced that they offer free drinks on Saturdays. And here's the kicker…he offered us to help ourselves to free gummy bears while we waited. COME ON! They probably could have fed us dog food for lunch and my (21 year old) friends and I would have continued to drool over the free candy. But luckily, the food was far above par!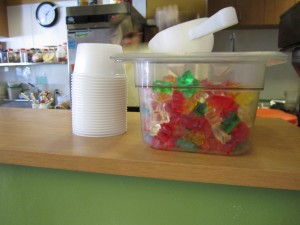 There are plenty of great sandwich spots in Boulder, but none of them offer stellar service, complementary drinks on Saturdays, and free gummy bears while you wait. Pair some ice skating with Boulder Creek Market, and it sounds like a pretty epic day.