by Hayley Hudson on May 9, 2011
The decorative teahouse that sits on 13th and Canyon came straight out of Dushanbe, Tajikistan, where local artisans handcrafted the building's panels, ceiling tiles, and furniture just for our little town of Boulder. Dushanbe and Boulder are sister cities, and the teahouse celebrates that tie.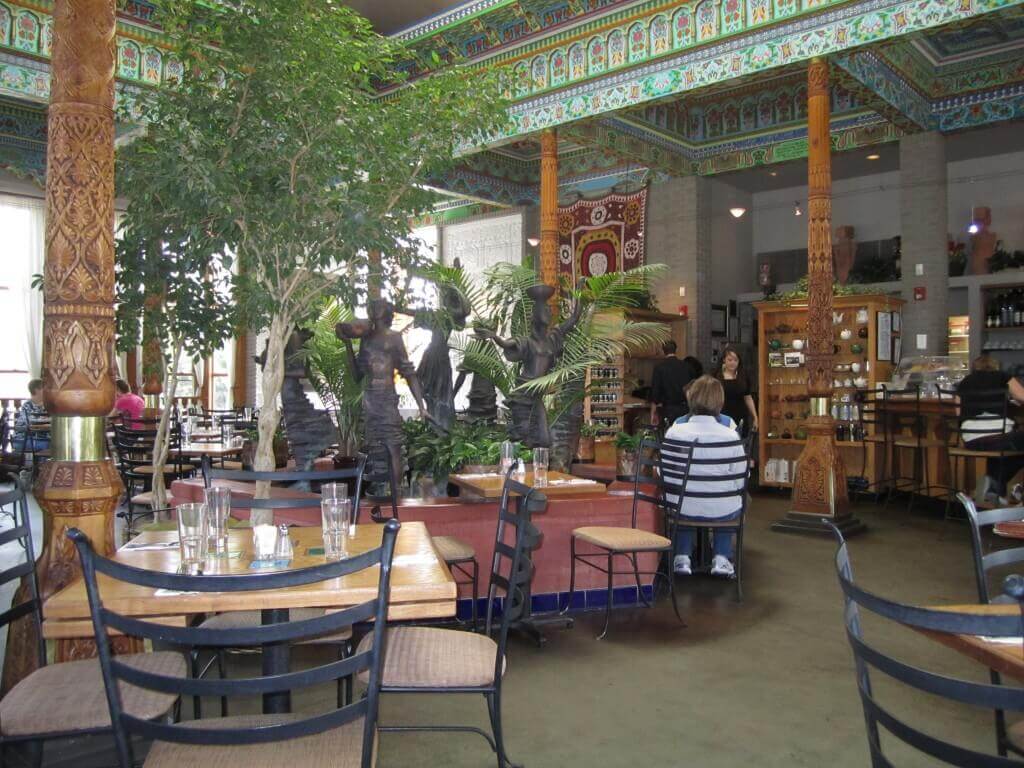 In return for this generous gift, Boulder built an internet cafe for Dushanbe citizens to enjoy, and both represent traditional gathering spaces for their respective cultures. The tradition of afternoon tea brings people together, and similarly, Boulderites flock to coffee shops with Wifi to check e-mail, work, and socialize. Now, each city can get a taste of the other's traditions.
Visitors to the teahouse will find more than 50 green, black, oolong, and white teas as well as more unique varietals like puerh, a black tea that's been slowly fermented for years.
To start, we shared a pot of the Blue Moon black tea. Each pot comes out with a timer to ensure a perfect steep time.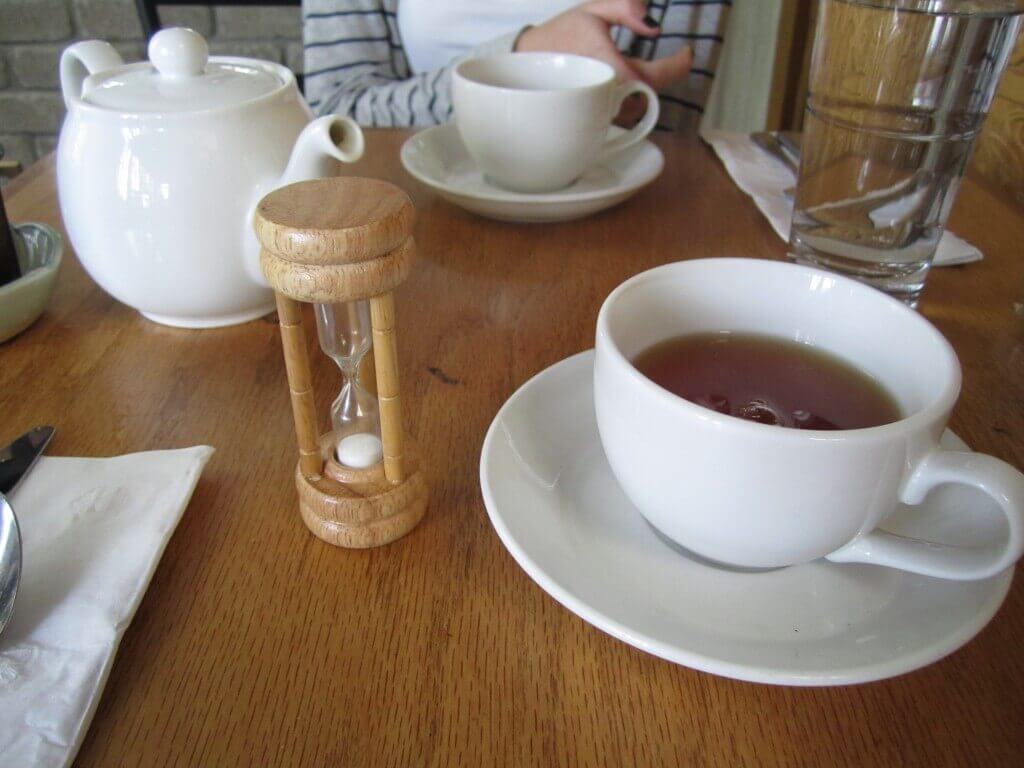 The brew boasts hints of vanilla, almond, and blueberry, with the blueberry definitely coming through the strongest. Sweet and smooth, its fruity flavor and noticeable lack of bitterness made for an enjoyable cup, and I didn't even need to add any milk or sugar.
The breakfast menu features an omelette special that changes every day, and today brought with it a crab, cream cheese, asparagus, and caramelized onion variety. Seafood in the morning? Count me in.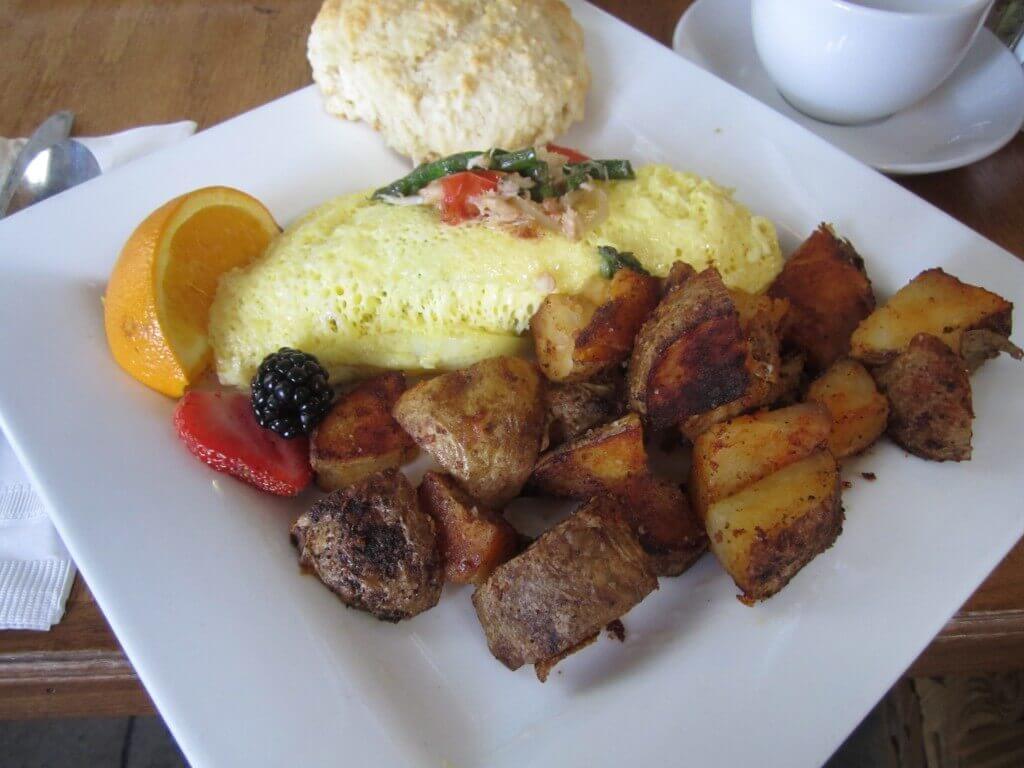 The omelette's insides had been separately sauteed before being wrapped up, which is critical for avoiding flavorless fillings. The potatoes, too, were dusted with a nice seasoning, and the large pieces allowed for a crisp outside and a pillowy middle–just how I like them.
A biscuit and pretty fruit garnish made the plate complete, and you have to admit that the Boulder Dushanbe Teahouse really nails presentation.
This breakfast burrito provides further evidence.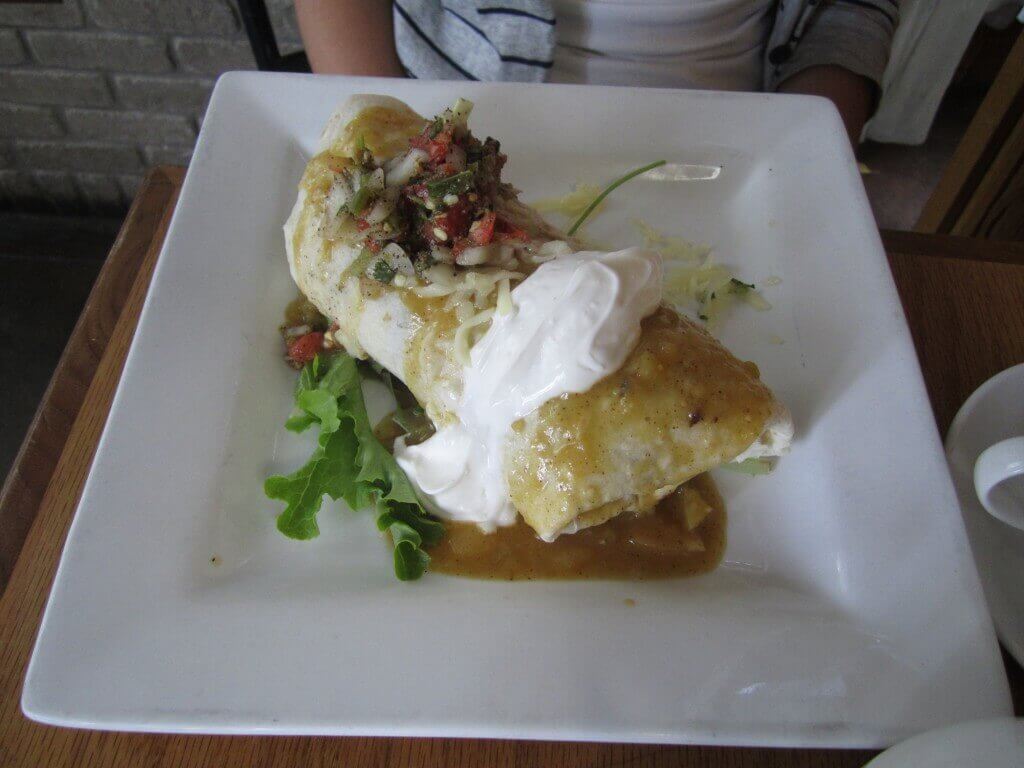 To me, it's just as beautiful as the tiled ceiling.
Note that teatime isn't limited to the breakfast hour–they're open for lunch and dinner, too, and once I came at night and enjoyed stuffed acorn squash and ginger-peach tea. Additionally, afternoon tea takes place from 3 to 5 pm daily, with cookies, scones, and appetizers served alongside the beverages.
Grab some friends and in the name of cultural education, visit this worldly Boulder landmark for fragrant tea in an ornate setting, with elegant food to match.