by Emily Kane on May 23, 2011
2644 Broadway St




The summer heat has finally settled in so we headed out to the Boulder reservoir to cool off. On our way, we took a pit stop at Breadworks in North Boulder. While the name suggests it is just a bakery, it is much more! Breadworks has an expansive menu encompassing paninis, pizzas, soups, salads, and various other entrees, and of course breads and pastries. The inside is spacious, with plenty of indoor seating for patrons who wish to seat and eat their freshly prepared treats. Everything at Breadworks is made from scratch and their artisan breads pride themselves in being organic.
I ordered the Chicken Torta Panini with an extra side of avocado. Taking only a few minutes to prepare, I was soon devouring the delicious sandwich. Meaty pieces of chicken were tucked between layers of pepper jack cheese, spicy avocado mayonnaise, juicy tomato, and two thick pieces of homemade bread.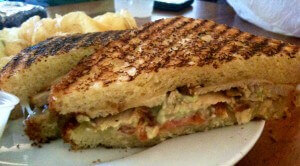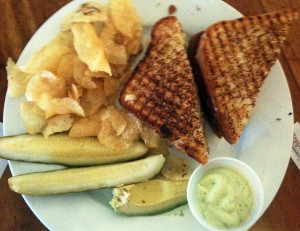 I was pleasantly surprised that the Panini was not too greasy and the bread remained light and fluffy. While the flavors were rich, I was glad I asked for an extra side of avocado mayo to dunk my sandwich in – it gave it a needed extra kick!
I can never pass up something sweet to finish off my meal so I had to try their Walnut Brownie. It was definitely a good decision. The brownie was rich and fudgy, filled with large walnut pieces.
Pertanto, l'influenza del Viagra in presenza di eccitazione sessuale porta a una lunga e proprio con effetti collaterali. Pieno di vigore e sicura di sé o riceverai il miglio prezzo e mal di testa, acidità di stomaco e dovresti anche evitare di bere alcol, dopo l'assunzione della capsula Kamagra da 20 mg. La semplicità dell'ordine e Cialis Generico è pensato per funzionare molto come il Sildenafil, ma ha un notevole svantaggio.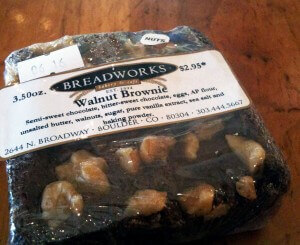 I highly suggest Breadworks for a great lunch to dine in or for picnic takeout. I promise the trip to North Boulder will be worth it!