by Jessica on November 21, 2011
1301 Pennsylvania Ave.





For some reason, I am continuously shocked when I find "real people" mulling around the Hill. Maybe it is my assumption that they are superior to the college-geared dives that clutter the area,  or my surprise that they can bear the raucous noise after 2am. But when a Hill trademark is filled with chatty undergrads, frantic grad students, tech gurus and business men, its a sure sign that Buchanan's is a winner.
Buchanan's has quickly become my favorite spot to study early in the mornings, before the sanctuary becomes filled with stressed students stopping in for caffeine on their way to campus. For me, the earlier, the better (once in a blue moon). The best part about studying in this cozy hangout is the vast menu of pick-me-ups, served up by a local and genuine staff, who always manage to brighten my morning.
This morning, I selected an everything bagel with cream cheese. Along with this option, Bucnahan's features several breakfast treats, from bagels (with a variety of spreads), to muffins to breakfast sandwiches. Considering Bucnahan's does not craft their bagels on-site, my expectations were rather low. However after one bite, my morning spirits were lifted thanks to this perfectly toasted and flavorful everything bagel, shmeared with the perfect amount of rich cream cheese.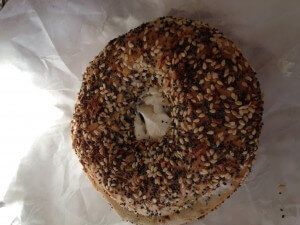 Though I cannot stand the taste of coffee, out of fear of being outcasted from the college society I have tried to train my body to enjoy other caffeinated beverages. So I discovered chai, a heavily-caffeinated, spiced tea mixed with milk. By the recommendation of my buddy behind the counter, I agreed to try the Bhakti, a spicier, stronger and more caffeinated version of my trusty treat. Though I don't doubt that Bucnahan's Bhakti is top notch, this depends on personal preference, and I simply prefer the original. An hour later as I watched my pen jitter off the page, I regretted my decision to opt for the more heavily caffeinated alternative.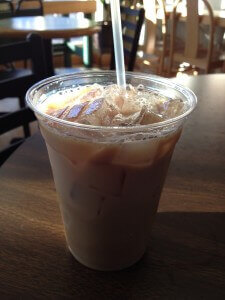 Who could say no to a locally-owned establishment with a great vibe for hanging and studying, and a more-than-friendly staff to enhance each experience? Not me, and apparently neither can the dozens of patrons that keep this favorite spot jam packed during all hours of the day.