by Hayley Hudson on April 25, 2011
950 Pearl / menu
Refreshment Palace, one of the descriptors that appears in Centro's full, official name, accurately describes its drink offerings. They're fit for a king indeed, and the dimly lit indoor/outdoor setup, in which the bar backs up to an open patio, offers up an inviting spot to enjoy one.
A house margarita, sweet but not sickly sweet, will not steer you wrong. My favorite Centro drink, however, isn't a margarita. Truthfully, I couldn't remember the name of it, so I requested "the one that looks like a glass of limes." Our server knew exactly what I was talking about and didn't (noticeably) judge my ignorance.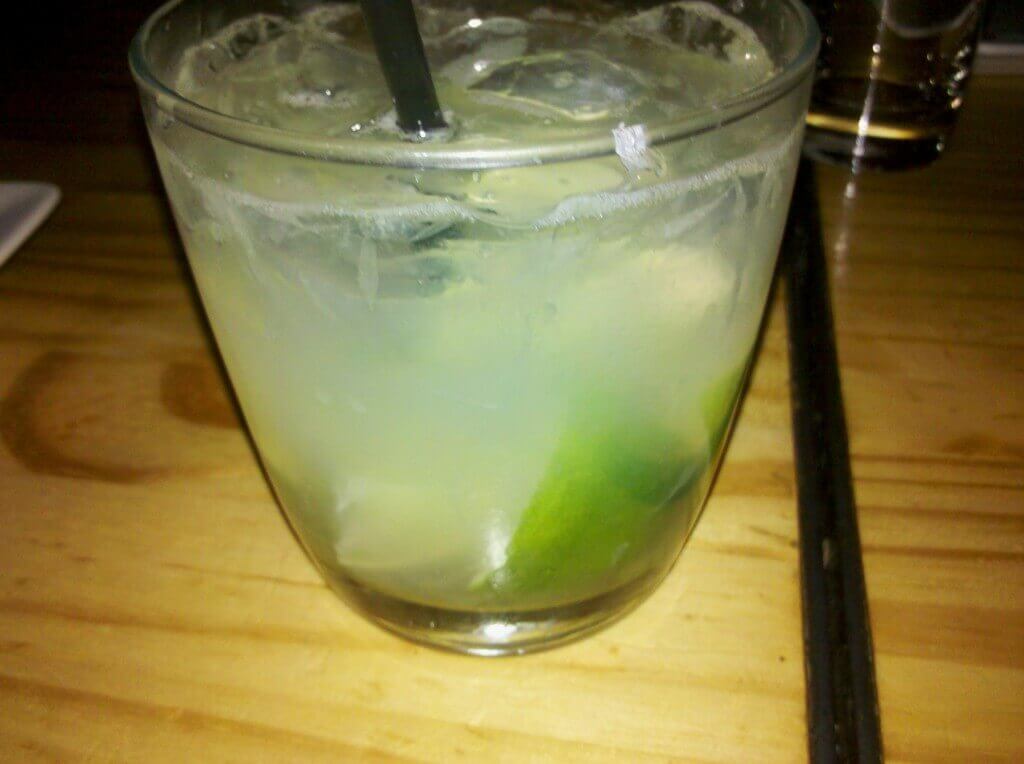 If I had simply consulted the drink menu, I would have discovered that I was seeking the Caipirinha, a concoction of muddled lime, cachaça, and simple syrup. This drink is essentially lime and sugar, plus more sugar that's been made alcoholic (cachaça is fermented from sugarcane juice). No wonder I love it!
Other Centro treats include the Dark and Stormy–rum, lime, and ginger beer–or the Kentucky Wildflower, which contains vanilla cognac and lavender extract. The wine and beer list is extensive, and there's even quite a few hot beverages to choose from, like the cocoa-nut, a magical-sounding mix of coconut rum and hot cocoa. See? Refreshment palace, truly.
The said refreshments shouldn't overshadow the great food, though. Centro Latin Kitchen and Refreshment Palace incorporates unexpected twists into traditional Latin American fare. In the words of a friend (who ordered a burrito), "There's so much going on. In a really good way."
I split the pork tacos with a different friend. She made no quotable remarks.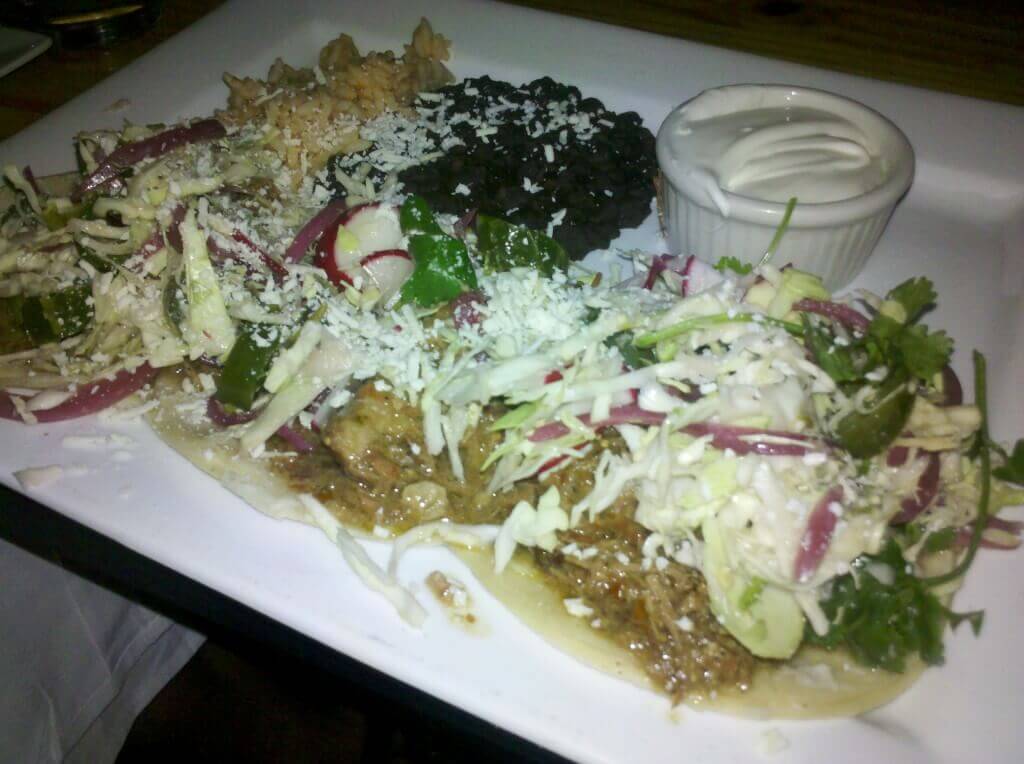 Some of those flashes of red/purple are radishes, not red onions (but those were in there too). Crunchy and cool, the little veggies helped my mouth better handle the intense spice factor, a result of rotisserie  habanero seasoning and plenty of seedy jalapeno slices. I supplemented every eye-watering bite with more of my alcoholic sugar water.
Everyone at our very large table raved about their food, and we all left satisfied, whether we had consumed tacos, burritos, soup, appetizers, or just lots of margaritas. No one had anything bad to say, and although groups of drunk people have been wrong before, I assure you we weren't wrong about the Refreshment Palace and its equally great (but underwhelmingly titled by comparison) Latin Kitchen.