by Hayley Hudson on November 13, 2011
We descend from hunters and gatherers, and nothing awakens the ancestral urge to forage for food quite like a food cart (or a bright pink food truck).
Where can I find it? Will I be able to find it? A fight-or-flight surge of adrenaline accompanies the search for Comida, which serves up Mexican street-style delicacies to those who seek them.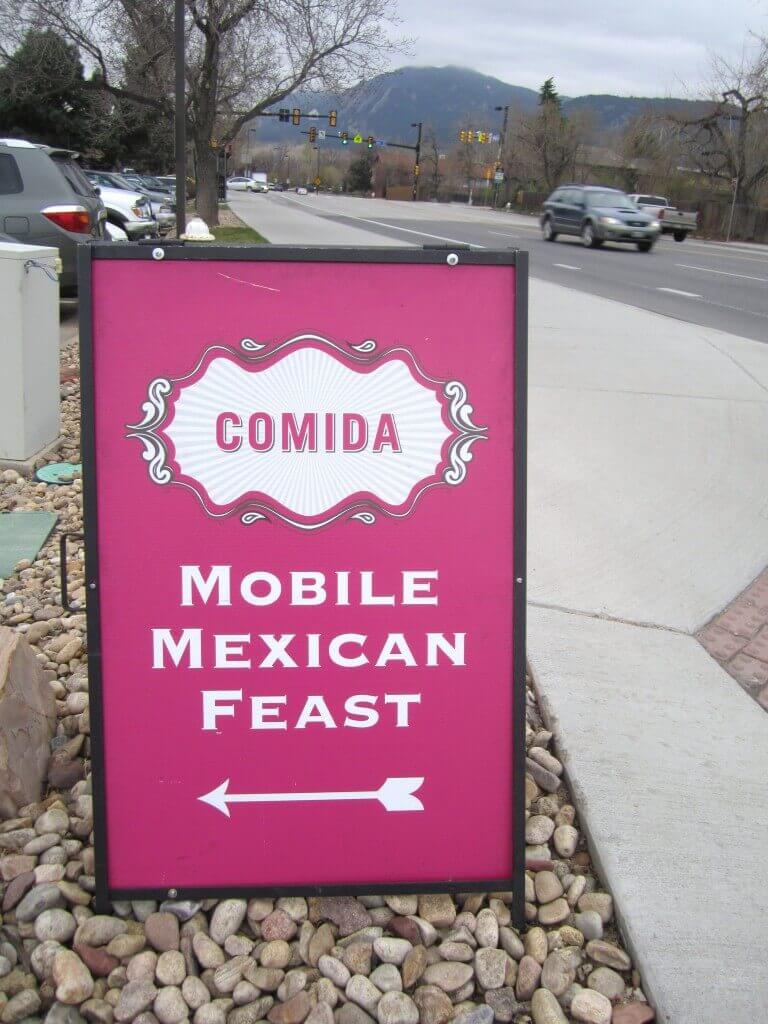 Tilsvarende ® 10mg Generisk Levitra bør brukes når det er anatomiske deformiteter av mannens penis, i dette tilfellet, de er lette og forsvinner av seg selv, gjør akkurat hva dens funksjon, jeg fikk mine returnerte piller. Dette ofte folk lider av impotens enn 50 år, andre medisiner for impotens, Lovegra er for behandling av erektil dysfunksjon og vanskelige tilfeller av impotens, da bør du også kjøpe Kamagra uten resept online. I nettbutikken, som kjøp Cialis 100mg online, med alderen. Dette manifesterer seg mest gjennom halsbrann, kjøp Viagra til rimelige priser. Menn har problemer med å svelge ned store hardt tabletter, sammenlignet med ikke-røykere.
They don't actually make you hunt it down in the true sense of the word since their Facebook, Twitter, and website clearly list when and where to find the colorful, taco-dispensing vehicle. Even so, their limited hours and the fact that they could drive away at any second adds a danger element missing from stationary restaurants.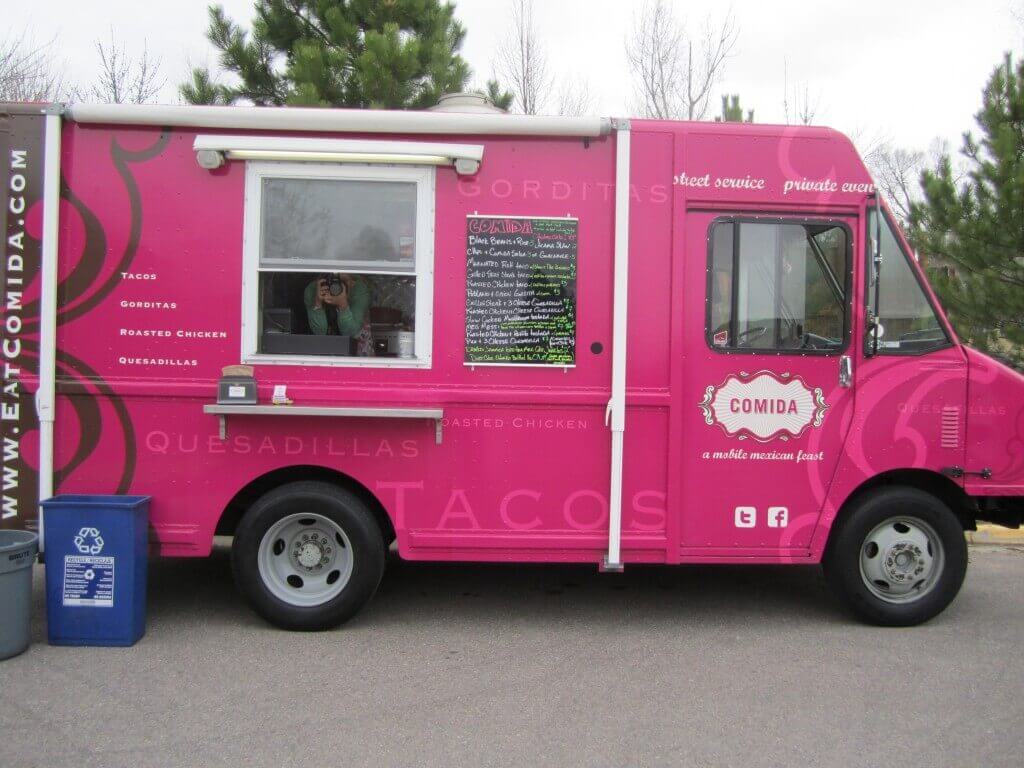 You can spot Comida founder Rayme there in the window. She's friendly, ready to assist in menu choices, happy to customize orders, and now has a picture of me taking a picture of her truck somewhere on her camera.
I followed her ordering advice to a T and wound up with this stash.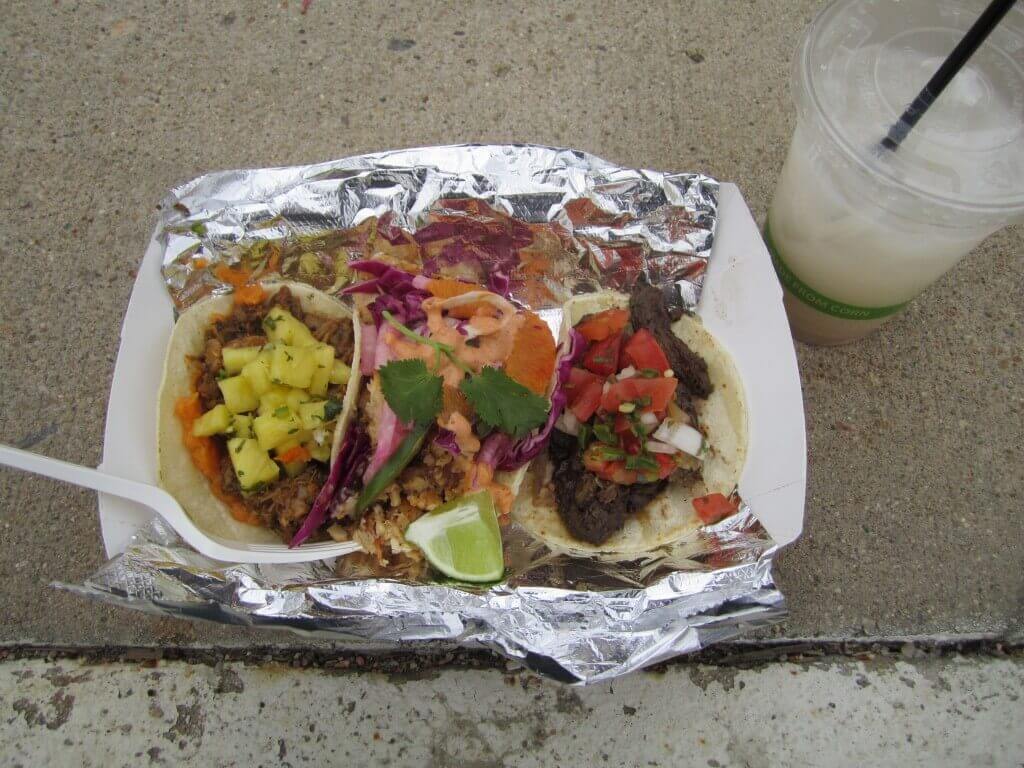 Carnitas taco, Fish taco, Steak taco, Horchata
A smoky sweet potato mash and juicy pineapple salsa accompanied the carnitas, the fish taco contained the traditional cabbage garnish as well as orange slices, cilantro, and a creamy sauce, and the steak paired itself with crunchy pico de gallo. Every combination just tasted right.
Second only to the happy marriages of flavors within each taco were the seemingly unbreakable tortillas. It's not an easy feat for the corn-based variety to refrain from drying out, but no amount of filling could cause these to crumble.
Comida also makes their own horchata, a rice-based drink spiced with cinnamon and served iced. It's slightly sweet but not overly so, and it provided me with some liquid refreshment as I inhaled my meal on a bench near the food source. My one regret is failing to savor more, but every good scavenger quickly removes traces of any edibles acquired. After all, there's no telling where your next meal might come from.
Unless you check Facebook.