by Andrew Woodman on March 29, 2011
2000 Arapahoe Avenue
Boulder, Colorado 80302

cash only!
After attempting to come here 2 times during business hours (supposedly Mon-Fri 11am-6pm) and being rejected by a closed sign, I was determined  to further investigate Daddy Bruce's mysteriously tempting BBQ.  The hole in the wall Boulder barbecue spot doesn't redeem its shack-like qualities with its food.  Not by any means.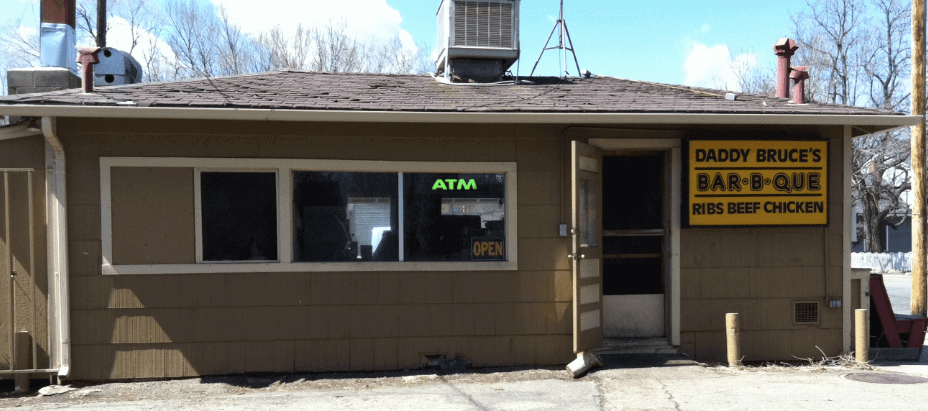 I got the Beef Brisket Dinner [$12.00], which includes a nice portion of Daddy Bruce's Beef Brisket, beans, and as the menu says it, "cold slaw."  It also includes 4 pieces of bread so you can make sandwiches, woo hoo!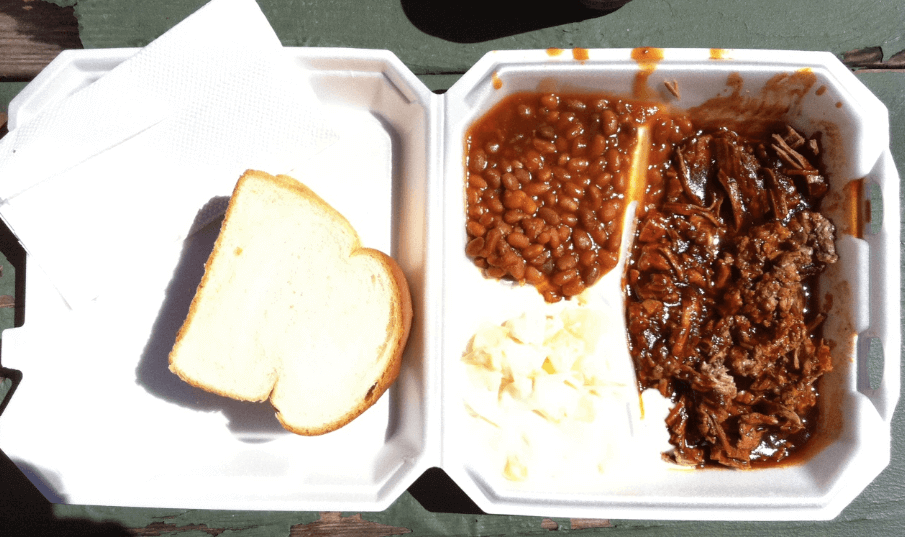 The Beef Brisket
It was so vinegary that I could barely breathe around it.  This ruined any other aspect that could have been good about the meat. Even so, after I got it past my breathing barrier and into my mouth, the overly acidy meat made me sweat profusely.
"Cold Slaw"
I really don't know what was going on with the cole slaw, and as far as I'm concerned, it was an inedible waste of cabbage.
The Beans
They tasted pretty good and could easily be labelled the best part of my Daddy Bruce's experience, by far.
The Bread
It was almost like that kind you would buy for the sole reason of feeding to ducks; however, it was necessary for sandwich-making, which actually kind of helped to neutralize the briskets harsh tangy flavors.
_____________________________
After trying several times and being let down by faulty management, I realize in retrospect that I probably would have been happier not knowing how bad Daddy Bruce's actually is.
/-_-\