by Hayley Hudson on February 14, 2011
On Saturday afternoon, I tried out Dish Gourmet, which I've been curious about for a while. They mostly do catering but recently opened their small deli.
They do a lot of to-go orders, but there are six or seven small tables set up inside for people who don't want to wait before digging into one of the sandwiches, soups, salads, or breakfast items from the menu.  I was immediately drawn to the deli case itself, which had salads, vegetable dishes, and entrees on display. Delis can sometimes be creepy, but this one isn't at all. Just look at the bright light illuminating the case. They have nothing to hide!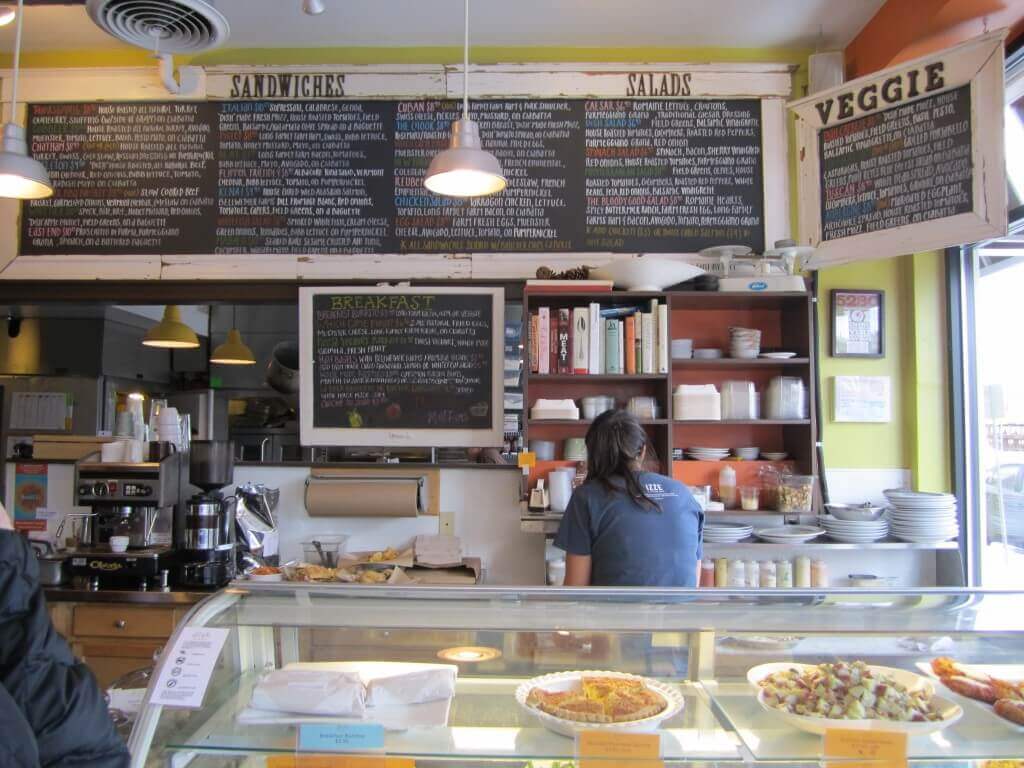 Dish Gourmet updates their website daily, listing what will be served up in the magical glass case on that particular day. On Saturday, some of the offerings were squash and goat cheese polenta, garlic-roasted green beans, and stuffed chicken breasts. I chose the zucchini potato salad and a reuben from the sandwich menu.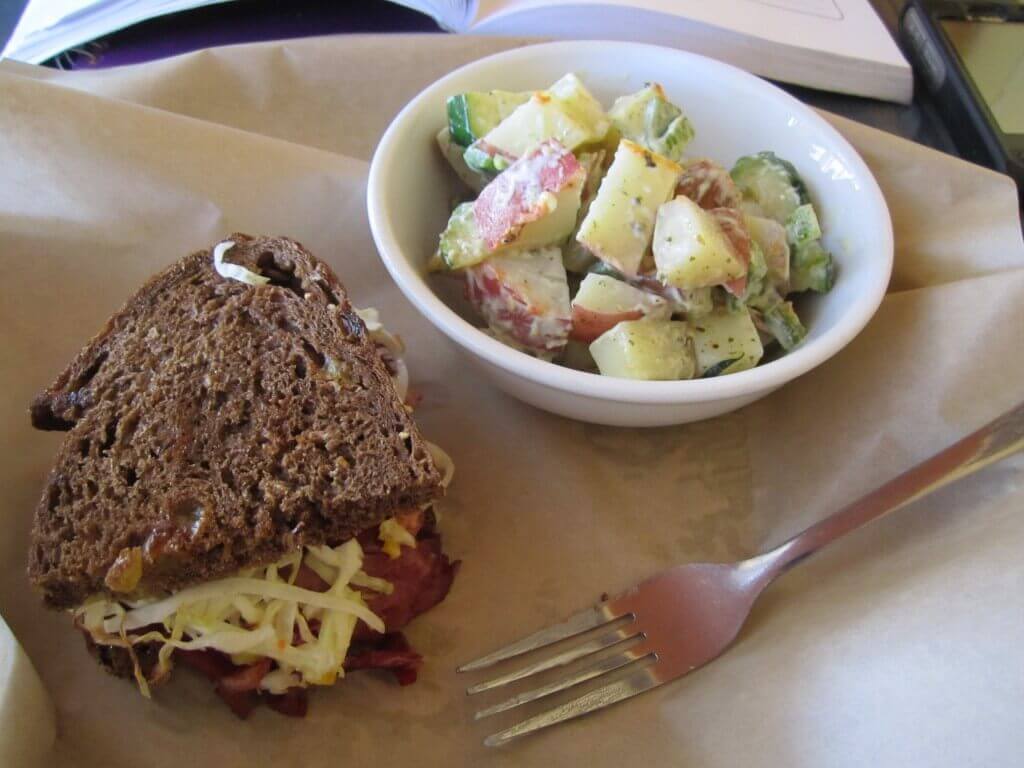 I thought that since the sandwiches averaged $8-$10 each, they would be huge, so I ordered a half sandwich. It was small, but the situation here was definitely one of quality over quantity. The coleslaw was crisp, the bread was toasty, and I thoroughly enjoyed every teeny tiny bite of my little sandwich, even though my efforts at pacing were in vain because it was still gone in three seconds. My potato salad was also great, which I realize is a lofty description for a dish that is so often nothing more than a bowl of mayonnaise. I was relieved when actual potato shapes were visually discernable in my bowl, and including zucchini and other vegetables in the mix was a nice touch.
Using their ingredients in creative ways makes Dish Gourmet stand far above your typical deli. It's definitely a place for–excuse me for throwing out a term I find a little bit disgusting–"foodies." Everything they make is sourced from organic farms nearby, and they have sauces, oils, and other kitchen staples from local Boulder companies for sale, giving you the sense that they belong to a food community.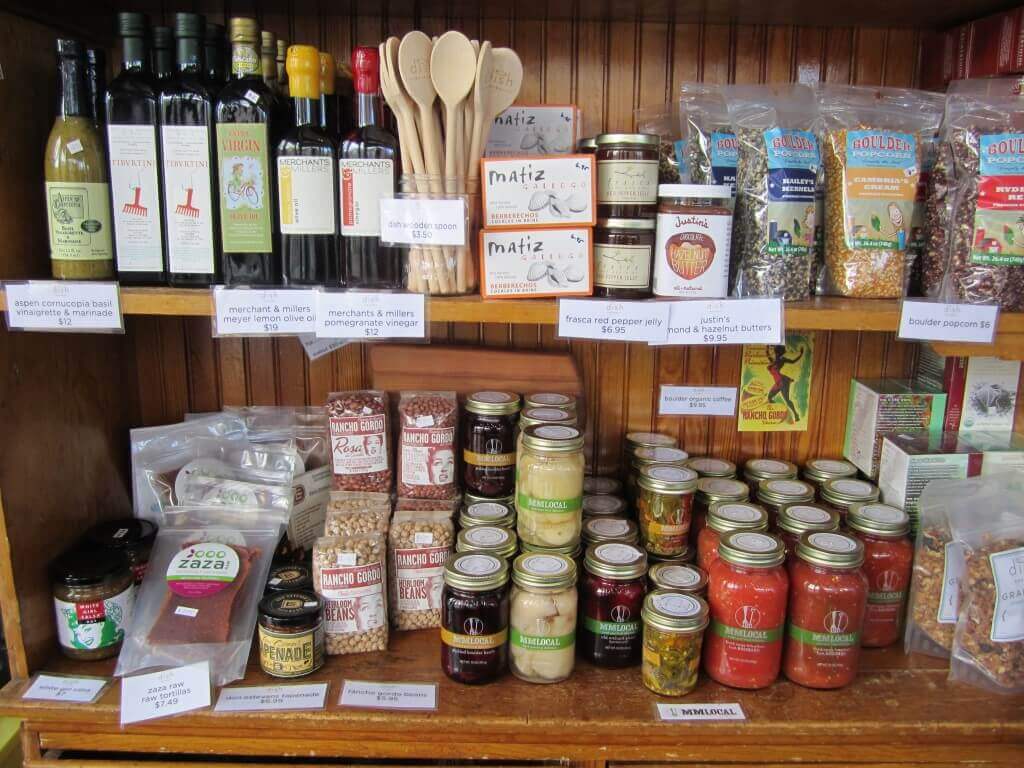 As I was leaving, I heard a kid who couldn't have been older than seven go on and on and on about the wasabi sauce on his sandwich. I had to give him props for being seven years old and not only knowing what wasabi is, but spouting off adjectives to describe it without a second of hesitation. He had full command of food vocabulary and wasn't afraid to use it. The incident further emphasized Dish Gourmet's commitment to quality food. They're serious about it, and so are the customers—all of them.
Dish Gourmet
1918 Pearl Street
Boulder, CO 80302
(720) 565-5933