by Hayley Hudson on April 11, 2011
1905 29th Street / Menu
Garbanzo Mediterranean Grill is to Mediterranean food as Chipotle is to Mexican food. You'll find a few basic ways to build your meal–among them a pita, salad, or plate–and a seemingly endless assembly line of fresh offerings to pile on top. Spring for the laffa, a wrap that uses a tortilla-like "flour round" to hold its insides together, and you have yourself  a Mediterranean burrito.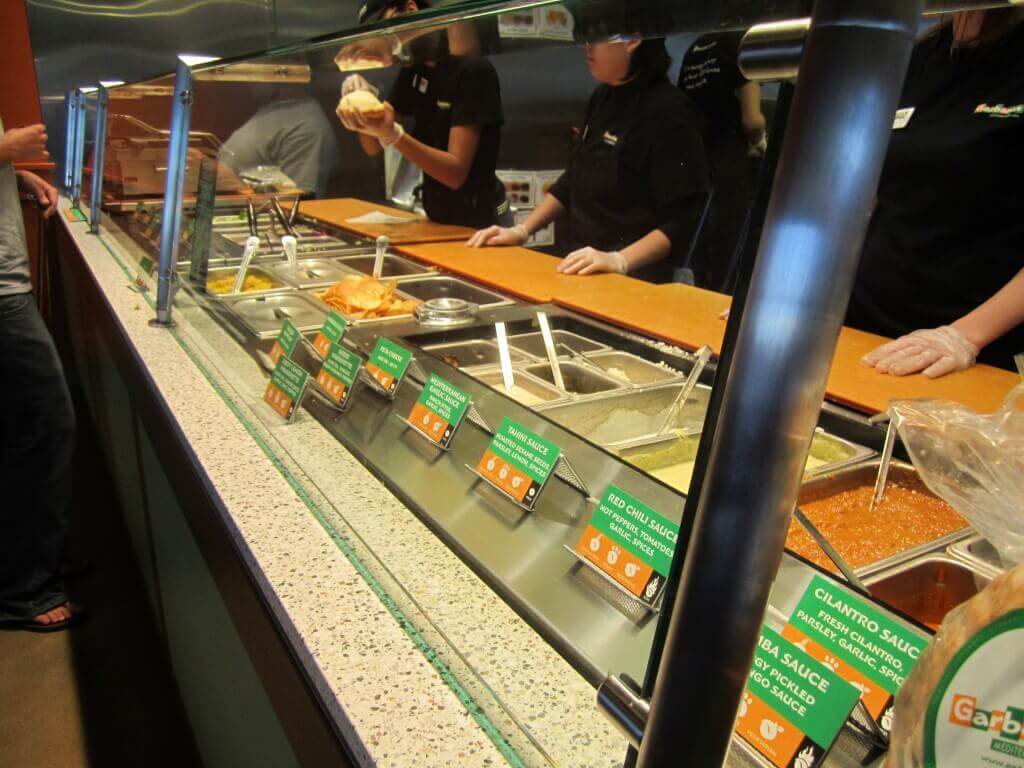 I knew I wanted Falarma, a Garbanzo-invented term for falafel plus chicken or steak, and per a staff recommendation, I ordered the plate so I could sample each component of my meal without losing anything in the mix.
Although I took the right approach for letting the individual flavors shine, things still got lost in the mix–physically. The deeper I dug in, the more surprises surfaced, and I found that anything could be lurking underneath a slab of grilled eggplant or a pile of fluffy, sweetly spiced rice.
"Falarma" Plate
This "plate" (actually a bowl) contained Falarma, lettuce, a salad of cucumber, tomato, and onion, seasoned rice, red cabbage, hummus, red chilli sauce, grilled eggplant, and pickled eggplant, which brought my creation's total eggplant count to a solid two. Rarely does a meal contain more than one variation of the egg-shaped vegetable, and had I ordered babaganoush, mine would have had three types.
Just for fun, if someone held a gun to my head and forced me to choose only one eggplant dish, I would go with pickled eggplant. If someone asked me the same question calmly, I would also go with pickled eggplant. Here's a closer look at the pickled eggplant since it's quite buried in the photo above.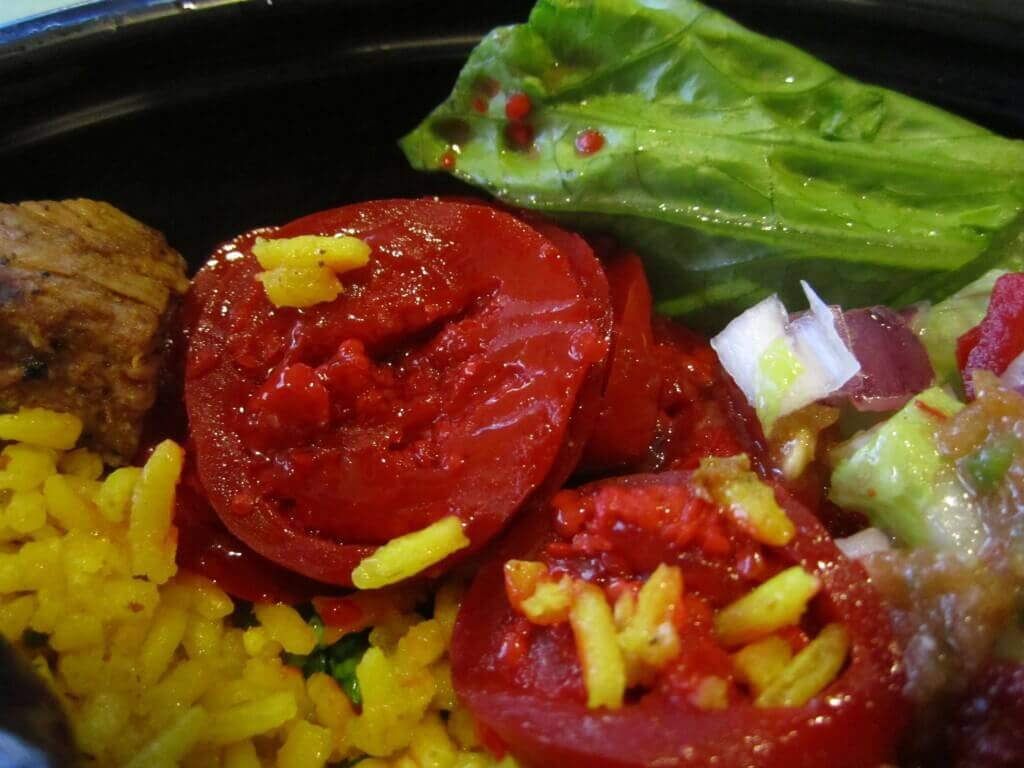 Don't question the vibrant red color. Instead, enjoy the salty, tangy bounty, and imagine how much the world would improve were more things pickled. Once that's done, keep digging through your massive bowl of goodies. This place serves up a lot of food! Of course, the fact that I ordered every menu item (except the babaganoush) probably contributed to the excess.
If pickled eggplant just doesn't seem exciting, know that the "normal" parts of my meal–soft pita, pillowy rice, spicy chilli sauce, creamy hummus–also tasted great, even if I couldn't always locate them.