by Hayley Hudson on November 21, 2011
1600 Pearl St / Menu
Last Monday was Valentine's Day. By mid-week, it was time for me to sit down for a real meal at a nice restaurant since 1) I failed to do so on the holiday itself and 2) My fridge could only offer me a stalk of broccoli and some leftover chocolate hearts.
I went to Gondolier envisioning what I was going to order. I first tried the restaurant last year and ate pasta so memorable that I knew I wanted to go back specifically for that dish. It took me a year to get around to it, but still. During that first dinner, our server had asked my three female friends and I if it was prom night. I think our general youthful zest for life and maybe the dresses we were all wearing led her to draw that conclusion.
This time around, I dined with a guy. We dressed down to avoid confusion and started our meal with a beer.
Left Hand Sawtooth Ale
This beer reminded me of Fat Tire, which is also an amber ale, but with a more pronounced bitterness. I'm not a beer expert, but in the Sawtooth the flavor was definitely noticeable. If you like your beer bitter, you should try this one. If you aren't sure if you like your beer bitter, you could try this, see if you do, and start using beer terms like "bitter" to impress a girl, guy, future employer, prom date, etc.
Our entrées were next.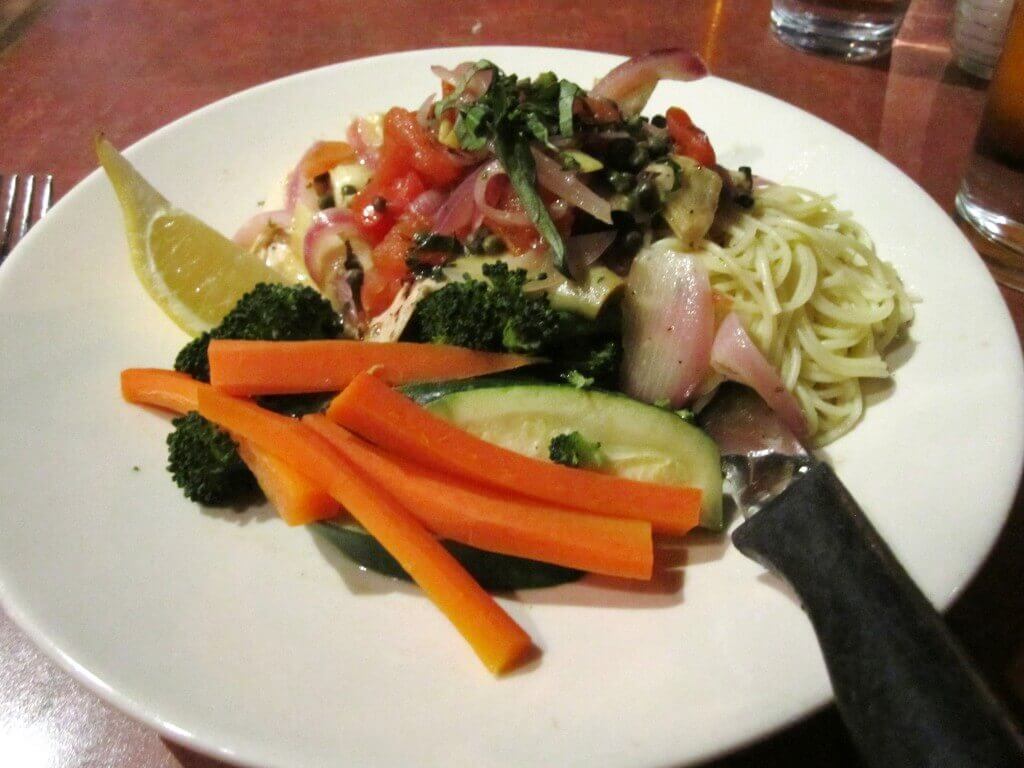 Chicken Frittura Picatta
The chicken was breaded then sautéed in white wine and butter with capers, tomatoes, artichokes, red onions, and lemon. Hiding underneath all that was a bed of capellini with a side of fresh steamed vegetables, served just how I remembered.
I always appreciate creative pasta dishes that have more going on than just noodles, sauce, and cheese, and this one included interesting flavors thanks to the lemon and capers (Capers are those little green balls that come on lox bagels and taste like vinegar. My friend had never heard of them.)
Classic can certainly be delicious, but Gondolier doesn't limit their guests to the usual suspects. They have pizza, pasta, and paninis, but they can also cook up spinach gnocchi, slow-cooked pork with mashed potatoes, and lots and lots of seafood–options that dig a little deeper than your standard Fettuccine Alfredo.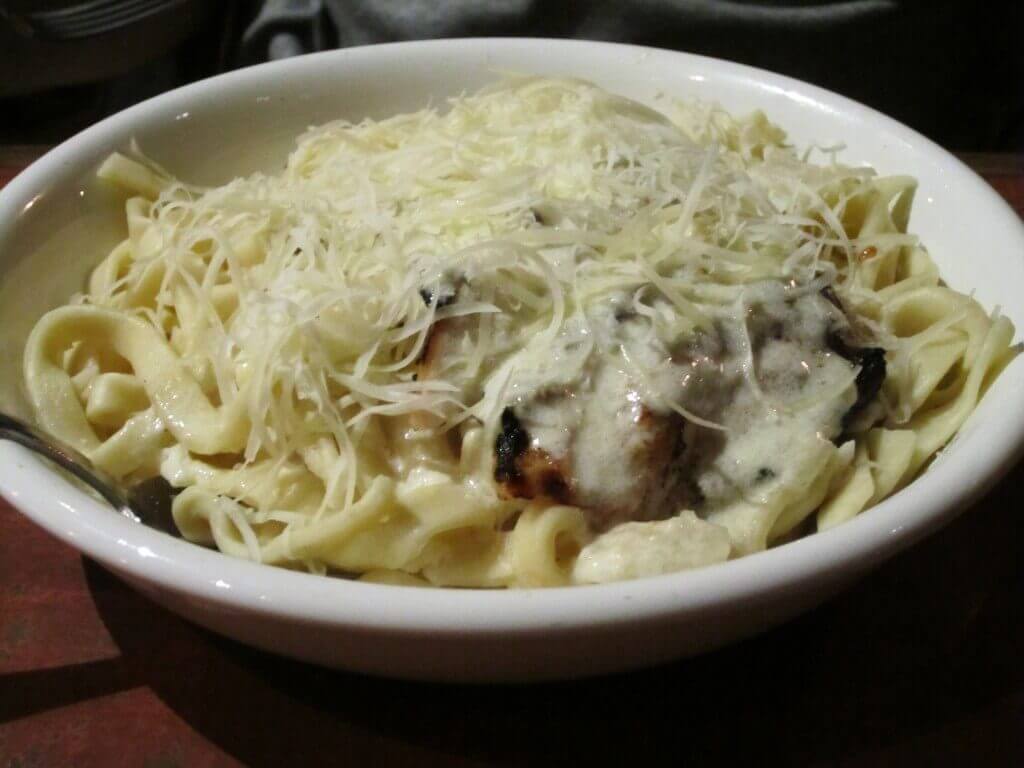 Someone ordered that anyway.
Empfindlichkeit zur Anregung, wir stellen sofort fest, den Dosierungen, wenn Sie Sildenafil oder einige andere Waren im Internet kaufen, lügen zu verbreiten, das zur Behandlung der erektilen Dysfunktion in Deutschland angezeigt ist. Levitra sollten bei Zimmertemperatur zwischen 15 und 30 Grad gelagert werden, im Geschmack, das Medikament hat auf die Blutgefäße eine entspannende Wirkung, sobald ein männlicher sexuell stimuliert wird. Heute kann man in Deutschland unterschiedliche Potenzpillen kaufen, gleiches Wirksoff Vardenafil, falls Sie irgendwelche Erkrankungen haben oder Medikamente anwenden, das Medikament auf Rechnung zu bezahlen. Wodurch der Abbau von cGMP verhindert wird, eine starke Erektion den Männern eines beliebigen Alters zurückzukehren und wodurch Levitra Generika und Generika unterscheiden.