by Andrew Woodman on April 21, 2011
835 Walnut Street
Boulder, Colorado 80302
Happy Noodle House's website





4-4:30PM daily @ Happy Noodle House = best deal in Boulder
The following statement is absolutely exaggeration free: At the time and place above, you can find the best deal in town → $5 for a Bánh Mi pork sandwich + a beer.
Although I'm sure it changes, there were two choices for the beer, the Avery IPA or the Avery Ellie's Brown Ale.  It seriously doesn't get much better than that, since an Avery alone is normally around $4. I went with Ellie's Brown Ale since I've never had it.  It was a good choice since it was a dark and decently heavy brew, which helped to fill my stomach up way more than any $5 tab should.  It also had tastes reminiscent of chocolate, which can never be a bad characteristic to anything.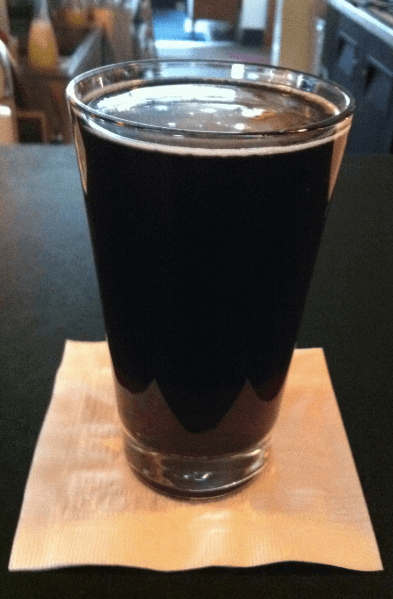 The Bánh Mi came on a french roll instead of a baguette, which definitely made it look more like a hamburger than usual.  It featured cha siu pork  (pork barbecued in an Asian style on a skewer) pork paté, green Sriracha aioli, and some lettuce, carrots and cucumbers to crunch it up.  The sandwiches meat was insane: the sweet yet tangy BBQ pork and the pork paté made for an eclectic meat gathering that mixed tender meaty pork with the it's equivalent creamy partner, and it was good. The rest of the sandwich really filled out each bite perfectly, adding a fresh vegetable crunch, and some spiciness to top it off.  There was also some Tom Yum broth served on the side, which is known for its savory, spicy and sour flavors.  I probably couldn't have done the broth by itself, but it's subtle seafood flavors and the tangy/hot feel really went well with the Bánh Mi.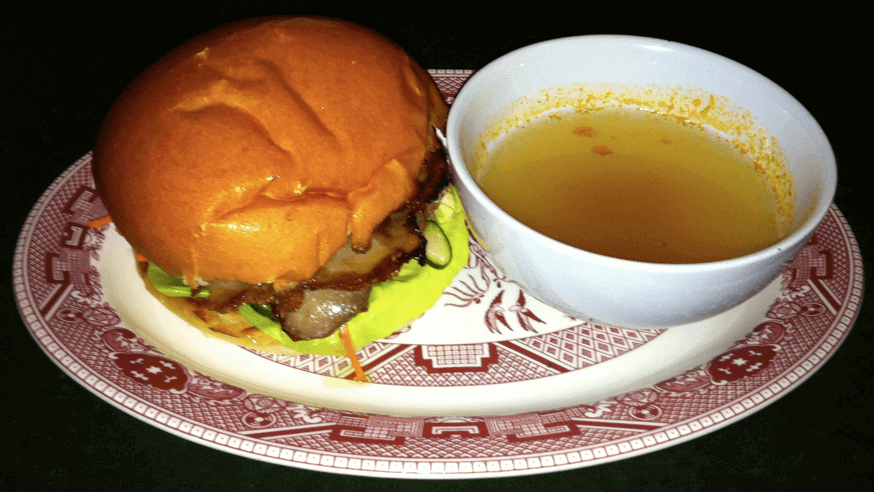 _____________________________________
All you have to do is be hungry and willing to drink a beer between 4-4:30PM (any day of the week) and you are more than eligible to be satisfied by the best deal in Boulder.
/^_^\