by Emily Kane on July 17, 2011
1320 College Avenue




A great local competitor to Chipotle and Qdoba, Illegal Pete's homegrown goodness is a must for any burrito lovers out there. With two locations in Boulder, one on The Hill and one on Pearl St., their wide variety of breakfast, lunch, and dinner options has something for you at any time.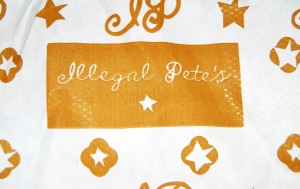 I ordered from their Hill location, and their speedy service sent me home in no time, greedily clutching my bag of goodies. I started with their homemade chips. Impossibly thin and crunchy, they are perfect when paired with a side of salsa or their guacamole (pictured). Their almost sweet flavor, contrasted by the salt, is absolutely to die for. My only complaint is that there were too few!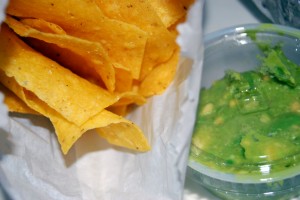 For my main course I ordered a steak burrito with black beans, pico de gallo, shredded cheese, and sour cream. This burrito was so large I needed two hands in order to even begin to manage it. Packed with flavor, the steak was juicy and tender, thankfully not overly chewy as some burrito meat tends to be. Although I would've preferred less rice, the rest of the ingredients were not overshadowed and I was left perfectly content after my meal!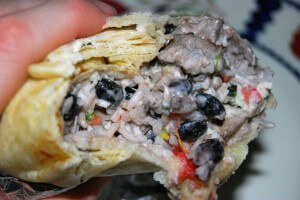 In addition to their fantastic quesadillas, burritos, and tacos, Illegal Pete's serves enormously delicious breakfast sandwiches, perfect after a late night. I love Illegal Pete's and highly suggest it when you've got the itch for some tasty Mexican food – it'll definitely curb your cravings!