by Hayley Hudson on April 30, 2011
1136 Pearl St / Menu
For some reason, Japango is never my first choice when I'm craving sushi, but that's not because there's anything wrong with it. I've never had a bad experience here. I came close once, but it was my own fault for ordering appetizers and failing to pace myself properly. Before my meal had even gotten started, I ended up full.
This time around, I took it easy with a simple seaweed salad to begin. A sweet dressing of soy sauce, rice vinegar, sugar, and sesame seeds coats the salty sea vegetables.
I'm always a fan of this dish, and I feel healthy eating it. Rich in iodine and trace minerals, seaweed provides a lot of nutrients that the standard American diet usually lacks. If you're hesitant to try seaweed, do it for your health! I promise it's delicious, too.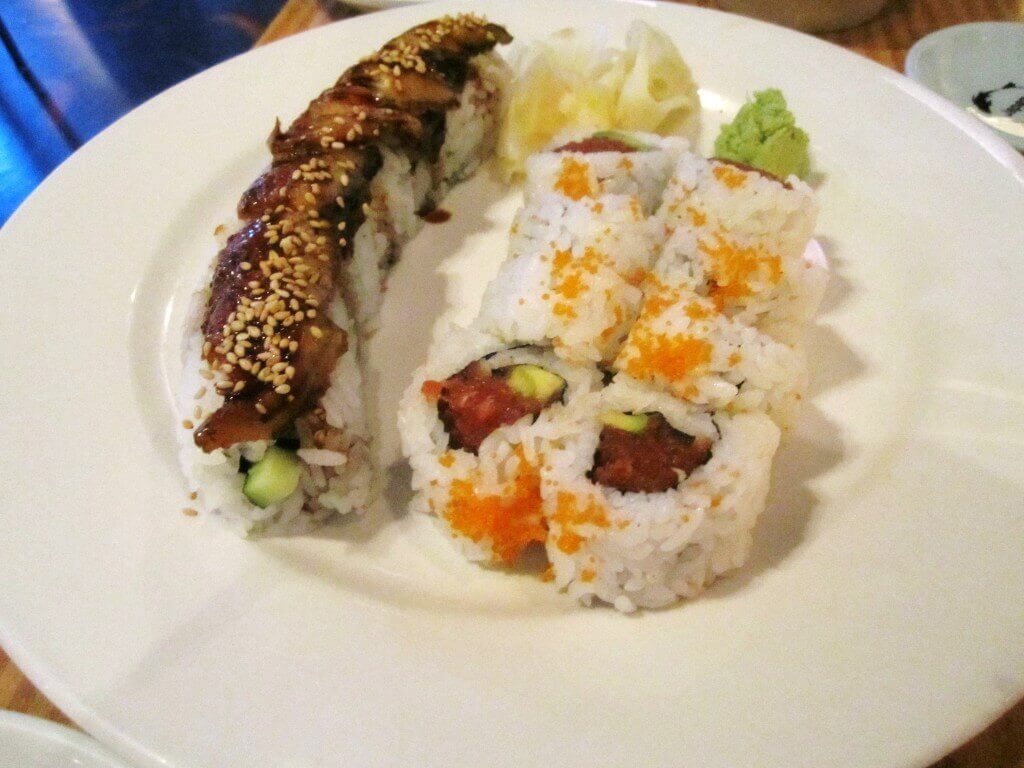 The sushi rolls didn't inspire quite the same level of confidence about their wholesome qualities, as it was possible they were highly radioactive due to the chaos in Japan.
It was worth the risk, though. The spicy tuna roll, pictured on the right, was the best I've had in recent memory. Usually, I chalk it up as a "boring" roll, but the tuna tasted extremely rich (all those chemicals, I'm sure) and the level of spice was perfectly hot without being overwhelming.
Even though I love unagi, I found the roll on the left less than inspiring. Cucumber and raw shrimp were wrapped in the rice, and each of them just tasted watery. Without the sweet and slightly smoky eel topping, which was delicious, the roll would have been a disappointment.
The spicy tuna roll really won me over. From now on, I'll remember to include Japango in my regular sushi rotation, assuming I live to see the day.