by Andrew Woodman on March 31, 2011
1335 North Broadway Street
Boulder, Colorado 80302
www.laaustacoshop.com





With modern wooden decor, walls that boast their name more than Limp Bizkit does in any of their songs, and a brilliantly elegant sign just outside their door, La'au's has still had to resort to writing on their windows to attract customers.  Considering how good this place is, and how much college kids should love it, this never should have been necessary. Let me explain why we need to get together as a community and do to La'au's what they deserve: some serious business.
Any combination at La'au's will supply you with enough food that will blow up with flavor while still feeling extremely fresh. Their menu offers a great selection that allows you to personalize just about everything you eat. Just pick one from each section:
Maybe their location isn't so hot (edge of the Hill @ University/Broadway), but with their take on Hawaiian influenced Mexican-style cuisine, La'au's does a damn good job.  Not only that, their deals are so good they should be classified as steals.  I'll make you a list:
(1) Taco Tuesday.  Every Tuesday from 6-10PM La'au's offers a selection of tacos for only $1!  They're creative and delicious, just like everything La'au's has to offer. I got one of each that was offered: chicken , pork, and the vegetarian (a roasted zuchini + bell pepper base). [Pictured from left to right]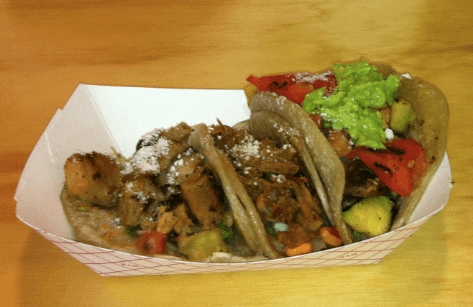 (2) $3 Margaritas, (frozen or not) in generous servings.  They also have similar alcoholic (and virgin) drinks like the Rumchata (frozen horchata + rum!) for the same price.  If you are a horchata fan, I definitely recommend this frozen/smooth/creamy/boozy La'au's delicacy.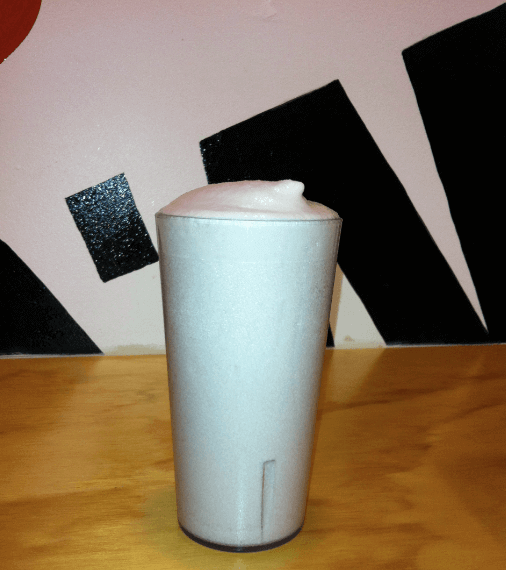 (3) $1 PBR. All the time. A deal no hipster could hate. <3 PBR.
_____________________________
A fantastic and creative regular menu that does some serious Hawaiian justice to tacos and burritos, and a killer weekly deal that offers $1 deliciousness in the form of tacos that completely transforms the meaning of "Tuesday"… oh, and a superb drink selection that should be any college kids dream. Yeah, I'd recommend this place to anyone.
/^_^\