by Hayley Hudson on April 4, 2011
2010 16th Street / Menu




My friend made a statement that pretty accurately sums up the food at Leaf Vegetarian Restaurant. "I almost ordered a salad to go with my sandwich, but then I remembered that my sandwich is a salad," she said.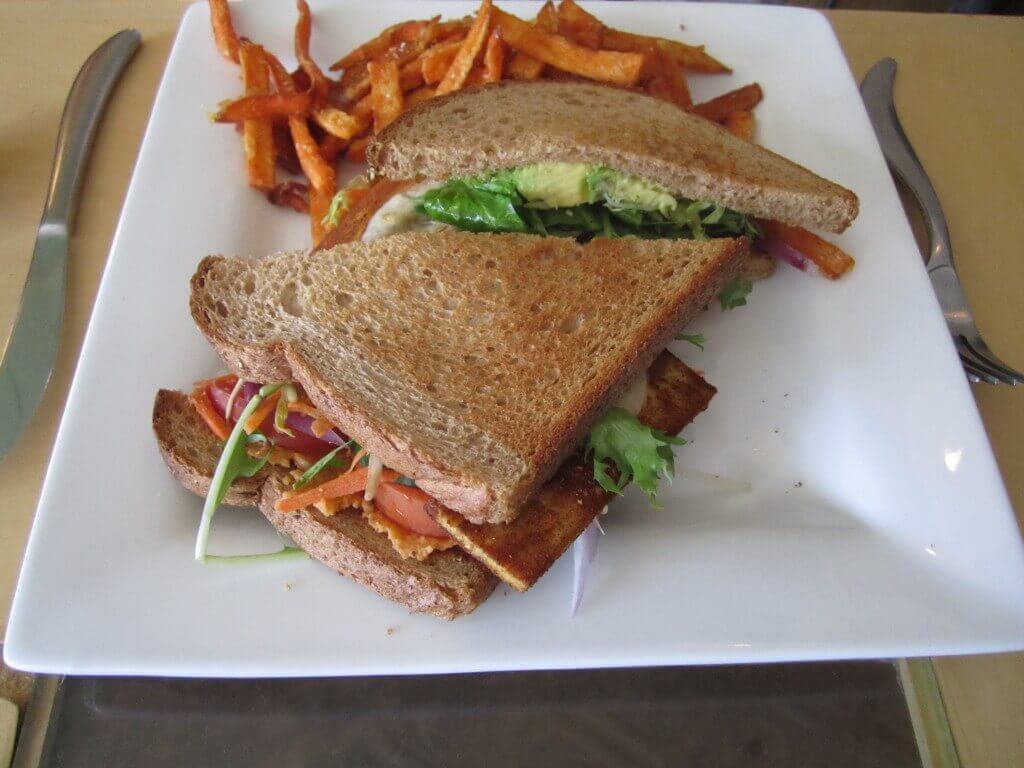 Blackened Tofu and Veggie Sandwich
Indeed, vegetables loudly and proudly dominate the menu here.  People have different comfort levels when it comes to the strange, colorful plants that are, in fact, edible, but the choices at Leaf  cater to veggie eaters from "beginner" to "advanced." You can find familiar items like the  breakfast burrito, which comes stuffed with eggs, black beans, rice, pico de gallo, fontina cheese, and guac. The Raw Lasagna, on the other hand, utilizes crunchy green things to such a degree that even the "noodles" aren't really noodles, but layers of thinly sliced zucchini and summer squash. My friend's salad sandwich fell somewhere in between and contained spicy tofu, shredded carrot, sprouts, red onion, avocado, cucumber, tomato, provolone, and red pepper hummus.
Even though lots of vegetarian meals aren't that different from their omnivorous counterparts, vegetarians still sometimes get a bad reputation for being elitist, holier-than-thou salad nibblers. I must say the gentleman seated near us, sipping red wine while thumbing through a thick novel at two in the afternoon, didn't exactly refute that image, but I don't judge. After all, I'm a vegetable lover myself and dove right in to what I deem an "advanced" plate.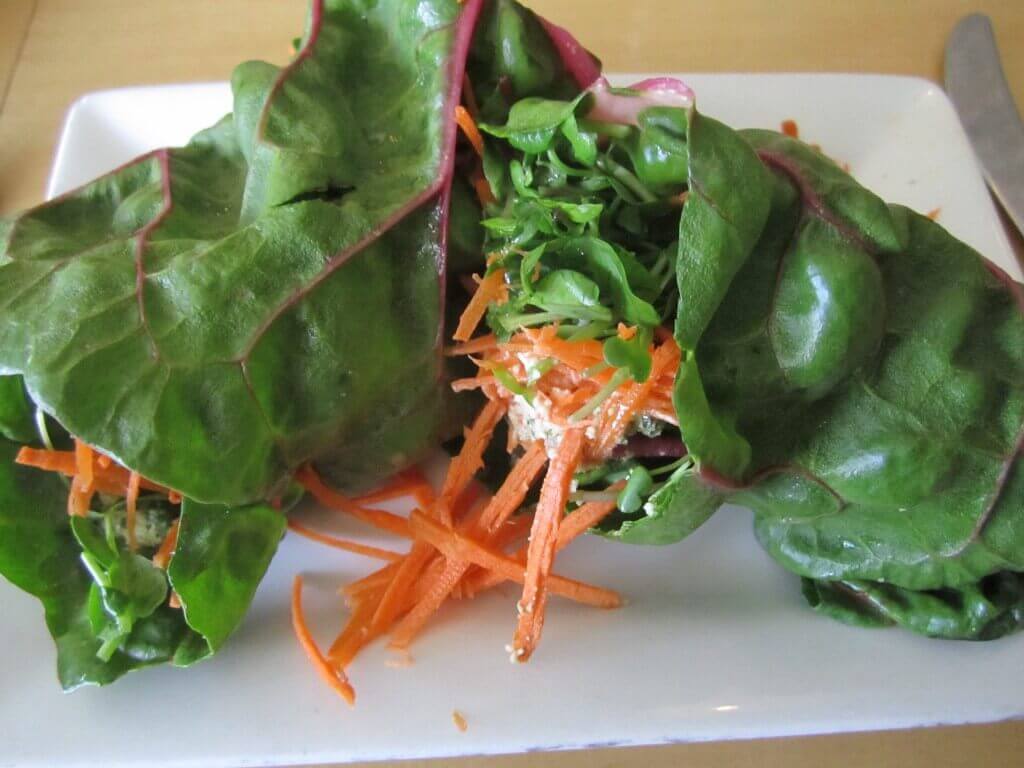 Raw Wrap
It doesn't look like much, but this guy had a lot going on. Pea shoots, sunflower sprouts, and carrots came wrapped in rainbow chard leaves, and a basil almond spread as well as a cashew "ricotta" added flavor. I would order this again and again and again. I highly recommend it if you're adventurous!
An order of sweet potato fries made the meal nice and balanced by adding a greasy element to all that crunch.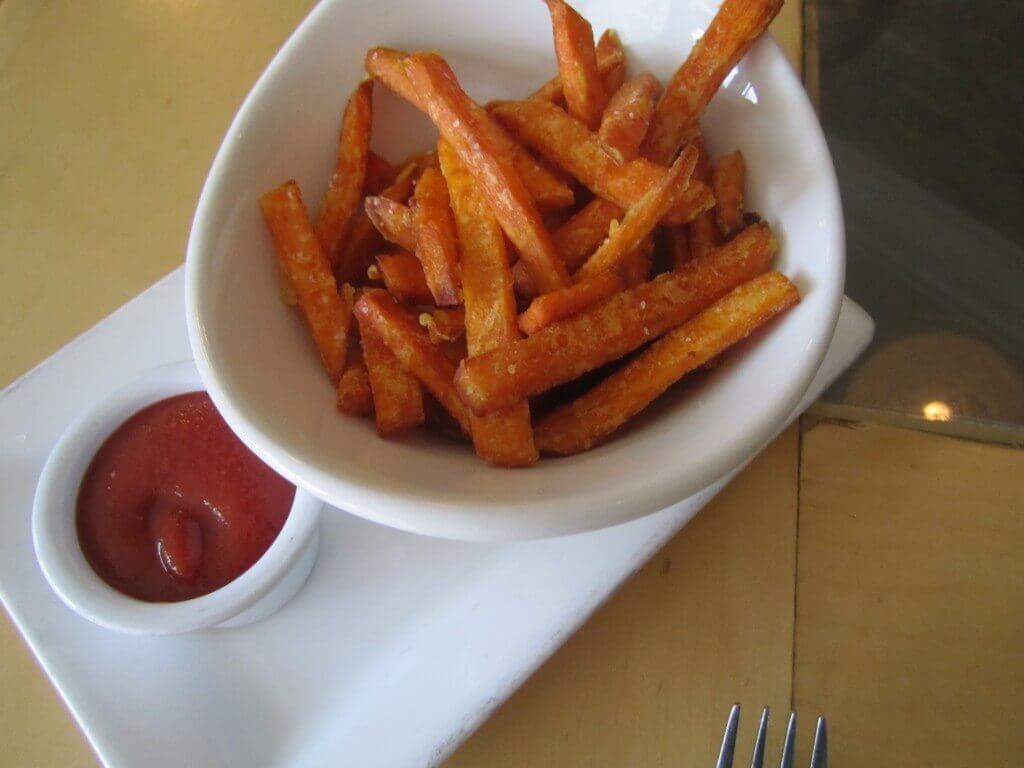 Sweet Potato Fries
I think Leaf Vegetarian Restaurant truly has something for everyone. Omnivores will like it because anyone can get behind fries and burritos. "Healthy" omnivores–people who had heard of rainbow chard before reading this post–will probably really like it, and vegetarians and vegans can rest assured they'll be able to order something delicious without making thousands of substitutions.
Finally, since the veggies here are tasty, it's an excellent place to start if you're still not sure what that V-word means.