by Andrew Woodman on February 24, 2011
1148 Pearl Street
Boulder, Colorado 80302
Lindsay's Boulder Deli menu





When I entered the half-Deli half-Häagen-Dazs location of Lindsay's, they were playing "Are You In?" by Incubus. That and their frequent meal-deal updates on Twitter represent this hip soup/sandwich place pretty well. Oh yeah, and they have Boar's Head deli meat, which is always a plus.
The last thing I need after straying away from the sandwich-infested University Hill is more sandwiches. Having said that, Lindsay's took a different approach to their sandwich; unlike any sandwich shop I've been to on the Hill, Lindsay's uses perfectly toasted bread from sliced loaves. My biggest pet peeve is sandwiches that are too toasted, and thus painfully scrape the fragile and sensitive roof of my mouth while trying to bite into them. (The Sink, I'm talking to you). Thank you for not doing this to me, Lindsay.
I got the half-sandwich + cup of soup deal [$7.99]. After asking about the Buffalo chicken sandwich, the person behind the counter started to describe it—and I heard the words "Franks Red Hot." I was immediately locked into my sandwich choice. Although simple, the sandwich had a perfect crunch of lettuce and onions balanced out by the smooth, Frank's-lathered spicy chicken (a truly authentic Buffalo flavor). To cool it off, some ranch and provolone would do the perfect job. And by perfect, I mean delicious.
Psykiatrien mukaan sähköhoidot ovat tehokkaita ja turvallisia ja niiden avulla voidaan vähentää itsemurhia. Jos ostat reseptilääkkeitä, kuten cialista, niitä ei voi palauttaa, koska ne eivät ole palautettavissa myyntiin. Alkoholilla voi olla myös monenlaisia vaikutuksia verenpaineeseen Käyttö muiden lääkeaineiden kanssa ja verenpainelääkkeiden tehoon.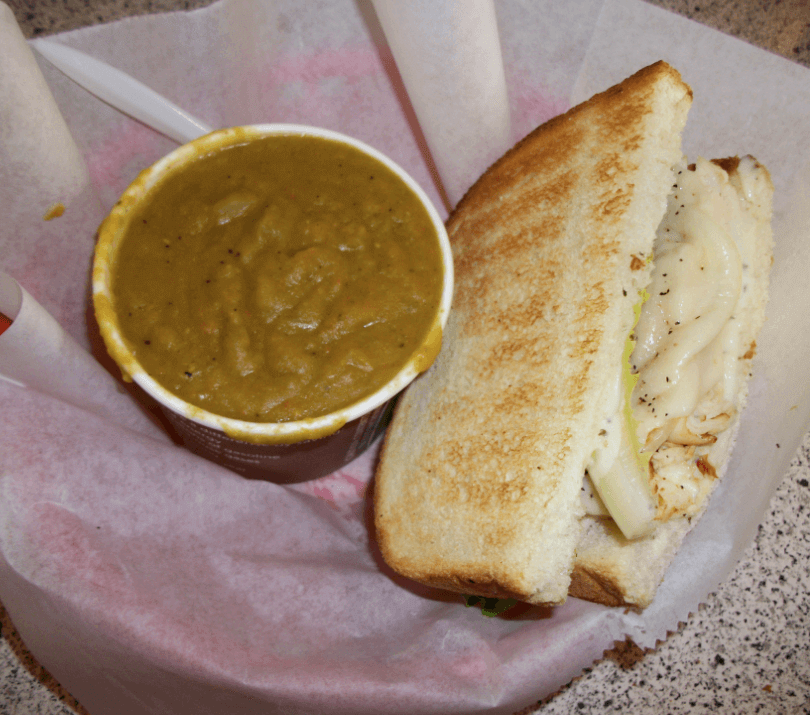 That little cup of green mush hanging out with my sandwich is suitable for herbivores/vegetarians who like curry split pea soup. The flavor was really bold, which was satisfying at first…but then the thickness kicked in and I could barely continue. I can't blame the soup though—it truly was good—I just wasn't ready for something that viscous.
Matt, my friend and roommate who is also a member of the band StaG, came along and got the best named sandwich on the menu: TBA [$7.25 half, $10.25 full]. It would be awesome if it wasn't a play on words and instead literal, kinda like a surprise when you get it…but instead it's Turkey Bacon Avocado, a combo that could only disappoint people with no tastebuds. He got a cookie too, which was part of the "Sweeten the deal!" combo where you choose 2 of any chips, cookies or fountain drink [$2.00].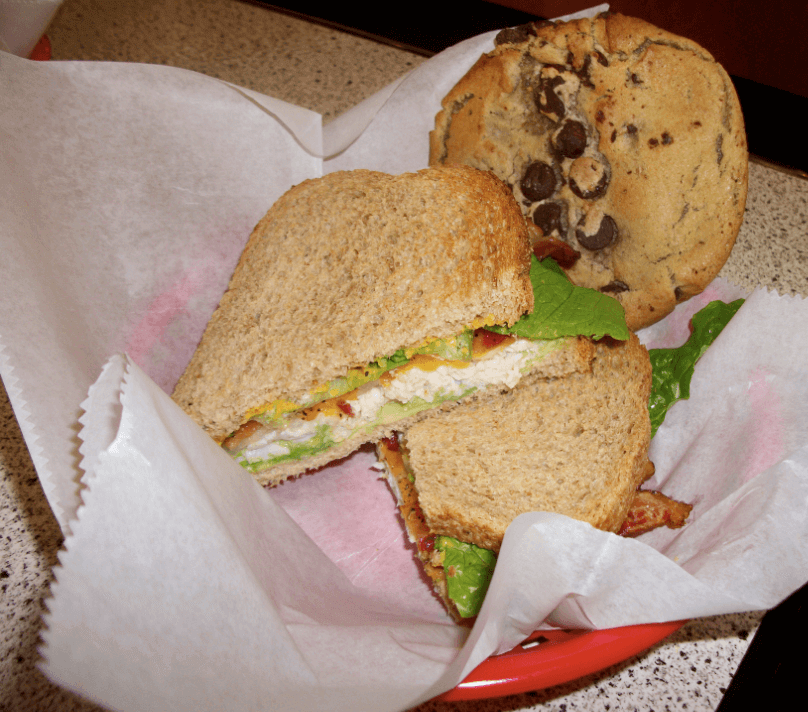 This is the perfect place for a quick, healthy bite.  If that doesn't convince you, then just follow them on Twitter and they'll coax you into it soon enough.