by Emily Kane on May 23, 2011
1149 13th St.
After a long weekend I headed to the hill Sunday afternoon with two friends for some much needed sustenance. The hanging flower baskets and sunny sign outside of Mamacitas caught my eye so we headed inside to check out the menu. The restaurant was completely deserted usually unnerving to have a restaurant all to yourself but the soothing Spanish music and our grumbling stomachs won us over and we decided to give it a shot.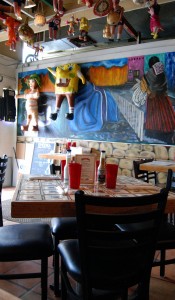 The atmosphere inside was very nice. The ceiling was draped with piñatas and the walls decorated in traditional Mexican art. The menu has many traditional Mexican appetizers and entrees (tacos, enchiladas, and burritos) along with some house specialties. I decided to try a specialty and ordered "Sam's Power Plate". It was described as a bowl of black beans topped with shredded chicken and cheese.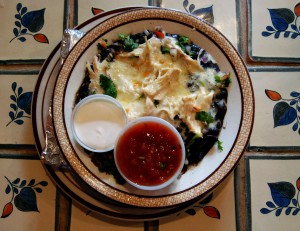 The spices were fantastic with plenty of fresh cilantro and even a few jalapeño peppers thrown in. I wish there had been a little more meat to top it off as I was left all to soon with nothing but a giant bowl of black beans in front of me. Nonetheless it was true to its name I definitely felt ready to hit the gym after my meal! My friends ordered the cheese enchiladas and the chicken tacos. Both were very good. Nothing was too greasy or over prepared, just what we needed this Sunday morning.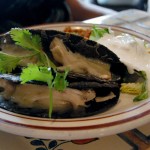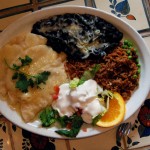 While Mamacitas doesn't have the most exotic menu, its calm atmosphere and yummy simple dishes make it a place worth visiting the next time you're on the hill.