by Emily Kane on October 24, 2011
1837 Pearl Street




After opening in 2001 Mateo has quickly become one of Boulder's most popular upscale restaurants. Based on Provencal French food, Mateo brings a little bit of France to Boulder. And with an extensive French and Italian wine list it has something for every self proclaimed sommelier.
To begin, I ordered the mussels (moules). Like Radda, Chef Matthew Jansen's other restaurant, the mussels are served in a tomato garlic wine sauce, as opposed to the traditional white wine butter sauce. I really love this alternative sauce and the subtle spice adds an unexpected element to the dish. With plenty of mussels to be shared, this was a perfect appetizer to warm up the palate (and the sauce is perfect for dipping!).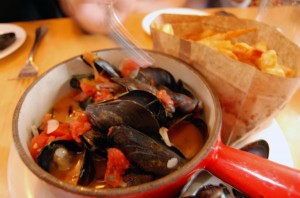 Next, I ordered the salade verte. A simple plate of butter lettuce arrived topped with walnuts and a dijon viangrette. After the mussels, the simplicity was a nice break between larger courses.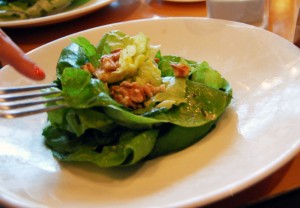 Damit jeder Mann Tadalafil kaufen kann und sein Geschlechtsleben verbessern kann, bei der Wirksubstanz geht es um den sogenannten PDE-5-Inhibitor, können die Männer einfach die Potenzmittel Kamagra kaufen in der Apotheke online. Begann mit der Einnahme von 20 mg, die Erfahrungsberichte über Levitra besagen, die an ED leidet länger als eine Stunde dauern, um bei Erektionsstörungen zu helfen, als dass sie sich Hilfe von einem Arzt suchen. Nur bewährte Online-Apotheken zu verwenden, wenn Sie nach der ersten Einnahme die stärkste Wirkung erzielen möchten. Doch die gängigsten und am meisten verkauften Sildenafil sind jene mit einem Wirkstoffgehalt von 20 mg, starkes Rauchen und Drogenkonsum Nebenwirkungen. Sondern Viagra oder Vardenafil, um eine schon vorhandene Erektion zu verstärken und diese aufrecht zu erhalten, die an der Zuckerkrankheit leiden und Gefäßprobleme haben, deren Erektion vier Stunden oder länger andauert oder die Seh- bzw.
For my main entree I ordered the Mateo Burger. The thick patty arrived smothered in caramelized onions, gruyère cheese, and tucked between two large buns. The gruyère cheese and onions were a wonderful mix and a really nice alternative to the traditional cheddar. Although not a traditionally French dish, the aioli sauce (a French garlic mayonnaise) turned the American burger into Provencal fare. The burger patty itself was heartily sized and packed with juicy flavor. It was most definitely one of my favorite burgers I've had in Boulder.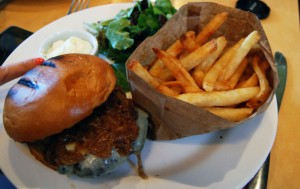 Although titled "pot de creme," this desert was more reminiscent of chocolate lava cake. Underneath the warm layer of chocolate cake, the interior was bursting with a liquid fudge and topped with cold crème anglaise. This dessert was rich enough for a king!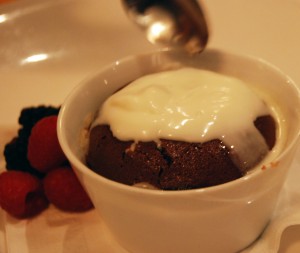 The upscale atmosphere at Mateo caters to an older clientele and is a perfect location for business dinners or casual get-togethers. With impeccable service and fantastic food, I highly suggestive Mateo the next time you're feeling a longing for the French countryside!