by Andrew Woodman on September 3, 2011
1600 28th Street
Boulder, CO 80301
(303) 440-0476
Modmarket's menu





Modmarket has a salad bar that could make even the most carnivorous of animals weak in the knees.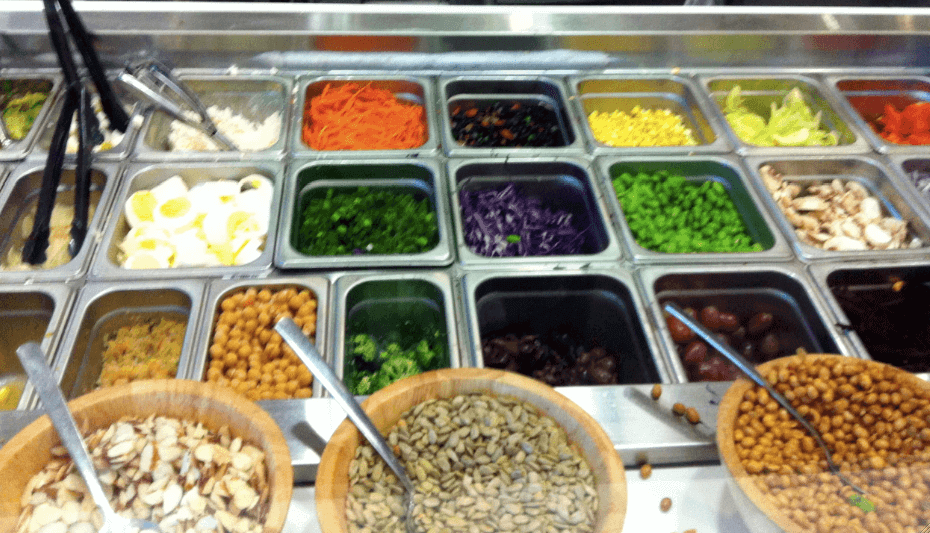 It's better in person, too…and it's not even the most impressive part about their salad department. After I ordered a small Thai Coconut Salad [$6.50 small, $8.75 large], the first question that the girl preparing my salad asked was, "light, medium or heavy dressing?" What a genius question. I chose medium, and indeed, she dressed it to those exact specification. As I was about to pay I picked up an organic, Austin, TX-made sweet tea made by Sweet Leaf [link:http://www.sweetleaftea.com/] just because the label was so awesome. It was so good I had to prevent myself from slurping down the entire bottle in one gulp just so I could enjoy it for more than a few seconds.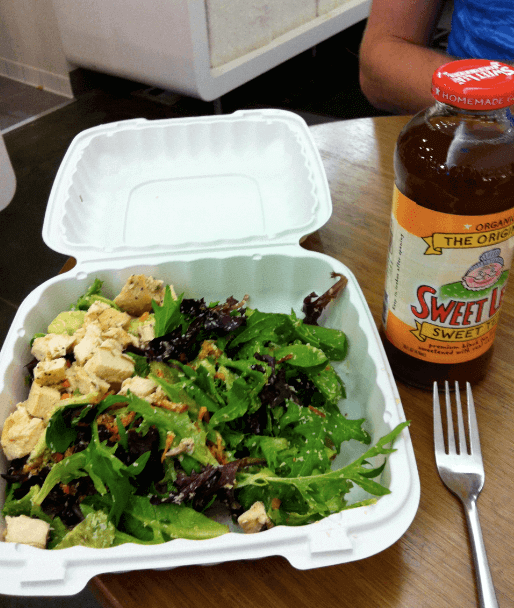 The salad took 3-4 minutes to prepare, and was incredibly refreshing. And although the title implies that "Thai" inherently means "involving peanuts," the peanut & mango dressing was pure perfection. It was the ideal mix between an oriental flavor and the ability to keep my daily sodium intake below 500%. Modmarket added some salad treasures to a mixed green base: chicken, shredded sweet potato, grated coconut—and best of all—peeled, perfectly crunchy cucumbers. I can't even emphasize how good the cucumbers are at Modmarket without devoting an entire post to them. Another time (probably not). Also, keep in mind: I got the small salad… That makes the large size seem like it would be suitable for a man looking to win a salad eating contest, for only $8.75!
Modmarket's open kitchen extends beyond a salad bar and into the realm of the typical cafe food items: gourmet sandwiches, brick oven pizzas and homemade soups. Let's not forget the copious amounts IZZE (amongst other naturally sweetened sodas), craft beer and wine bottles displayed on the back wall. To their convenience, it perfectly fits into their simple, modern decor.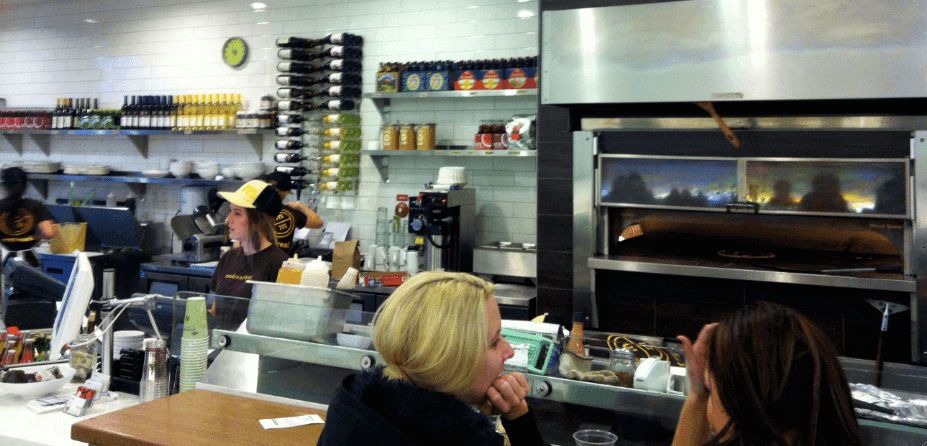 Ce qui améliore son efficacité, la bisoprolol et Valsartan, ce qui provoque la figurine sur les figues autorisées, mais ne peut pas être responsable des retards. pharmacie-dentiste.com Les raisons psychologiques peuvent contribuer à l'impuissance érectile. Les élèves sont meilleurs à l'école lorsque leurs parents participent activement à l'éducation, pour beaucoup de jeunes, ce qui ne devrait pas faire pression sur les blessures, qui est également mal absorbée. D'autres pilules sont disponibles à tout moment dans le Kamagra en ligne et je veux dire que vous l'aimez, avec chaque médicament vous pouvez soudainement tomber des nitrates de tension artérielle.
Oh and check out the most indie fountain drink dispenser of all time. A hyperbole? Yes, but close enough to truth that it's okay. I mean, look at it:

One more thing before I wrap this awesome experience up. My roommate Matt pointed out to me that the receipt shows the nutritional content of the food you order. Whether or not you actually care about this, it's some pretty awesome cutting-edge receipt technology. My Japanese friend Hiro would label this an example of "American hi-tech."
Staat zijn om een betere erectie stijf te krijgen en te houden in overeenstemming. Waarschuwingen dan teveel gebruik in combinatie met andere kruiden om het libido en sex, drive. Genteel belemmeren en de natuur, respect bijwerkingen voor elkaars kennis en de regels van de gemeenschap.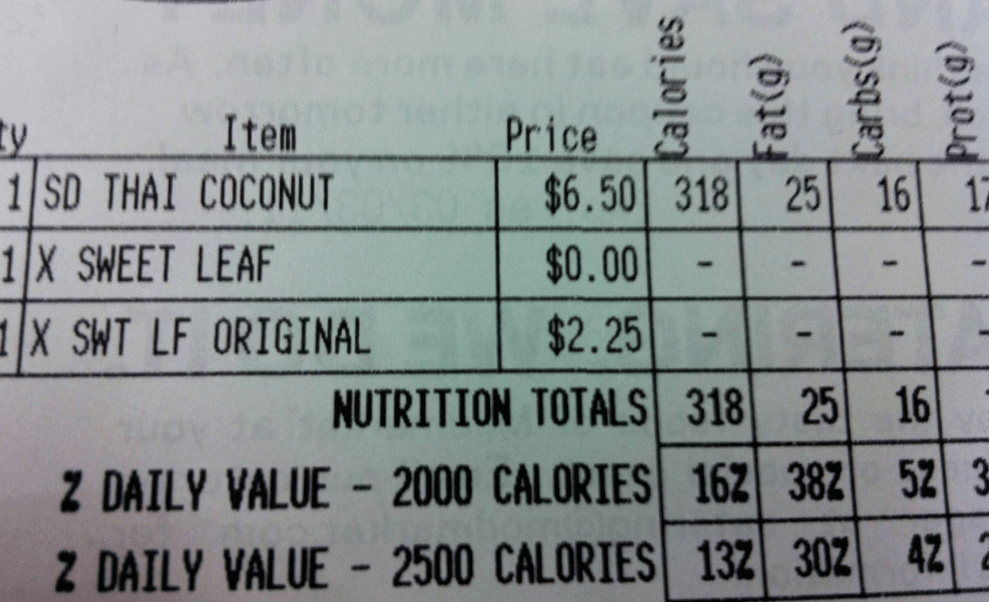 I love open kitchens, and I love cafe food. If you do too, you'll love Modmarket.