by Hayley Hudson on March 11, 2011
2650 Broadway St / Menu




My first impression of Moe's was that it was colorful.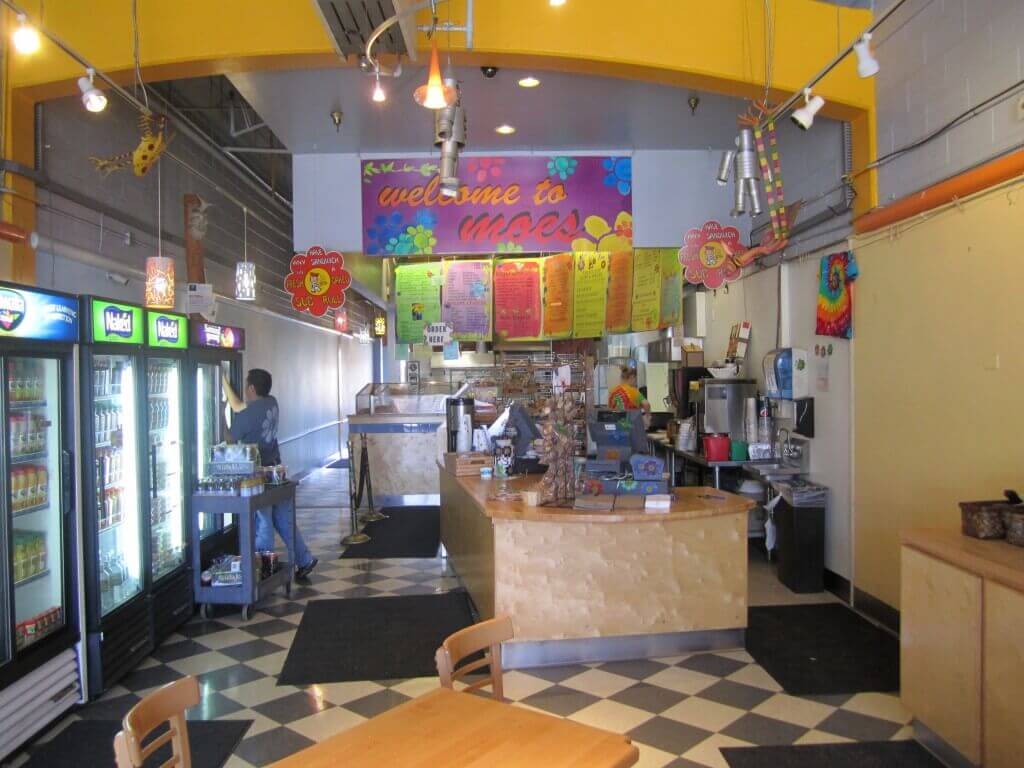 The welcome banner, combined with the bright color scheme, did in fact make me feel welcome.
Moe's offers an extensive variety of bagels and flavored cream cheeses, as well as sandwiches, soups, and pizza slices bigger than your head. My brother joined me for lunch, and I raised an eyebrow when I heard him order the "lite lunch special." Light? He's a high school senior. He's tall. He's male. He's related to me. He can obviously eat a lot of food. However, I needn't have worried.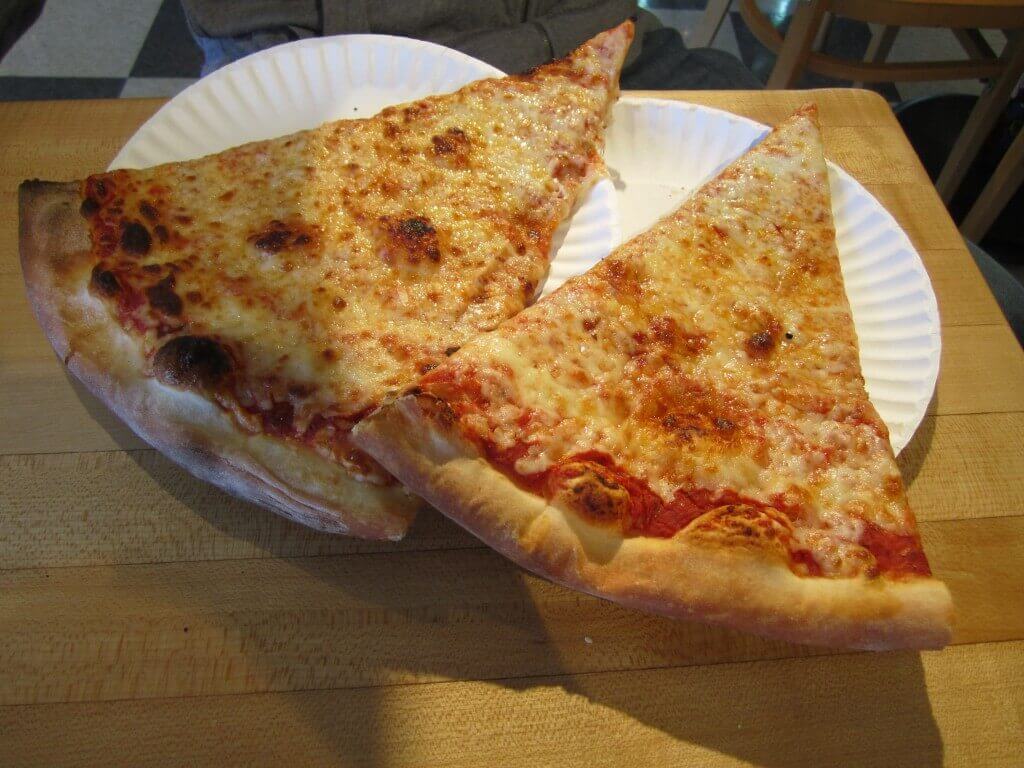 "Lite Lunch" Pizza
These plates weren't smaller than normal by any means. The pizza just happened to be large.
I ordered an everything bagel of average size but of exceptional taste.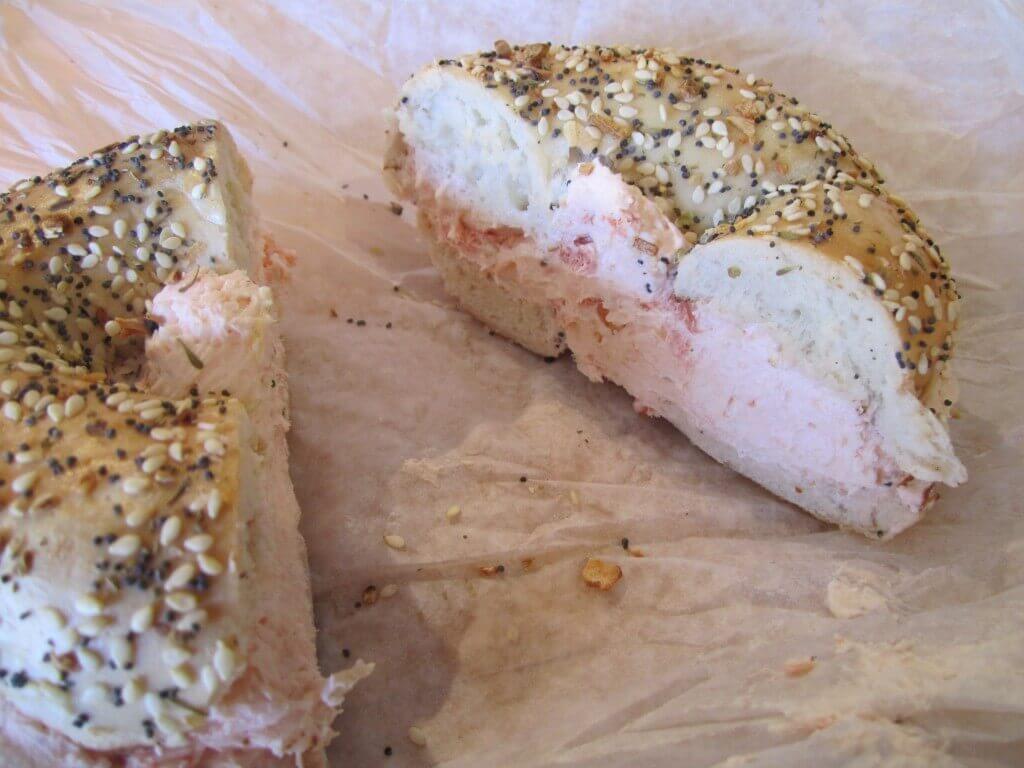 It's hardly detectable in the photo, but the light pink hue of the spread is attributed to a never-fail bagel condiment: lox. I also ordered my bagel toasted. I've heard rumors that die-hard bagel enthusiasts insist that bagels shouldn't be toasted, but I don't subscribe to that particular brand of food snobbery. When it came out slightly crunchy around the edges but still soft on the inside, I had no doubts that I did the right thing. I liked it better than anything I've ever ordered at Einstein's (though Einstein's is still worth a visit for their coffee selection).
My brother left satisfied, as anyone who eats that much pizza should, and I left excited to have found a new place to satisfy a bagel craving. At the start of our visit, I was almost lured into BreadWorks next door because it was drawing a bigger crowd than Moe's on this particular day, but I stayed the course and reaped the benefits.