by Zoey Ripple on June 8, 2011
015 Pearl Street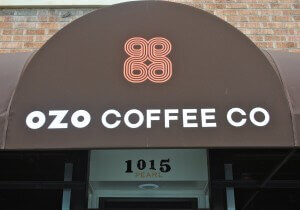 Confession: I'm not a coffee fanatic. In fact, I normally just stick with tea. However, my group of friends happens to be, I am convinced, some of the biggest coffee connoisseurs (possibly addicts) EVER. The result, I am now quite educated on which are the better coffee shops in Boulder. Our favorite? OZO Coffe Co. on Pearl St. During the school year we frequent the place, as it is a wonderful study alternative to the overcrowded and high-stress zoo we also call the Norlin Library.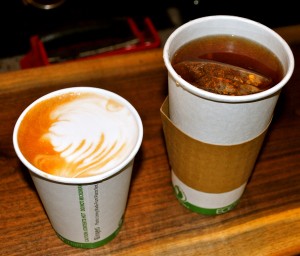 I don't know if working at OZO's makes them such nice people, or they just happen to hire the friendliest people, but the baristas are incredible, and truly care about their customers. They are all well trained, and put immense care into creating drinks down to the detail of the decorations in the foam. When I asked a friend what makes OZO's coffee drinks so much better, she responded that the drinks always contain the perfect blend of ingredients. The lattes, which she described as, "Heaven in a cup" never taste overpoweringly of espresso and yet are not too milky. They have found the perfect blend of espresso and milk. I often get the Rooibos Chai tea, which has a spicy, fruity, and round flavor. Their tea is exclusively sold to them from a tea company in California and if you love it as much as I, you can even purchase a box of the tasty tea directly from OZO's.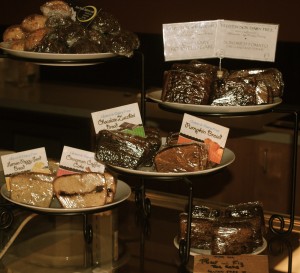 For sustenance for those hard at work, they offer simple breakfasts (oatmeal etc.), breads, bars, and sandwiches. I have enjoyed their pumpkin bread, which is a delicious, spiced, moist bread that isn't overly sweet, as well as their turkey havarti sandwich. Their prepackaged turkey sandwich is made by Boulder Breadworks and is one of the better to-go sandwiches that I have had. The sandwich was on a soft wheat bread that had been layered with rich havarti cheese and slices of deli turkey. I never anticipate to-go meals to be that good but OZO's always manages to keep their sandwiches as fresh as possible.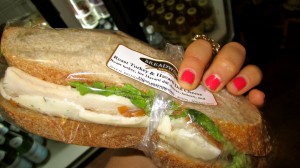 OZO's draws a varied crowd of business professionals, friends meeting over coffee, the occasional student, and your typical coffee shop hipsters. Remember though, OZO is popular and its seats fill up quickly because of the relaxed environment and superb coffee.  If you're trying to find a place to study or just meet with a friend, try to get there earlier to stake out a place to sit.