by Emily Kane on July 9, 2011
1001 Pearl Street




My roommate and I were craving something rich and warm, a comforting meal to curb the homesick blues, so headed out to Pasta Jay's–the infamous Italian restaurant on the west end of Pearl Street. When we arrived, there were about fifteen other people all crammed in the waiting room desperate to get out of the rain. Fortunately, the wait was all of ten minutes and we were seated in a tiny but cozy table (warning: the wait is usually a bit longer than ten minutes on a busy night).
Pasta Jay's has all of the typical Italian-American dishes. I started with the spinach and arugula salad. It was decently prepared, with plenty of Gorgonzola cheese, but was missing that extra pizzazz and there wasn't nearly enough dressing to cover the entire salad. Next I ordered one of the night's specials, a portabella mushroom cap stuffed with a mélange of cheese over a bed of spaghetti and topped with marinara sauce. I was warned it was rich, and boy was it!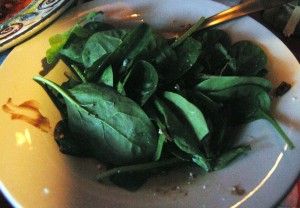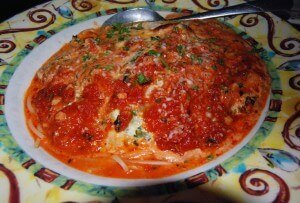 Although the meal wasn't life changing, it was definitely what I was looking for that night. My roommate's order, tortellini baked in a small ceramic dish, was also very satisfying, reminiscent of a delicious home-cooked meal.
Our waitress could not have been nicer and was very attentive throughout our meal. The cute bus boys were a definite plus as well! I would suggest Pasta Jay's for families with picky eaters, as there's something on the menu for everyone. The intimate and lively atmosphere also made for a very enjoyable experience. If you're looking for a dependable Italian restaurant, Pasta Jay's is for you!