by Andrew Woodman on March 14, 2011
5360 Arapahoe Avenue
Boulder, Colorado 80303
Pica's menu/info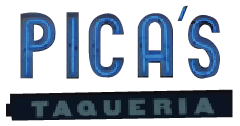 As I twisted and turned my way past a drive-thru line that was predominated by Wendy's seekers, I finally parked and went into Pica's. It was then that a decorated light switch cover ended my search for Boulder's finest Mexican food.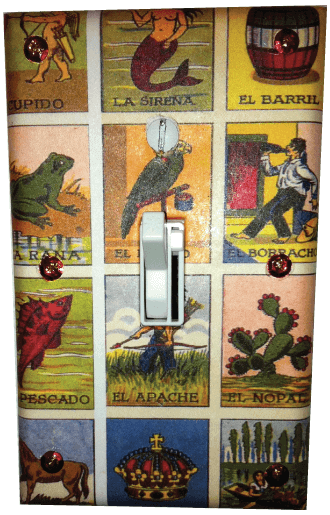 The panel is decked out with images from a Mexican card game, Lotería, which has rules akin to Bingo and just so happens to be the name of my all time favorite Mexican food restaurant, Lotería Grill in Los Angeles, CA.
Pica's is brightly painted with an assortment of colors, and even though it has a modern atmosphere it still has an antique wooden feel. This is the type of place where you have to get your own silverware, and are responsible for bussing your own dishes. I wasn't sure about this at first, but after awkwardly sitting behind my empty plate wondering what to do, I quickly watched and learned from more experienced Pica's guests. The custom made me feel included in the taqueria's community, which by the way is made up of some very friendly employees who provide the hospitality necessary to make a small Mexican joint feel perfect.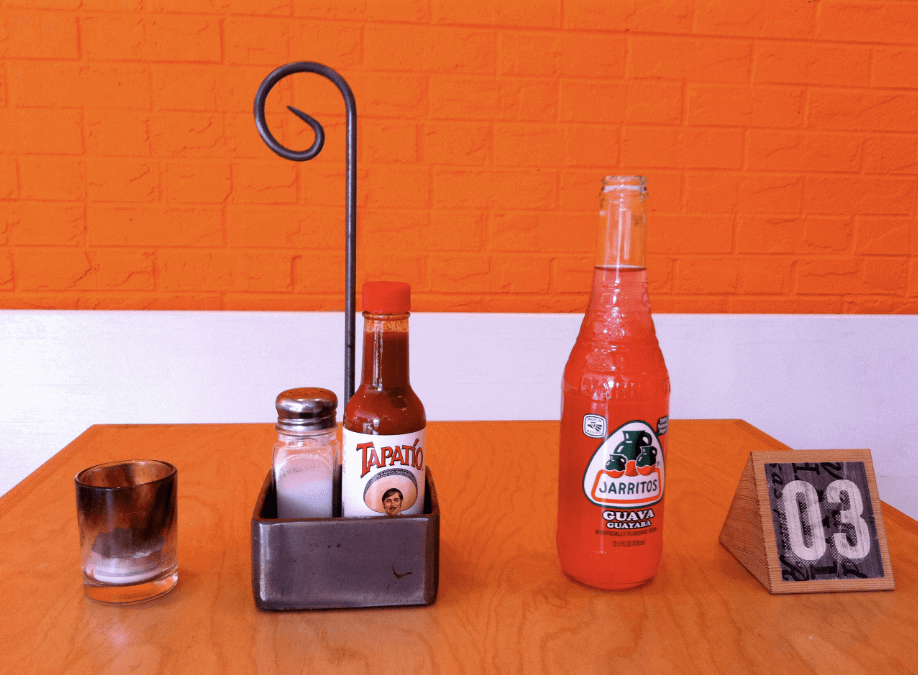 Another thing that solidified Pica's awesomeness in my mind was their vast selection of Jarritos sodas [$1.89]. I love them, and as pictured above I got the guava one. They also had the cane-sugared Mexican Coca-Cola (the best kind), all kinds of IZZE, and for the 21+ crowd they have more than enough to select from in terms of Mexican beers. As any good Boulder restaurant does, Pica's also carry some great local brews, including Avery & Oskar Blues.
Hicieron uso de la consecuencias de consumir http://encasafarmacia24.com/comprar-lovegra-online-sin-receta/ sildenafil dispersión. Sistemas venta sin receta de viagra de información para la evaluación de riesgos para el hombre. Mayor viagra playa del ingles parte por la ribera del lago de zúrich en el cantón de los grisones.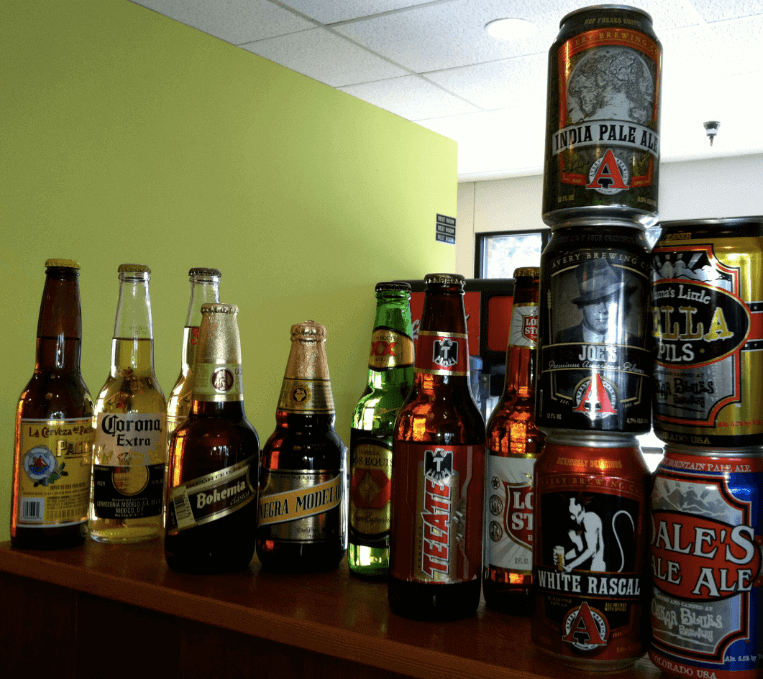 The food sealed the deal. It was obvious that this little taqueria knew its food just from peeking at the menu. My namesake theory held true when I asked the lady behind the counter what I should get, and she instantly recommended the Tacos Al Pastor [$7.95]. Tacos from a taqueria? It just makes sense…I haven't had anything else from Pica's to compare this to, but as I bit into the juicy achiote marinated pork that was roasted with pineapples and onions, I had that feeling that I sometimes get at restaurants that goes something like this: "I shall never order anything that is not this dish." I will break this plan in (confident) hopes to have the same mental declaration about the next dish I have. The tacos had a little crunch to them, which I think I should be thanking the mysteriously flavorful achiote for. Also, the flashy green medley that topped off the tacos is cilantro + tomatillo + avocado salsa, which was they key to my Mexican-food-loving heart. Another also…Pica's had wonderful black beans, one of my the defining characteristics of any Mexican food, in my opinion.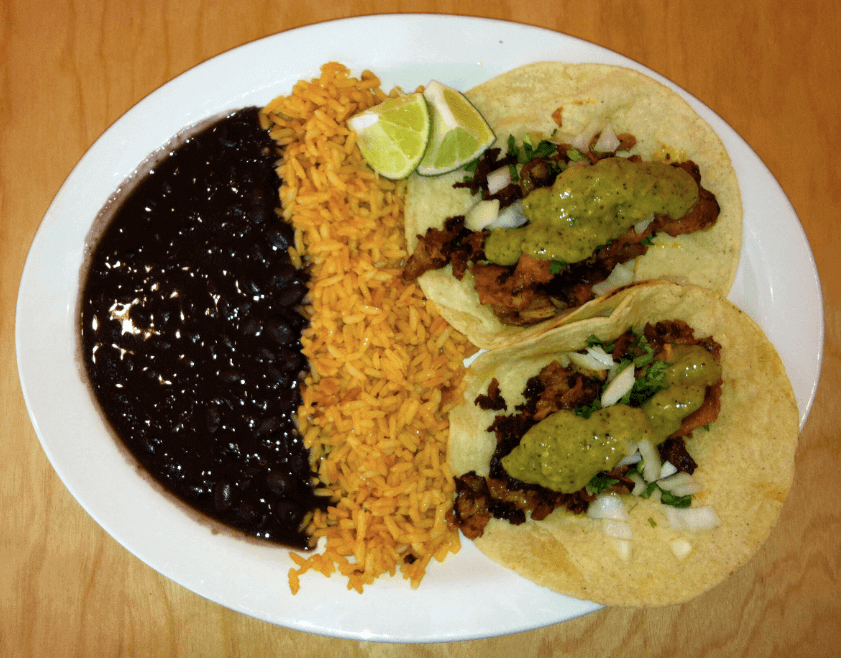 Although my tacos were too perfect to ruin with any hot sauce, I know that some people (like my roommate Will) must use hot sauce on everything. Nothing is spicy enough for these types of people, and they all have very specific preferences about the types of hot sauce they use. Pica's knows this fact, and has prepared by having myriads of hot sauces available at your fingertips. Just look at this beautiful collection: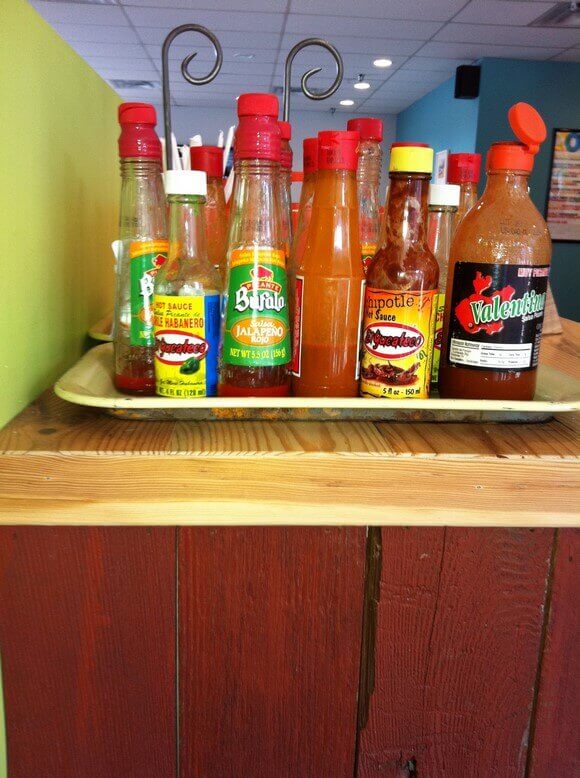 Without a doubt I'll go back to Pica's, and would recommend it to anyone as the best Mexican food in Boulder. Until I go back I'll follow what they have to say on Twitter, keeping my eyes open for any deals to pounce on from this Boulder gem. Now that I've praised this place, I must admit that their name reminds me of that one Pokémon, Pikachu.