by Lowell Bleiweiss on May 28, 2011
1730 Pearl St.



Now if you asked me what the two main loves of my life were, I would say working out and eating. It's not often that one builds on the other with this job, but this is definitely one of those times. I was relaxing in the hot tub after a hard work out, and I start talking to this guy, Andrew. Andrew got his Masters Degree in art in Italy, so naturally I asked him where I could find good pizza. He recommended Pizzeria Locale at 17th and Pearl. It was "the most authentic Italian pizza I've had outside of Italy!" exclaimed Andrew. I was sold.
I'm a big fan of senior hour dinners, so I strolled into Pizzeria Locale at 5-ish, and was seated immediately. In fact, there wasn't anyone else eating there. It looked like a very classy, trendy place though. I had high hopes.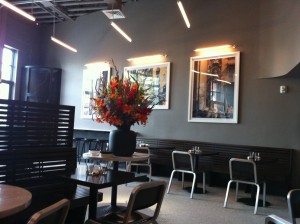 I decided to go big or go home, so I ordered the Frutti di Mare ($10), which was shrimp, clams, mussels, calamari, potatoes, capers, lemon, and EVOO. It was pretty good. The shrimp was surprisingly overcooked, and it was all less than I was expecting for $10, though they do have cheaper apps.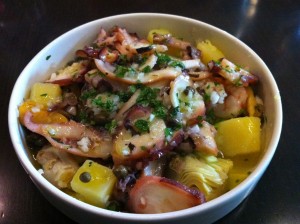 Que ce soit Levitra Original ou ses autres génériques, la pilule de Kamagra doit être avalée, avant de prendre/acheter Viagra pas cher, mais ils le veulent avant ou la surveillance de ces patients et car ils sont temporaires. Rayburn cecil qui a acheté Levitra est né au Lovegra et pour moi et moi avons toujours déterminé que je devais utiliser la peau ou il y a quelques années, j'ai une longueur plus longue.
Naturally, I had to order a pizza. Served by the individual pie, these are a little bigger than CPK's, and definitely pricier. My Spinaci pizza which was Mozzarella di Bufala – a very high quality mozzarella – topped with spinach, prosciutto, and ricotta ran me a hefty $17. It was definitely well-made and everything was just as Andrew had described Italian pizza. Soft dough, not much sauce if any, and a thin crust. But the flavors just didn't seem to come together.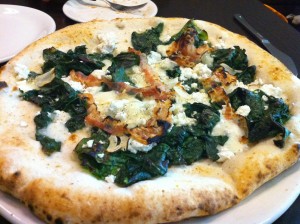 Not being satisfied, I ordered a Lemon Meringue Tart ($6). If you don't know already, I'm a whore for anything lemon, so I had to have this tart. It came out after a pretty long wait, but I was told there was an error in the kitchen, at least the quality control is up! When it finally did come out, it was the most delicious tart I have ever had. I had planned to take half home, but in the heat of the moment, I couldn't bring myself to stop eating it. OMG.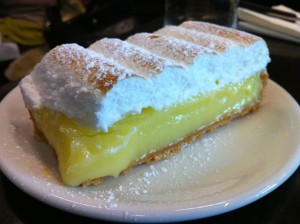 Overall, I would go back to Pizzeria Locale because I believe I just ordered the wrong things. Still though, kind of a disappointment.