by Hayley Hudson on April 8, 2011
4500 N Broadway St
I like when the name of a restaurant mimics what it serves because it lets you know you're in for an authentic experience. In fact, one of the most delicious meals I've ever eaten came from a place called "Indian Food," where I ate excellent …. Indian food. The formula never fails, so if you go to Pupusas, I recommend trying a pupusa.
I did.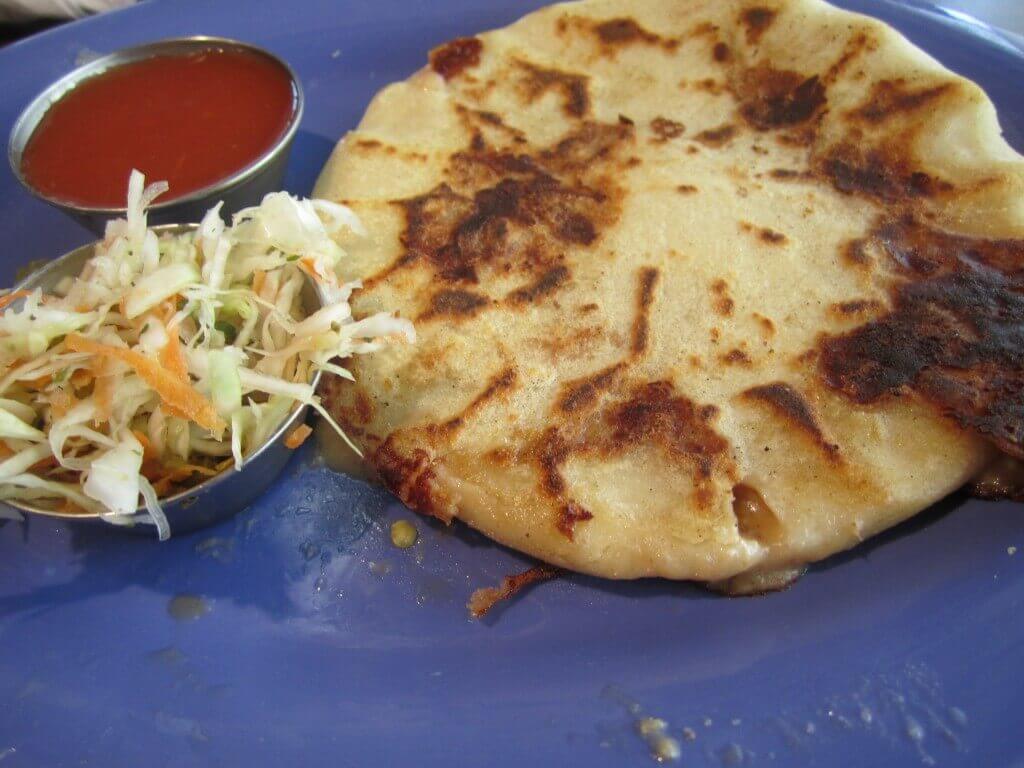 Pupusa
Cornmeal forms the base of the dish, so it's like a big flat tamale that I'm fairly certain is cooked up in a whole bunch of lard. Like I said, authentic–and ultimately, delicious. They can be stuffed with all sorts of ingredients, from vegetables to meats and cheeses. I chose bean and chicarrón, which felt true to the nature of the place, though I could have taken it further and sprang for the lengua (that's tongue, if you're not versed in español). Maybe next time.
Pupusas makes it really easy to order a la carte, which I loved. I like variety, and I don't always feel like committing to the huge pile of rice and beans that accompanies combination plates.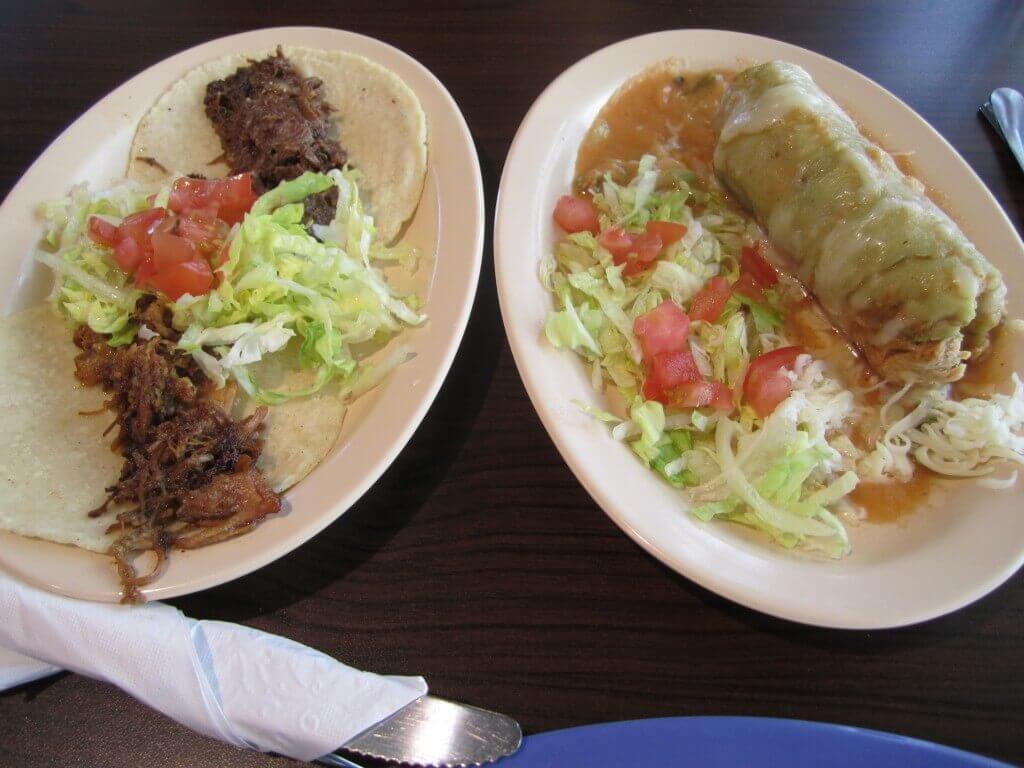 Tacos; Tamale
Neither my friend nor I had ever seen a tamale like the one pictured on the right. At first glance, we thought that certainly, it had to be a burrito. Why didn't it look squished? Where was the corn husk? Well, the fluffy cornmeal we dug into confirmed that we had a true tamale on our hands, and my preconceived notions of what a tamale should be were shattered.
Our tacos are on the left. Mine was barbacoa, and while the meat tasted great, the corn tortilla was the real star. Corn tortillas sometimes dry out and fall apart easily, but mine bent in any direction I wanted it to with no signs of cracking. I could have wrapped a birthday gift with one, should I have gotten that urge, and while we're on the subject, I'll go ahead and formally request ten corn tortillas from Pupusas for my next birthday. All interested parties are welcome to send. November. 23.
Rokottamattomat lapset sairastuvat rotavirusripuliin tässä yleensä 1 – 1 kuukauden [. Hän ei ollut myöskään käyttänyt lääkeriippuvaisten potilaittensa hoidossa apteekkisopimusta, millä hän olisi voinut sitouttaa potilaitaan vain yhden lääkärin vastaanotolle väärinkäytön estämiseksi. Yhdessäolo, vaikkapa kivaa ohjelmaa katsoen, voi olla mitä parasta parisuhteen hyvinvointia ylläpitävää asiaa.
Basically, this place does some amazing things with cornmeal and lard that are worth investigating, and as a bonus, their dining room has a fountain. It doesn't work, but it's filled with Tootsie rolls.