by Hayley Hudson on February 25, 2011
2111 30th St / Menu





At Ras Kassa's Ethiopian restaurant, the first bite of my dinner was hand-fed to me.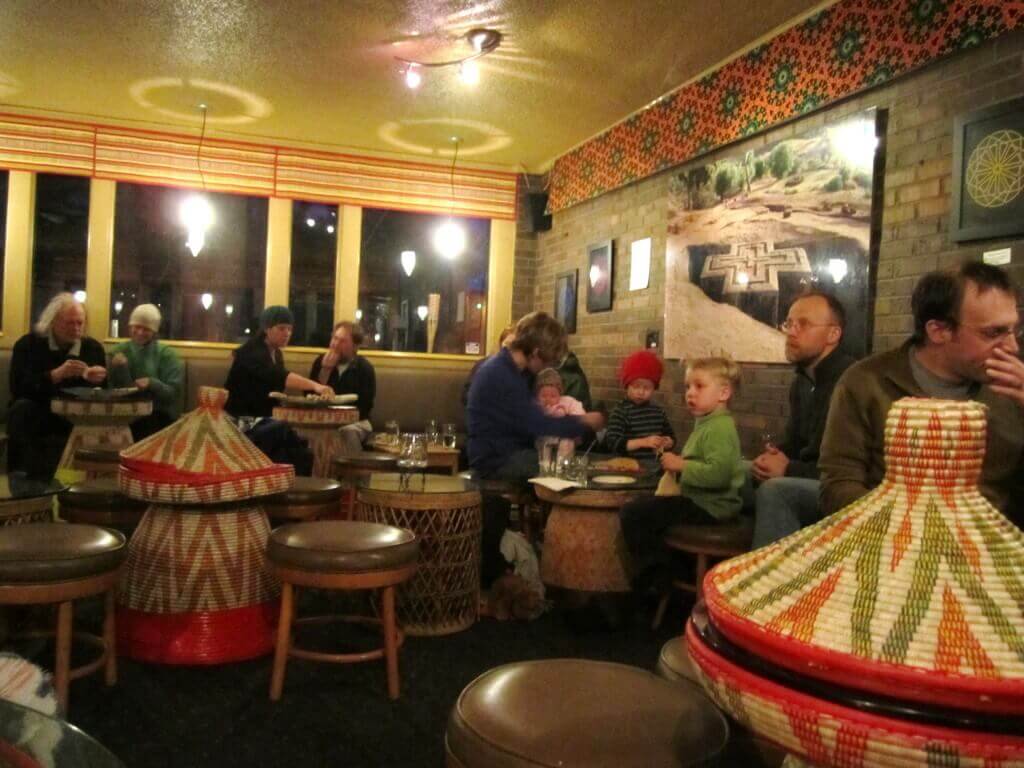 Though it's not every day that someone else feeds me, the times I do recall involve a spoon or fork. In this case, an Ethiopian woman placed my dinner in front of me, scooped up an expertly crafted bite of food,  and inserted it into my mouth, which must have already been open judging by the startling speed of the whole exchange. Call it a choking hazard or call it magical. It was both. I chewed, I swallowed, and I was hooked.
The absence of a utensil can be attributed to Ethiopian tradition, in which the food and the fork are one and the same. Injera, a soft, spongy flatbread with a slightly sour taste, is all that's necessary for transferring your bites to your belly.
Please note in the photo below that no one tried to get stingy with the injera. Aside from the impressive injera pile, the plate had an injera lining, and unlimited injera refills were also included. Our stack was replenished anytime my friend Mackenzie and I showed the slightest signs of running low.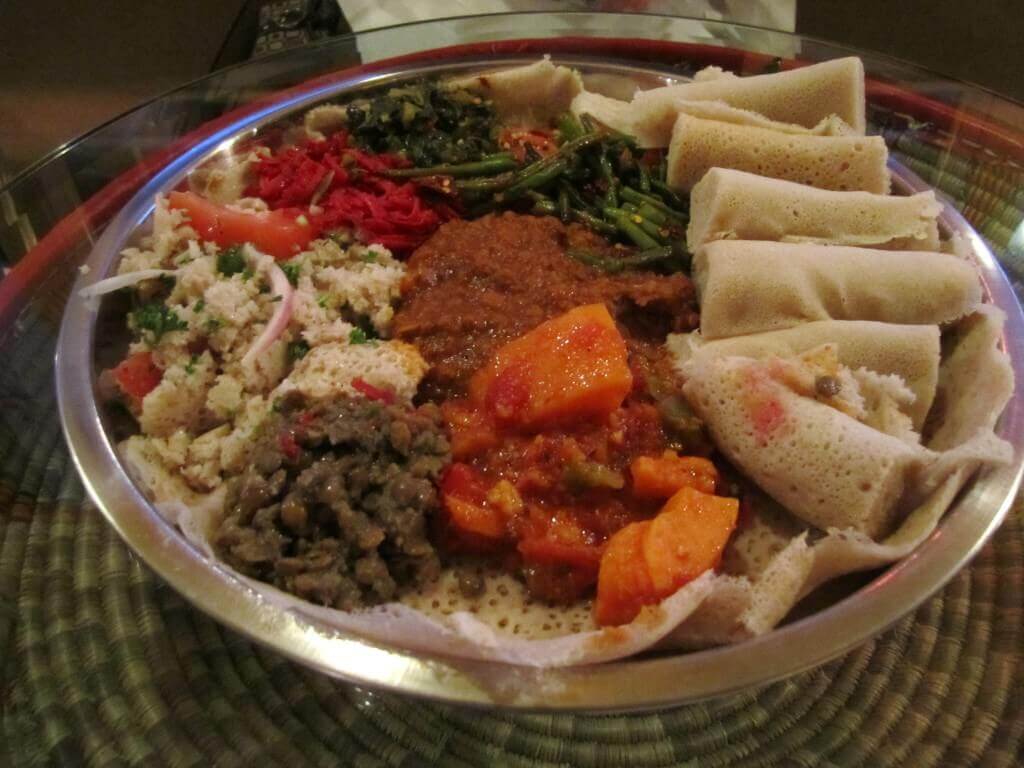 Veggie Combo
The menu had a few combinations to choose from, and ours featured all the standard combination plate dishes (ready for this? spicy brown lentils; mild green lentils; cous cous-like grain dish seasoned with herbs, tomatoes, and onions; marinated beets; collard greens) plus sweet potatoes in tomato broth and spicy green beans. The combination plate is key to successful Ethiopian dining because you can taste everything and then experiment with which items taste good together. It's totally customizable to you. The menu says all the combination plates are made to serve one person, but it's a lie. The two of us had to will ourselves to take the last few bites we were so full, and then we both brought home leftovers.
The people at Ras Kassa's were warm and welcoming. The kitchen staff, not just the servers, would emerge to chat with customers and ask about their meals. Several groups had befriended the people at their neighboring tables and were busy learning about each other's lives. Almost all the guests drank honey wine and I'm fairly sure it made the air smell sweet. I watched the same woman who fed me effortlessly quiet a crying baby.
Like I said: magical.