by Andrew Woodman on February 15, 2011
673 South Broadway Street
Boulder, CO 80302
(720) 304-8118







The South Side Walnut Cafe doesn't only have its older sister, downtown Boulder's "Walnut Cafe," and its brother, the "Walnut a-gogo" food truck, but it is also considered family by what seems to be the entire population of South Boulder.  What this means is that on weekends this place can be—and usually is—packed…but don't worry, the wait isn't very long.
In addition to being a regular neighborhood place I go, this is my go to breakfast/brunch/lunch time spot where I take any out-of-towners to guarantee a good Boulder experience.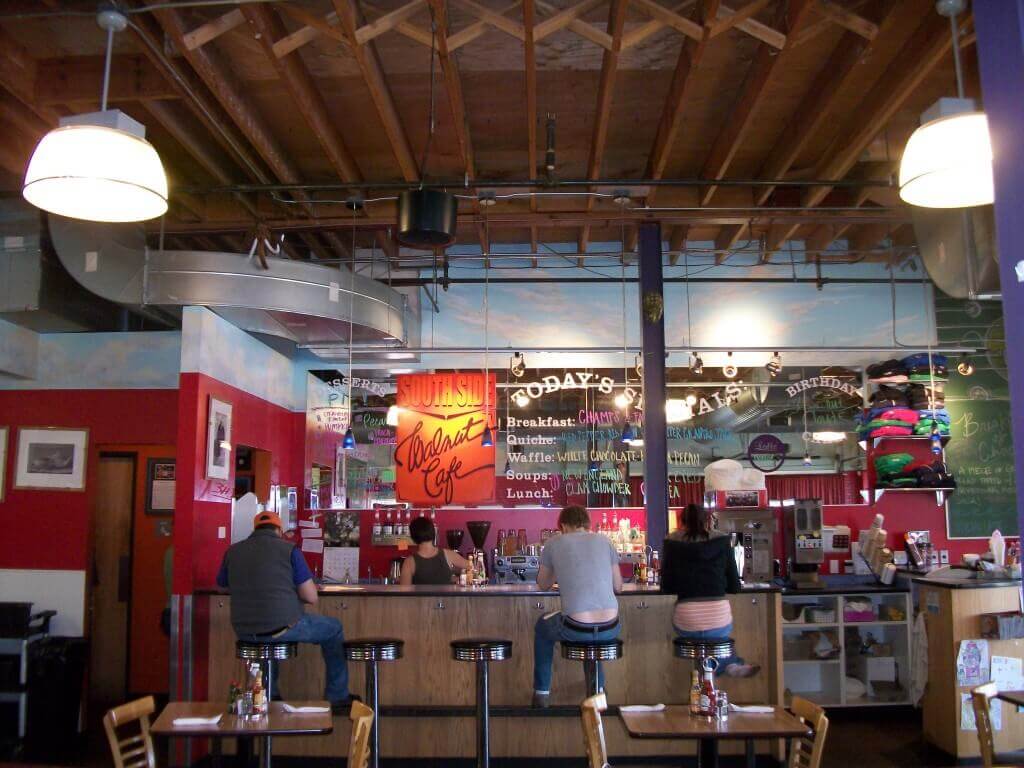 With a modern diner feel that welcomes everyone from families to hipsters, the South Side Walnut Cafe has a unique vibe that everyone can easily relate to.  When I eat here it makes me feel happy for two reasons: the pop art smiley theme that decorates their menu, and a menu that inspires eating breakfast all day (well, at least until they close at 3:30PM).
Another thing about the South Side Walnut Cafe that I like is the openness of the kitchen.  This and their personable (predominantly female) waitstaff make for the perfect finishing touch to the restaurant's relaxed attitude and enjoyable environment.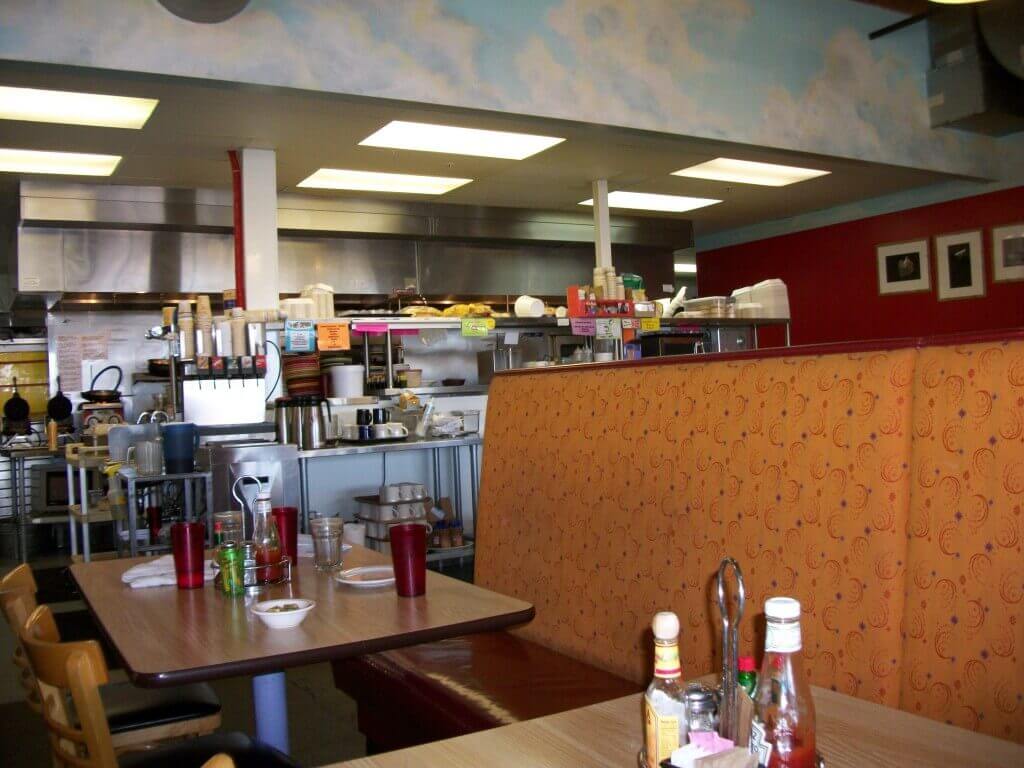 Although this place does serve great lunch food, I usually always order breakfast here.  I've had nearly every breakfast item and have never been disappointed.  My favorite part about South Side is their chalkboard that quirkily displays their specials. These creative specials keep me coming back for more, and pretty much guarantee satisfaction.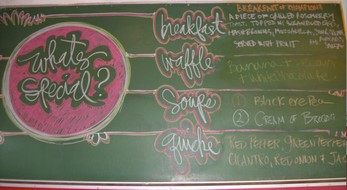 For my drink I copied my friend Zack just because I couldn't decide fast enough.  His involuntary recommendation for me to order the Hazelnut Mocha Latte was nearly life changing. This latte immediately turned into my "regular" drink upon it touching my lips.  The barista's chocolate syrup designs on top of the lattes' frothy milk provides for a simple excitement factor that can make an adult feel like a kid again.
Hazelnut Mocha Lattes [$3.45]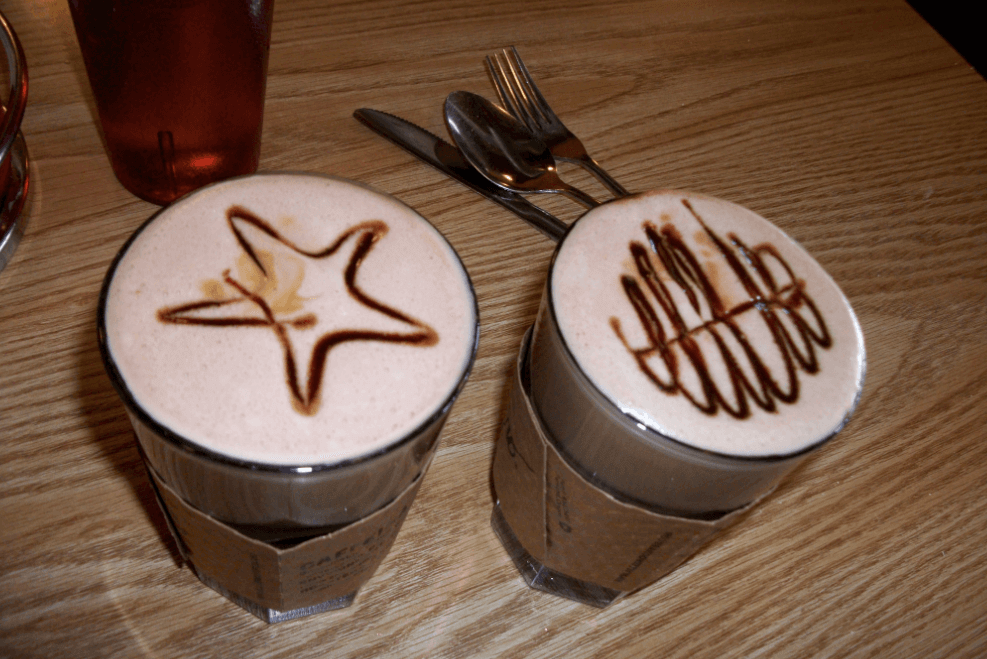 For my main meal, I ordered the breakfast special from the pictured chalkboard: Breakfast of Champions.  Although I went on a hike after eating it and no one told me I was hiking like a champion, I definitely ate this linner (between lunch and dinner) time breakfast dish like one.  The following description of this dish will showcase the genius behind the breakfast connoisseurs who create specials like this every week.  The Breakfast of Champions is a piece of grilled rosemary toast, topped with scrambled eggs, hash browns, melted mozzarella, salsa and diced avocado with lettuce, tomatoes and sour cream on the side.  Oh and I almost forgot, a side of fruit to nearly finish off the food pyramid.  I can definitely say that this is the best breakfast dish I've had that is an open-faced sandwich.
Breakfast of Champions [$7.95]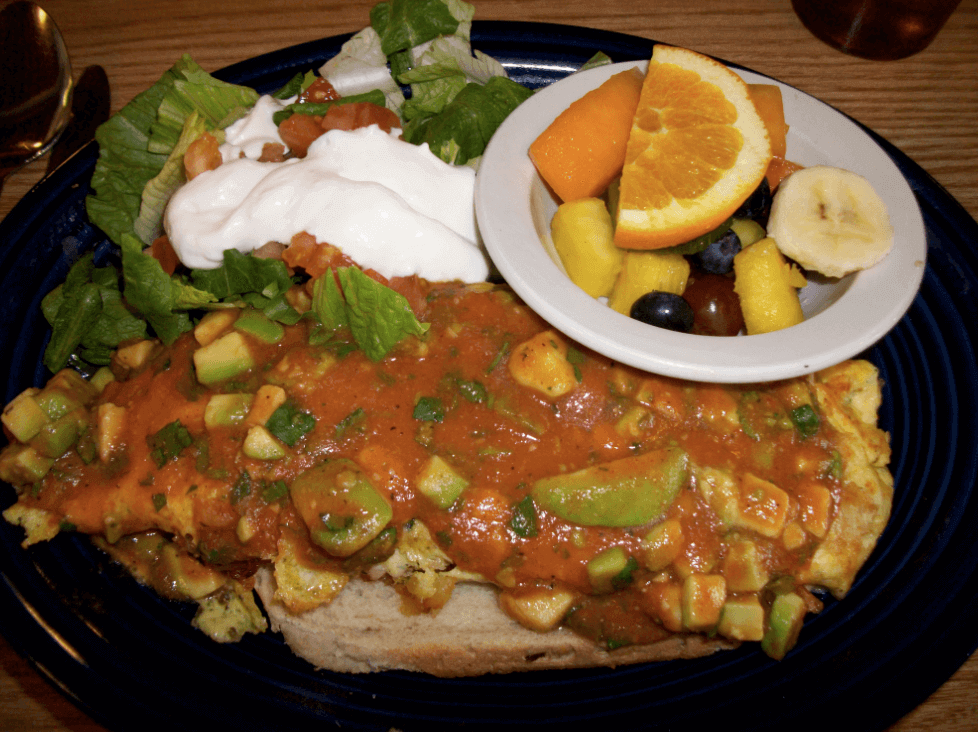 The South Side Walnut Cafe is the kind of place I wish I could go weekly, if not daily.  The only thing I would change about this wonderful establishment is its limited hours: 7AM-3:30PM daily.  Maybe their success with breakfast doesn't transfer to dinner like it does lunch.  Or maybe this is a perfect venue for one of those new pop-up dinner restaurants (Pop-up dinner in Boulder).  Until then, this is the perfect spot for meals between breakfast and linner time.