by Hayley Hudson on April 1, 2011
627 South Broadway / Menu




The nine tasty microbrews on tap at Southern Sun could keep the place going on their own. I find the beer to be the main attraction, but bar appetizers that are fresh instead of greasy provide a nice supplement, and flavorful entrees ranging from smothered burritos to crab cake sandwiches make Southern Sun a no-fail choice.
Java Porter; Blackberry Wheat
Dark beer makes me happy, and when the dark beer resembles coffee or chocolate milk, I'm even happier. True to its name, my porter smelled and tasted a bit like Starbucks (but alcoholic and better). I liked it better than my usual stout.
Something really exciting happened about mid-way through these beers. I had the privilege of witnessing my friend try his first bite of hummus ever. He liked it! I can only hope he will begin to make up for lost time.
Hummus appetizer
The hummus of the day was sesame. I highly recommend it, and if Southern Sun truly offers a different flavor of hummus every single day of the week, I could become a daily customer. Unfortunately, you never know when things like this are simply deceptive catchphrases, so I believe further investigation to be necessary.
After eating most of the hummus and drinking that porter, equivalent to about five loaves of bread, I was feeling full and ordered  a salad.
But oh, was it a good salad.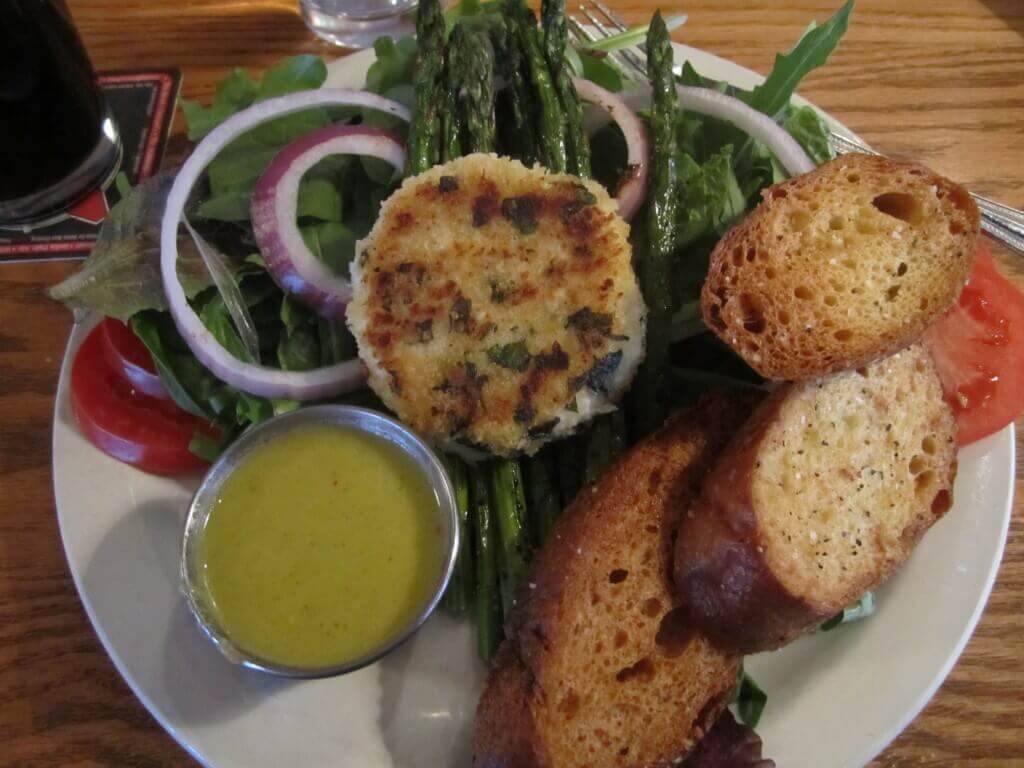 Roasted Asaparagus Salad
This baby was a daily special, and that mysterious blob right in the center made it extra lovely. The blob is not a crab cake. It's not a scallop. It's not a crouton. Do you give up?
It's herbed and pan-fried goat cheese. Magically, it crunched on the outside and crumbled on the inside, and after breaking it open and distributing it through the mixed greens, roasted asparagus, red onions, and roma tomatoes, I declared it the best part of the meal. But that's always the case with cheese.
Southern Sun always has a slightly more diverse crowd than Mountain Sun, its counterpart on Pearl Street. While I was here, I saw a few families, a surprising number of babies, and some older couples mixed in with the twentysomethings, making for a nice, casual vibe with a friendly feel.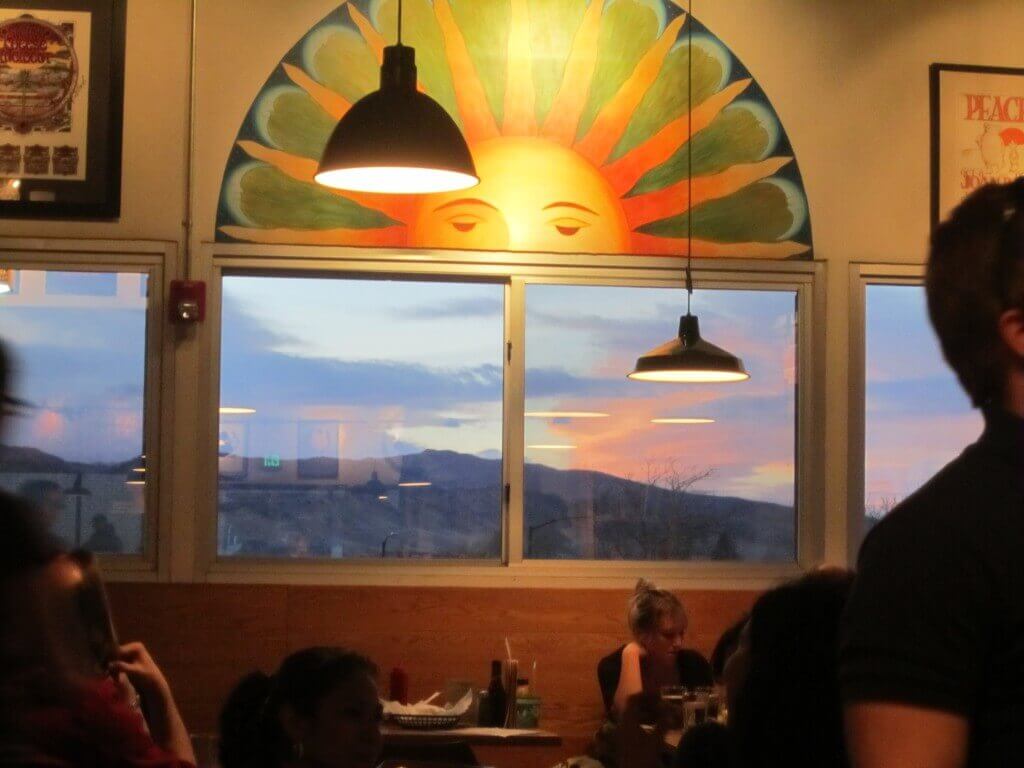 The rows of community tables are perfect for cozying up to your neighbors and enjoying the view.