by Jessica on September 4, 2011
1805 29th St.#1138





If there's one food that I know, its frozen yogurt. I am obsessed, a junkie, connoisseur, over-doser, sample all that I can, and would absolutely call it my favorite food. So when a friend of mine texted me while I was abroad and told me that two new, self-serve frozen yogurt places had arrived in Boulder, I could not wait to get back.
Spooners' concept and lively atmosphere is what keeps the crowds coming. With over a dozen flavor options and thirty toppings, the selection is sure to please every palate.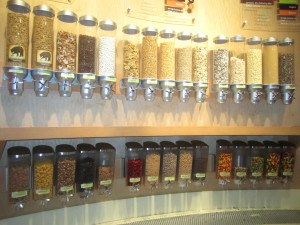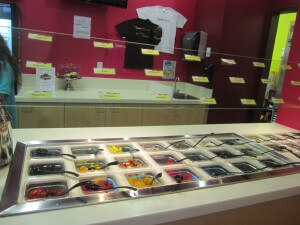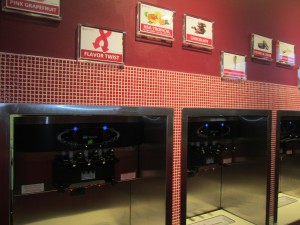 Like a kid in a candy store (literally), I went wild. After sampling nearly every flavor in the store, I opted for "fluffernutter," a swirl combining marshmallow and peanut butter. I started loaded the toppings on with control and an effort to be healthy, but ended with a dish full of candy and chocolate. A cup of strawberries, heath bar, chocolate chips, snow caps, Reese's, mint patties, frosted animal cookies and mochi (thats just what I can remember) later and I was feeling extremely sick, similar to how I'm feeling now as I'm reflecting on how much sugar I consumed.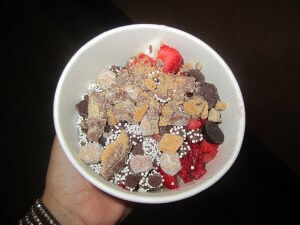 Next time I'll learn not to let my eyes get bigger than my stomach and that a dozen toppings doesn't necessarily make for a better dessert. Yet no matter how you craft your "fro yo", you can't go wrong at Spooners.