by Andrew Woodman on March 1, 2011
NOTE

:

Tandoori Grill's lunch buffet

strongly redeems the quality of their food that is portrayed in this post.



619 South Broadway Street
Boulder, Colorado 80305
(303) 543-7339
A dead link to Tandoori Grill's menu (maybe it will work one day)
For an Indian restaurant located directly next door to an Indian grocery store, Tandoori Grill definitely missed the spice aisle.
I used to always pass this place and disregard it for no reason, but I finally decided to give it a shot. I walked in and was immediately surprised by a great restaurant atmosphere serving what seemed to authentic Indian cuisine. People (or in retrospect maybe just a bunch of actors) even seemed as if they were enjoying some Indian food.
With a complimentary serving of paratha (chickpea + cumin prepared like a chip) and some kind of tomato based sauce, I teased my hungry stomach with an Indian version of chips and salsa. Well, at least it would have been if the sauce didn't actually remind me of salsa…but at least the paratha was good.
I always order a hot chai tea [$2.50] when I go out for Indian food, and it's pretty uncommon for me to ever reject a free refill of anything that's not water. I surprised myself when the waitress offered to top my cup off, and I declined. The tea was as weak as Courtney Love's mental stability.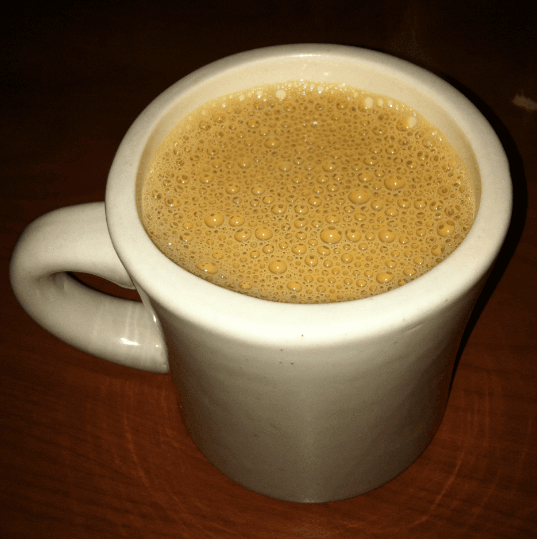 I got an order of some samosas [$3.99], a classic Indian starter that even Tandoori Grill could pull off. The crispiness of the fried pastry shell crunched perfectly into the fluffiness of the flavorful potatoes and peas on the inside. Mmm. It was accompanied by two sauces: tamarind sauce (it actually tasted like tamarinds) and some mint chutney (it actually tasted like a puréed cucumber).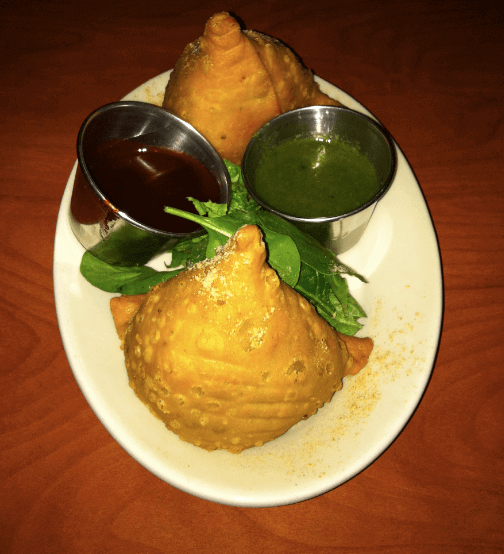 I love onion naan, so it only seemed appropriate for me to get Tandoori's equivalent: onion kulcha [$2.99]. This was also served with copious amounts of the tamarind sauce and the "mint" (cucumber) chutney. Granted it was a little doughier, I really didn't understand why this wasn't onion naan. Since I really liked it, I'll accept the Indian kulcha for what it is.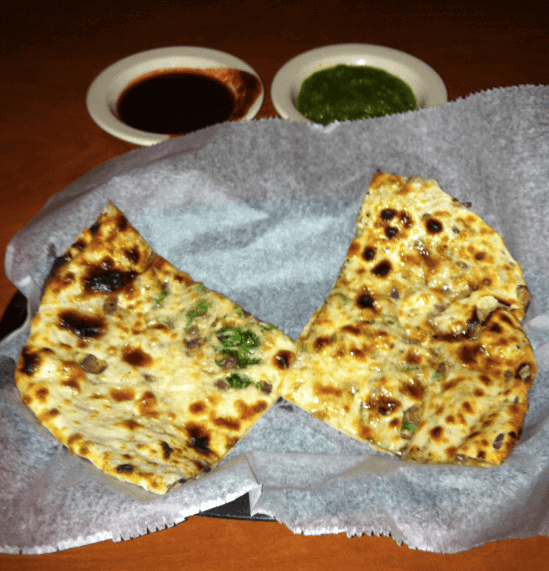 The Kabob Sampler [$8.99] was the order that I was most excited for. I wasn't really surprised when this dish was also served with the same two sauces as the two previous dishes (I already had plenty still leftover), but I was surprised by the lack of spice. While its presentation seems to be quickly thrown together by a hurried 4-year-old, this dish consists of ginger chicken (the white one), chicken tikka (the orange one), and lamb boti. Although the chicken was really moist and juicy, it just tasted like good chicken. There was by no means any real chicken tikka on my plate, and was by far and away the most mildly prepared Indian style meat I have ever had. At one point when I was chewing the chicken tikka, I thought I might have tasted an aftertaste of a spice, but I'm pretty sure it was only in my hopeful imagination. The ginger chicken was the same exact, and the lamb was equally as disappointing in it's own chewy/uncuttable way.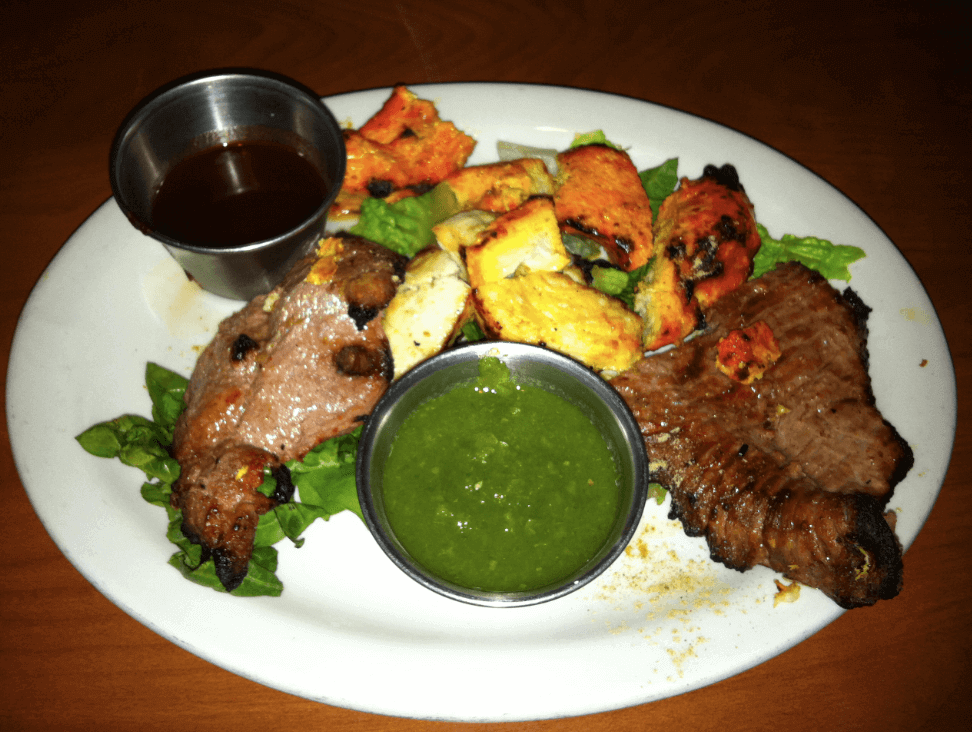 It is possible I burned my tongue on the scorching hot chai and couldn't taste these delicious spices, but I'm pretty sure that they just weren't really there. Tandoori does offer a lunch special every day where you can endlessly gorge at their buffet for only $10. Regardless of quality, that's a good deal and I'll probably try it. By the by, any non-lunch-buffet meal cost just as much for the same amount of food at Himalayas (next to the Boulder Theatre on 14th/Spruce), which is much more authentic and can fill anyones spice preferences.