by Andrew Woodman on March 8, 2011
949 Walnut Street
Boulder, Colorado 80302
The Attic's menu/info





The Attic makes Monday my new favorite day: nothing could top off $5 burgers and Oskar Blues brews like a weekly foosball tournament. This place has quickly turned itself into a weekly tradition for me.
We came here with a party of 11, and were somehow expected to fit into this table: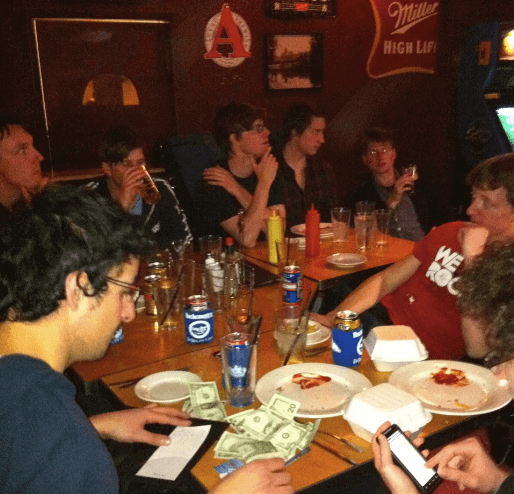 Although normally I would feel cramped or claustrophobic—especially since most of the people in our party were strangers to me—it actually fit the mood of this loud bar scene pretty well. This is the kind of place that has several TVs all playing different sports games that I couldn't care less about, but for some reason my eyes stayed glued to them. That was good though, because it gave me an outlet that prevented any awkward, forced moments with these people I was just getting to know.
I tried some of the soft pretzel appetizer [$6.25] that our table ordered. I glanced at it and instantly thought of this equation: overly salted = shriveled up tongue + empty glass of water. I was wrong. The salty flavor was perfectly complemented by the ridiculous amount of dijon mustard served with the dish. I wish I didn't have to share this, but apparently sharing is caring.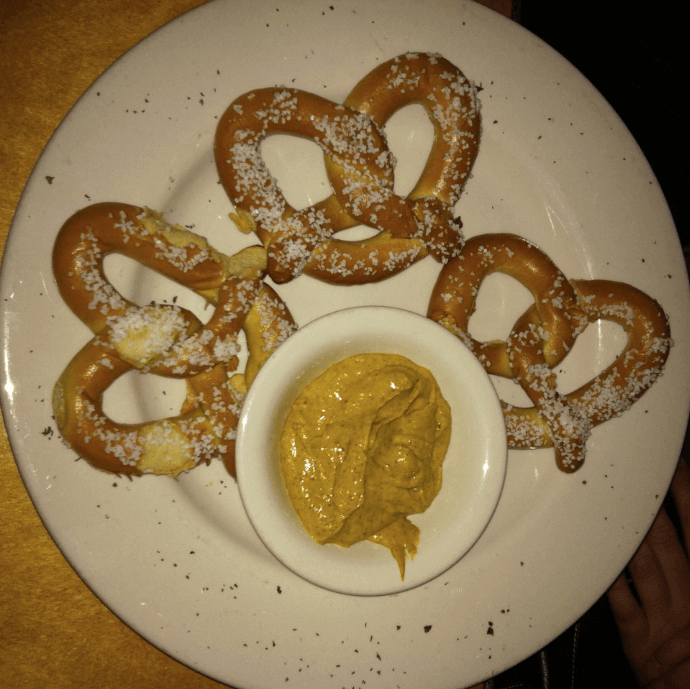 If you couldn't tell already, I am a huge believer in namesakes and self-titles. Naturally, I ordered the Attic burger [$5.00 on Mondays, $9.75 all other days]. How could I not? In addition to the usual lettuce and tomato, it sported smoked bacon and provolone on top of the Attic's thick burger patty. To accompany all of this was my favorite food: caramelized onions. Normally I'm a fan of the thinner patty, but I was the first person to finish their burger at our table of 11, which made me feel self conscious about my eating habits, but also really says something about how much I enjoyed my burger. The answer is a lot. And for only 5 bucks?! Yes, please.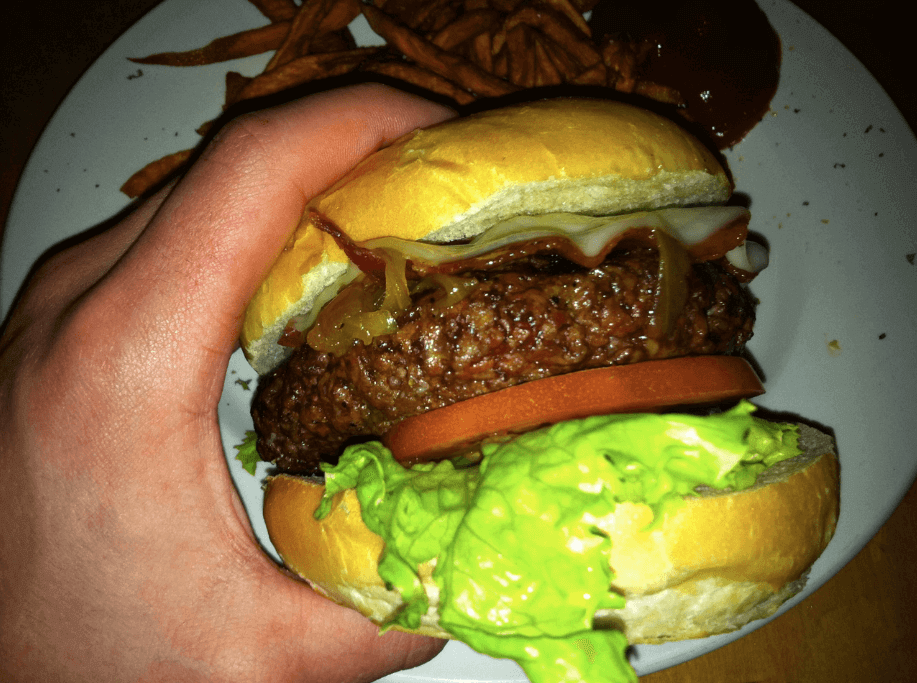 The waitress offered me several types of fries: steak, skinny, tots, SWEET POTATO?! Obviously I got the sweet potato fries, and I was excited. They could have been a little more crispy, but aside from that I gobbled up those skinny little sweet potato puppies like I had been starved for weeks. Delicious. (They are slightly hidden, hanging out in the background behind the above pictured Attic burger).
I was pretty pleased with my meal already, but to top it off The Attic carries the canned beer apocalypse that is Oskar Blues Brewery. As the pioneers of this newfound trend of canned beers, Oskar Blues and The Attic provided me with some Dale's Pale Ale and some Mama's Little Yella Pils to sip on. I've also tried their Old Chub Scotch Ale, which is highly alcoholic (8%) and hence delightful. The Attic normally offers a selection of Oskar Blues, but Monday comes with the discounted price of $3 (thanks, Monday!) And I got some free stickers and a candum/beer-cozy from an Oskar Blues rep named Alex who was there. In addition to the above links, check them out on Twitter, too.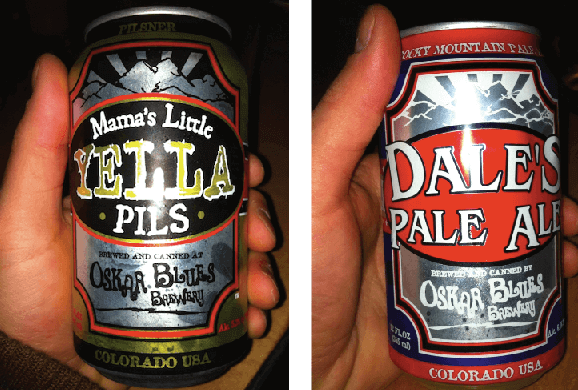 The Attic redeems Monday from the day of misery to the day of enjoyment. If you think that's impossible then go have an awesome, cheap burger and try out the Oskar Blues brews that I—and probably you—love so much. And if you happen to be a competitive, sober vegetarian who loves foosball, Monday night will suit you well, too.