by Hayley Hudson on May 3, 2011
1521 Pearl / Menu
The Cup is a coffee shop, and one of my favorites at that. I regularly bring friends, family members visiting from out of town, dates, study groups, and anyone else I can recruit along with me to enjoy a cup of coffee, which might be the best you can find in Boulder. (I'd say it's a tie between The Cup and Ozo).
During finals, The Cup becomes especially useful because I can pump my veins full of caffeine and have it taste delicious, too. They also have free Wi-fi, lots of tables, a laid-back atmosphere, and a quiet back room for the really serious students.
Not to mention their seriously great selection of food. Cafes with good food don't always have good coffee, and vice versa. The Cup has both, and it always smells of roasting coffee and toasted bread.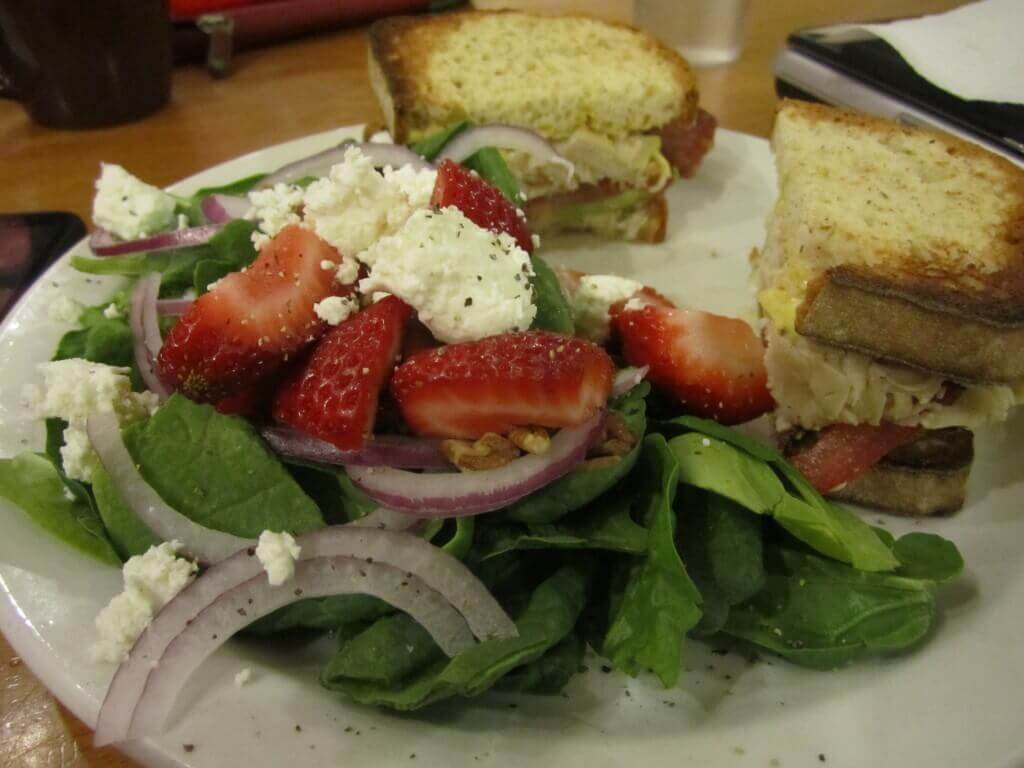 During my last visit, I ordered the Strawberry and Spinach salad, which comes topped with red onion, pecans, and goat cheese. The tang of the cheese nicely complements the sweet berries. Since thinking a lot makes me hungry, I also ate the turkey club that's pictured.
When there's lots of work to be done, it's nice not to have to spend tons of time breaking for dinner. The Cup has it all right at your fingertips: coffee, tea, quality food, and a selection of pastries, cookies, and cupcakes if you require dessert.