by Emily Kane on August 12, 2011
1709 Pearl Street





Boulder is jam packed with locally owned coffee houses each offering something unique to coffee-house fiends. The Laughing Goat has two locations; one conveniently placed in Norlin Library (on CU's campus) and another on East End Pearl St. Both locations are run by well-trained, friendly baristas, creating a truly welcoming atmosphere.
While all of their beverages are handcrafted and truly to die for, I love the Venetian Creme on a warm summers day. True to its name this drink is sweet and creamy and packed with caffeine. All it takes is a small twelve ounce cup to have you wired in the library for hours: a perfect study break treat.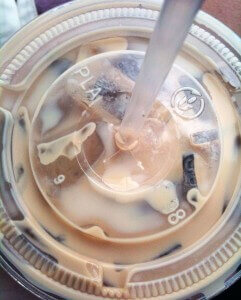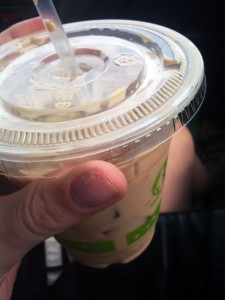 More than just coffee, The Laughing Goat offers a wide variety of pastries, sandwiches (both breakfast and lunch), and calzones. For breakfast I really love the ham, egg, and cheese croissant. It is just rich enough where you feel like you're truly indulging but with enough substance to get your day started. However, make sure you microwave your sandwich thoroughly or else suffer from rubbery ham and slippery cheese…definitely not a great way to begin the day.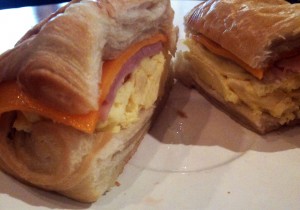 I have tried a variety of their lunch sandwiches but truly enjoy their caprese. Huge chunks of mozzarella are lightly brushed in balsamic vinegar and nicely complemented by the savory roasted tomatoes. It's a really nice afternoon pick-me-up and at a great price to boot!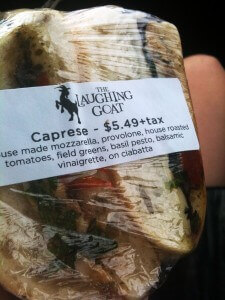 The Laughing Goat on Pearl is also host to live music and other events almost every night making it a nice place to unwind after a long day. While I have yet to attend one of their open mic nights they are rumored to be fantastic. Whether on campus or down on Pearl, I highly suggest The Laughing Goat for a cozy and accessible place to grab coffee, food and rev up for your day!