by Hayley Hudson on February 16, 2011
On Sunday night a friend and I rolled up to Tibet Kitchen in my car that hasn't been washed since before it started snowing this winter. I hadn't been washed in a while myself because on Sundays I barely move in order to build up energy stores for the coming week. We chose an "athletic" look for our night out.
Our T-shirts from 2004 printed with our high school mascot turned out to be appropriate for Tibet Kitchen's very casual atmosphere. Entering the place from a parking lot that fits about four (dirty) cars, we practically bumped into the counter and cash register the moment we opened the door. The bar provides some seating and a cramped back room with fluorescent lights takes care of the rest.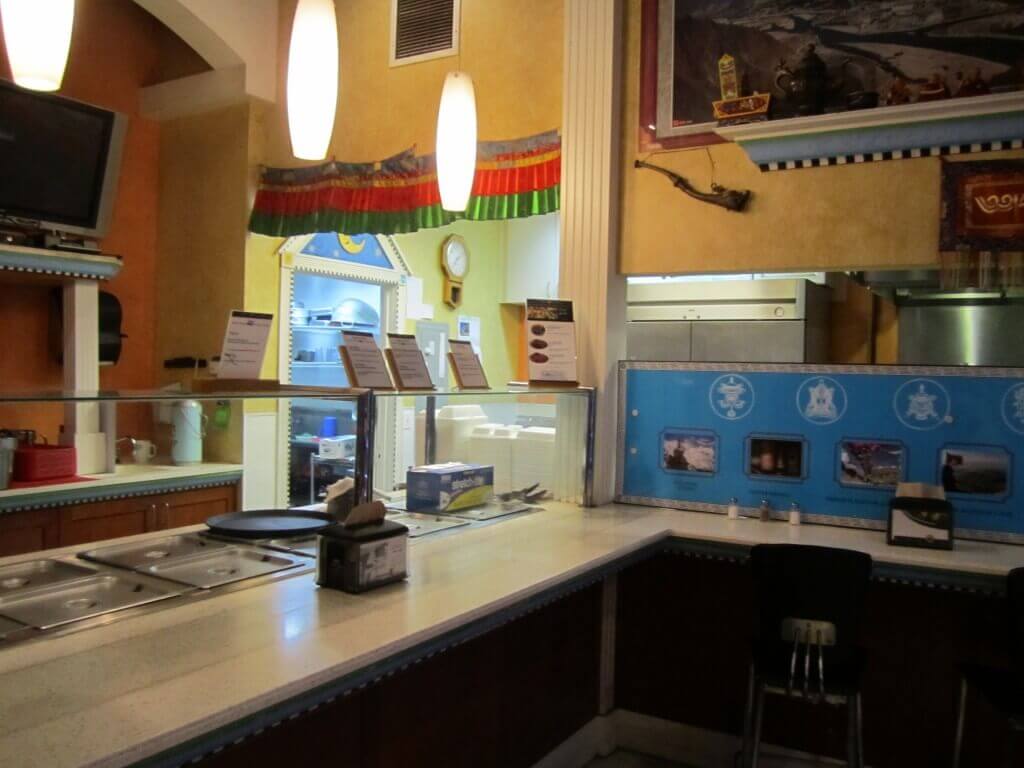 Our vegetable egg rolls came out first and were subsequently devoured.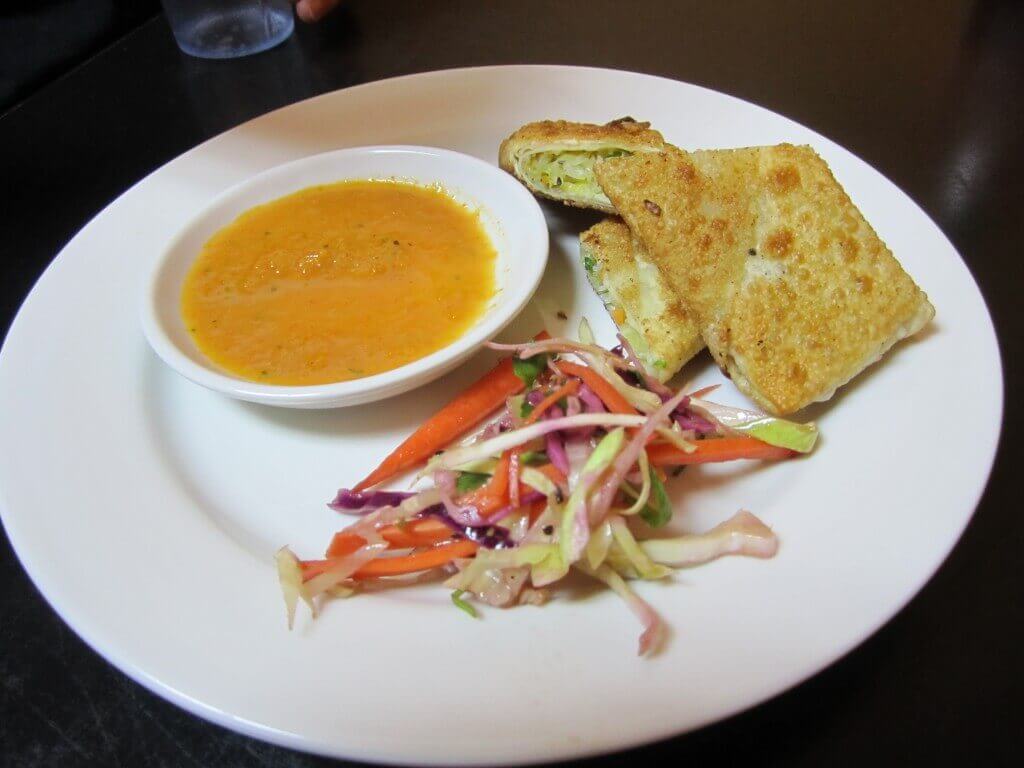 Looking at this picture and remembering these almost brings a tear to my eye. I can honestly label them the best egg rolls I've ever had. Perfectly fried, they had crunch and flavor, and the dipping sauce was unlike anything I've seen served with egg rolls: spicy, not sweet. Its spice factor might cause someone of weak tolerance to label it "too spicy" (these people often simply lack proper training), but my friend and I used all of it and wanted 20 more bowls.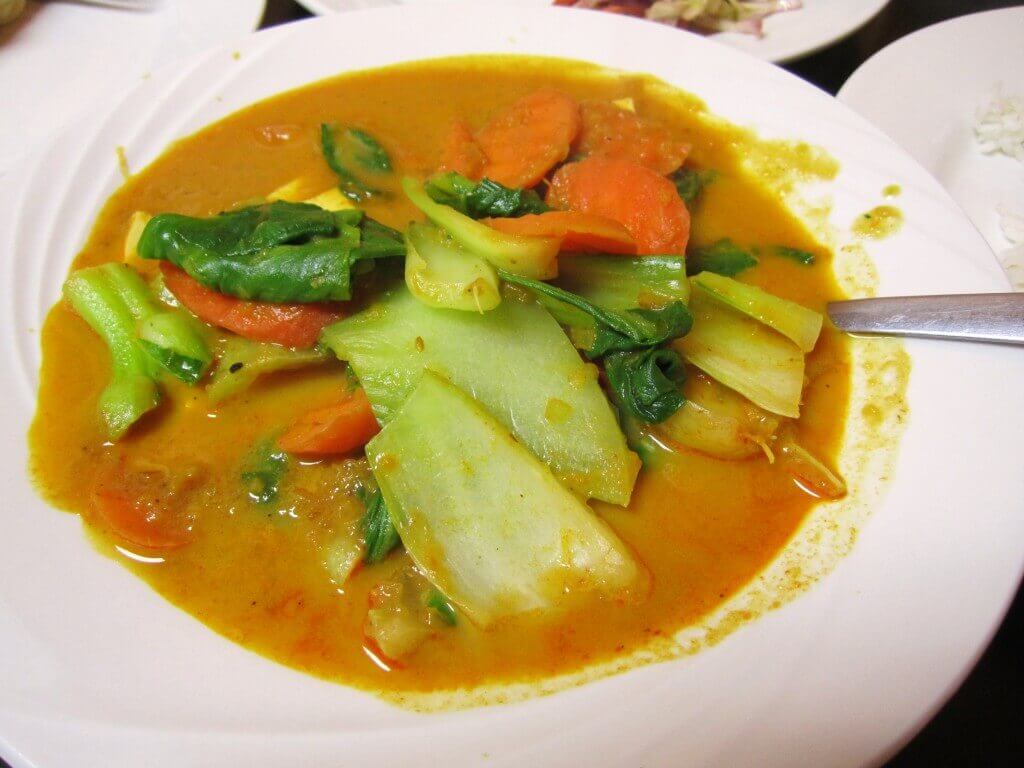 My tofu and bok choy couldn't compete. The dish tasted like an ordinary vegetable stir-fry, and the curry sauce lacked the depth of flavor of the egg roll sauce. It was still good–I happen to love ordinary vegetable stir-fries– but I wouldn't call it amazing.
I enjoyed the dinner conversation, and the tables so close together in that back room ensured that I could also enjoy five or six other dinner conversations that weren't my own. I eavesdrop on a regular basis and make no apologies for it, but here it was almost too easy. I imagine that if I were to ever stop in to an actual kitchen in Tibet after, say, climbing around on the Himalayas some weekend, it would have the same sort of feel. Don't you always meet interesting people on journeys around the world?
Casual and cozy Tibet Kitchen hasn't seen the last of me. I'll be back someday to order lots of egg rolls and try a different entrée. I just can't guarantee that I'll shower first.
Look at the Menu and visit Tibet Kitchen at 2359 Arapahoe.