by Hayley Hudson on June 14, 2011
2905 Pearl St.




It's not just a grocery store anymore. (But was it ever? I could spend hours staring at beautiful displays of produce and perusing the aisles for crazy and awesome products like coffee-flavored goat cheese).
The recent expansion of the Whole Foods location on Pearl Street has boosted what was already a great selection of ready-to-eat meals. The new prepared foods area of the store resembles something like a fancy mall food court in that you find a concentration of food possibilities in one relatively small space. Unlike mall fare, however, nothing here seems questionable because it's all prepared from fresh, quality ingredients. You won't find Hot Dog on a Stick.
Where do I begin? There's the pizza station, where both individual slices and whole pies sizzle and beg you to eat them. Linger too long and you'll probably end up buying pizza.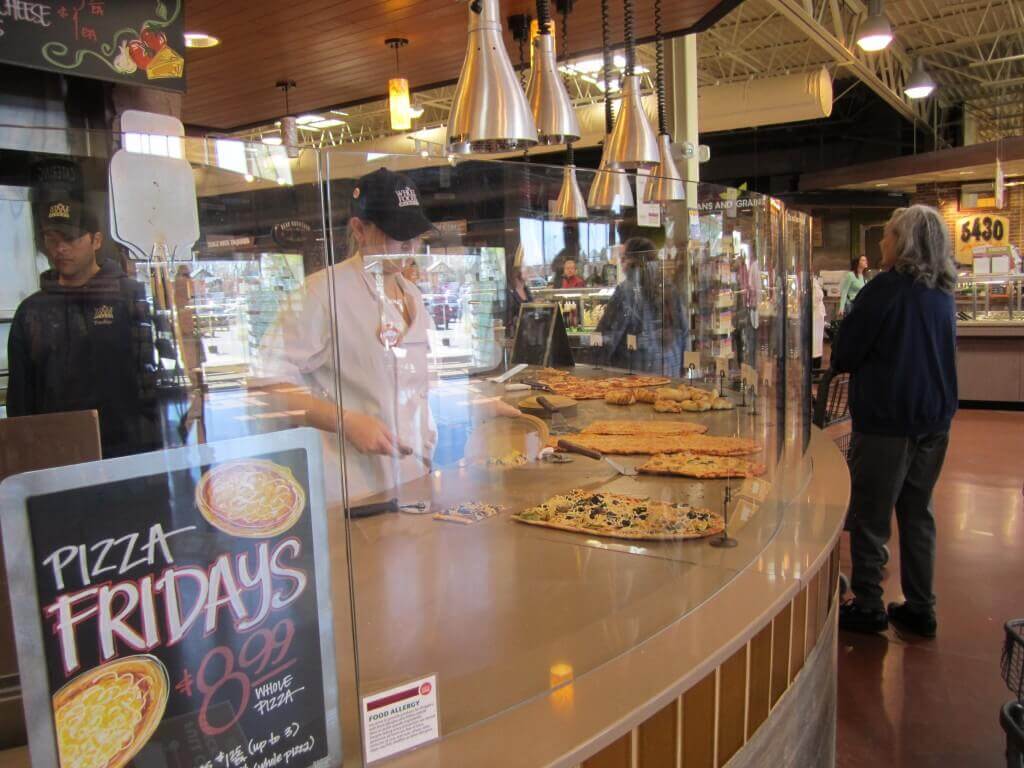 Pizza
Sometimes my food cravings emerge based on continent of origin, and the Asian area comes in handy during those moments. Order a noodle or rice bowl, create your own bowl, or select sushi that an in-house sushi chef hand rolls before packaging it up for easy meals to go.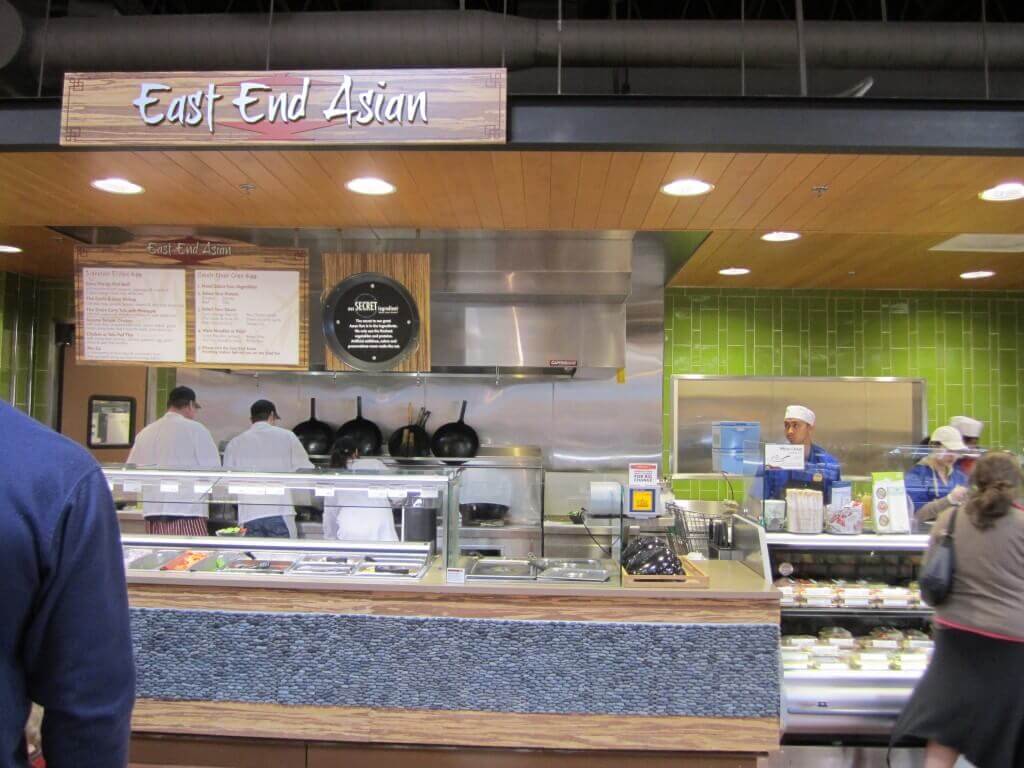 Noodle Bowls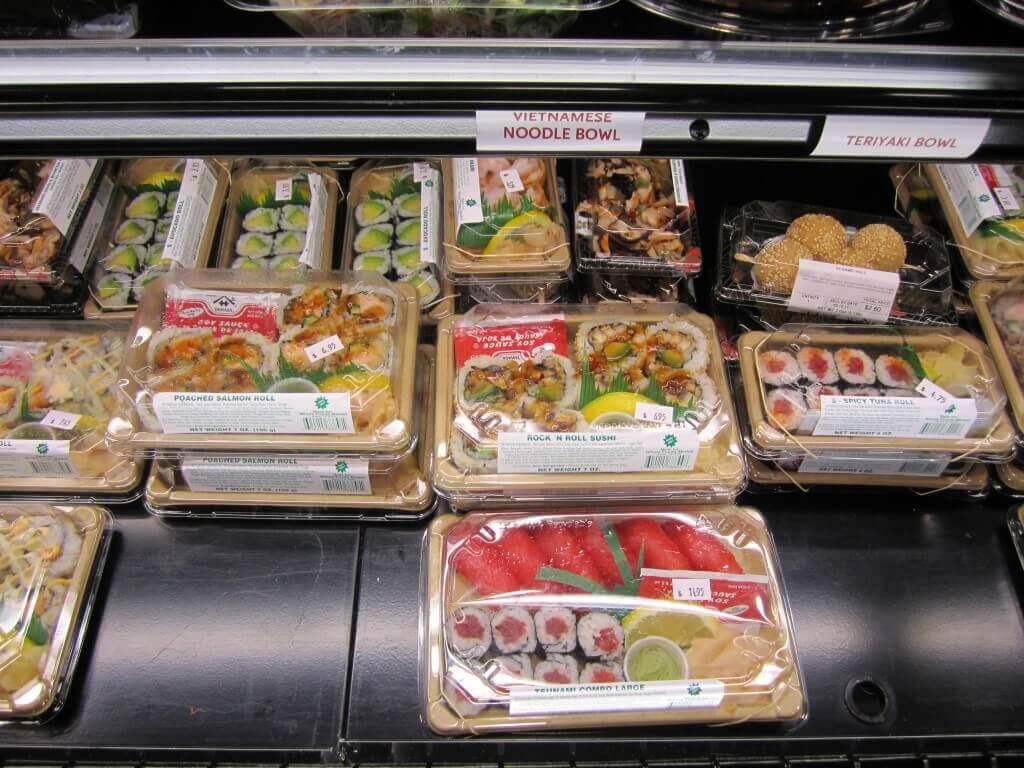 Suuuusssshhhiiiiii
If that won't do, visit the barbecue stand for some killer collard greens and pulled pork, grab a burrito, or choose from a selection of artisan sandwiches including a tasty-looking eggplant muffuletta.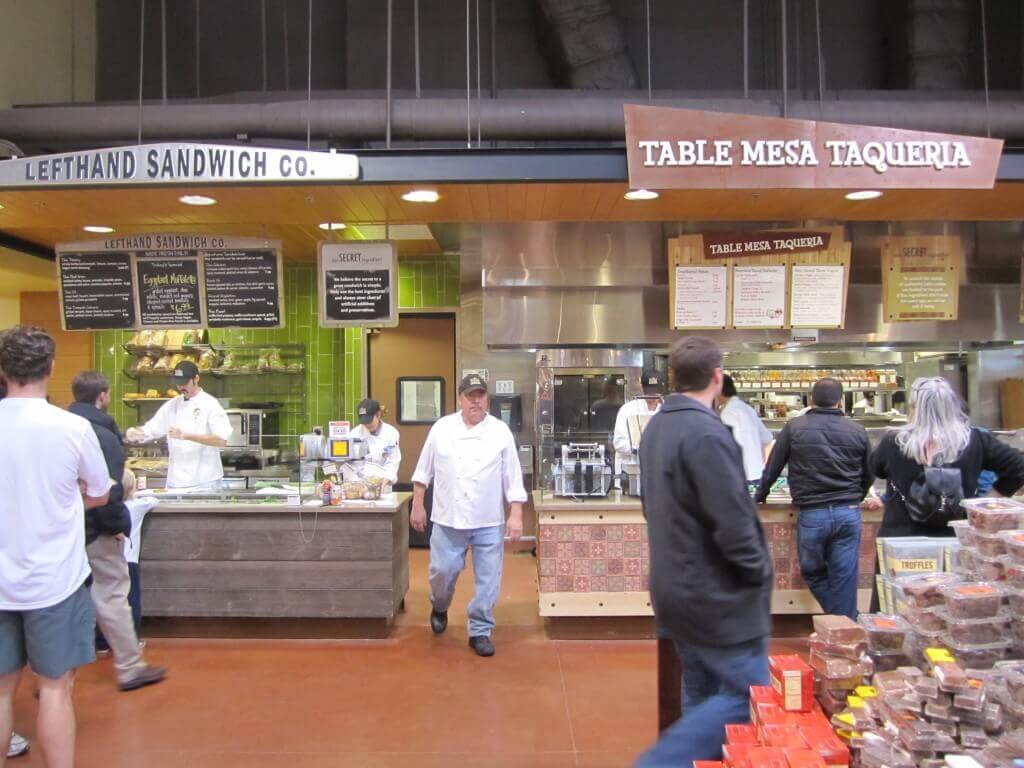 Sandwiches and Burritos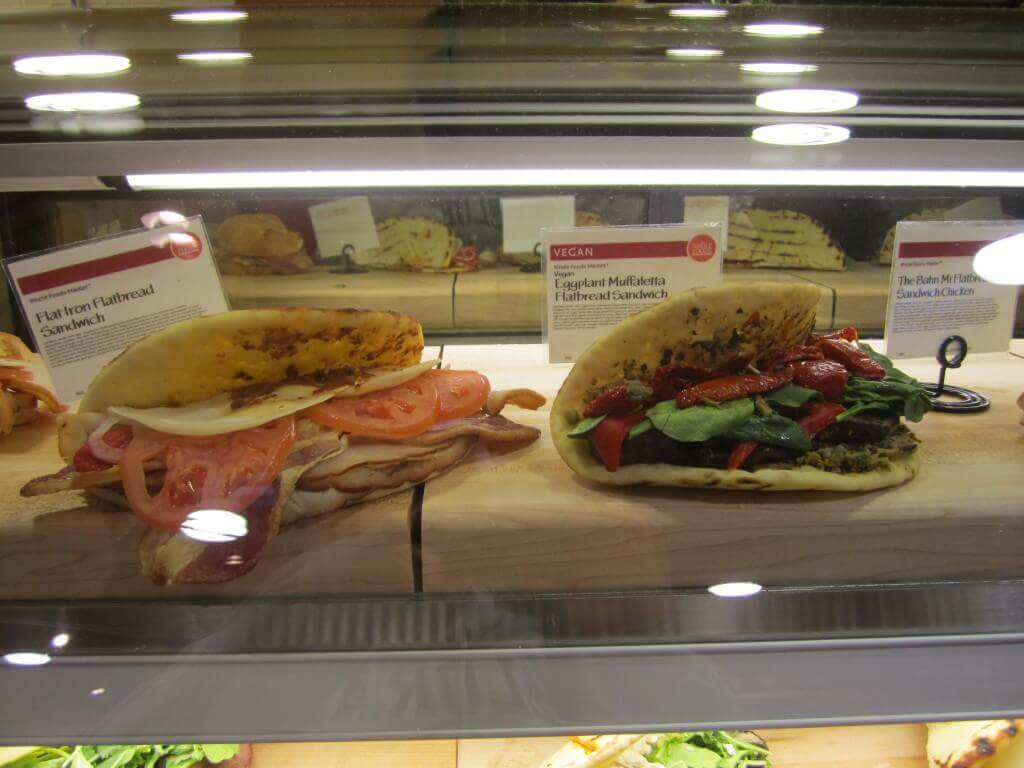 Flatiron Flatbread Sandwich; Eggplant Muffuletta Sandwich
I recommend "greens, beans, and grains": choose one of each, add a protein, add a sauce, and bask in your own creative genius. Buffalo meatballs and barbecue sauce over brown rice, chickpeas, and miso greens is my favorite, but I invite you to let loose and try whatever sounds good. Be impulsive!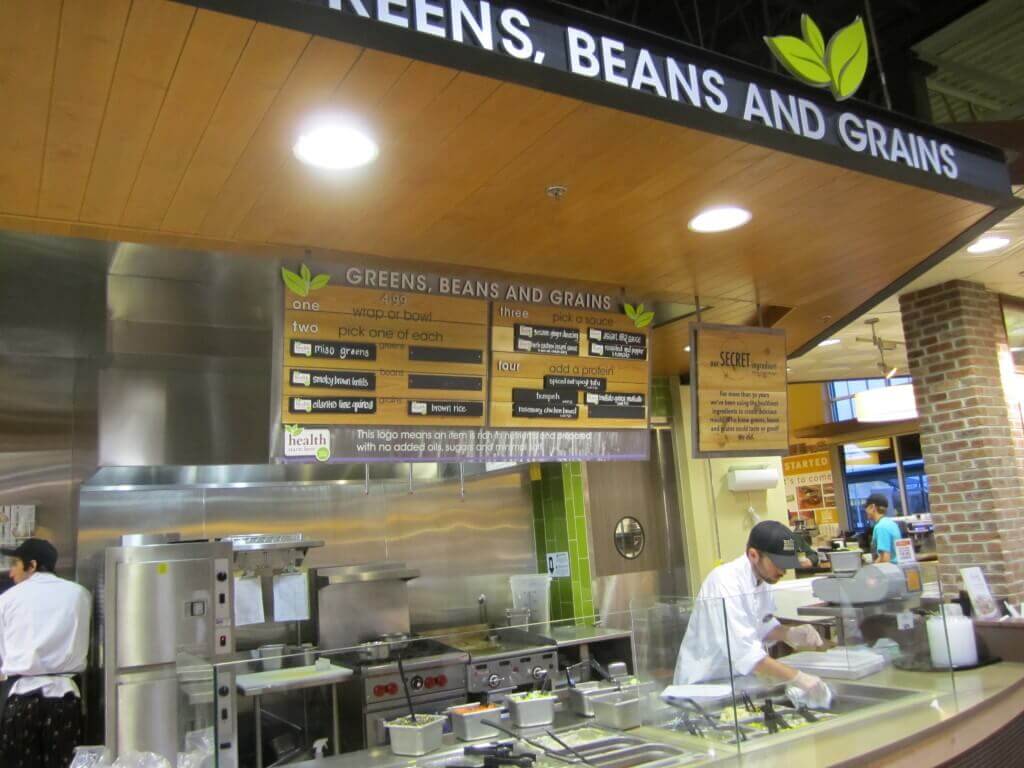 Greens, Beans, and Grains
On top of all that, this grocery store to end all grocery stores offers a salad bar, a soup bar, a build-your-own baked potato bar, a deli counter, a stop for smoothies and fresh juices, and in the mornings, an oatmeal bar.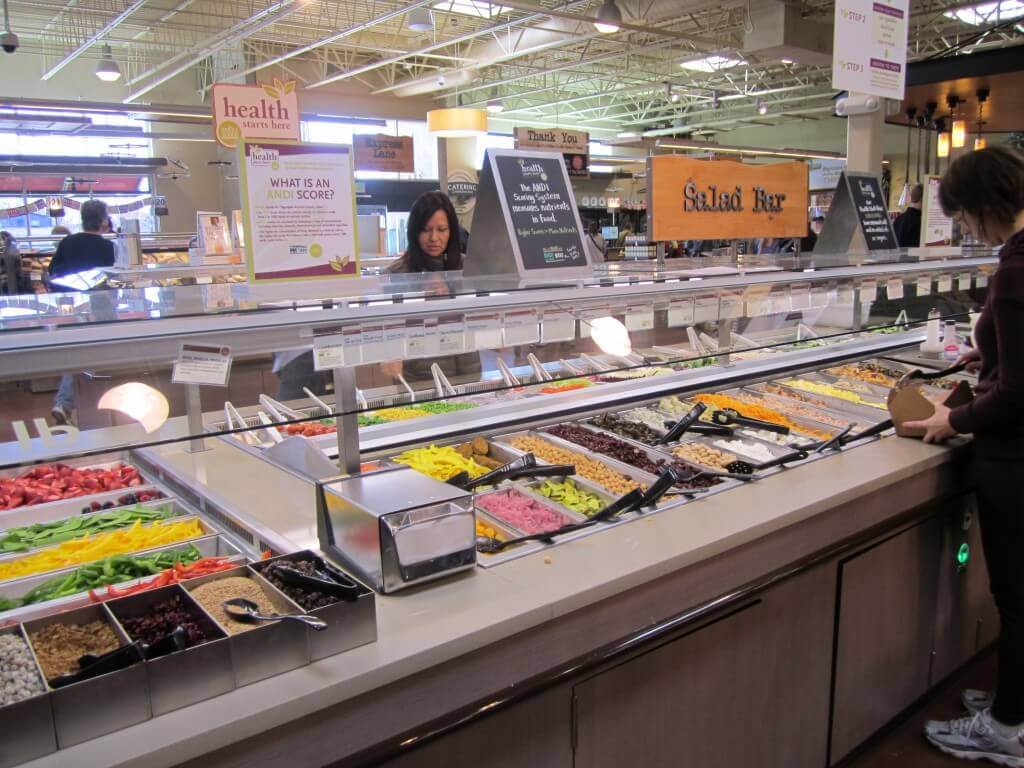 Salad Bar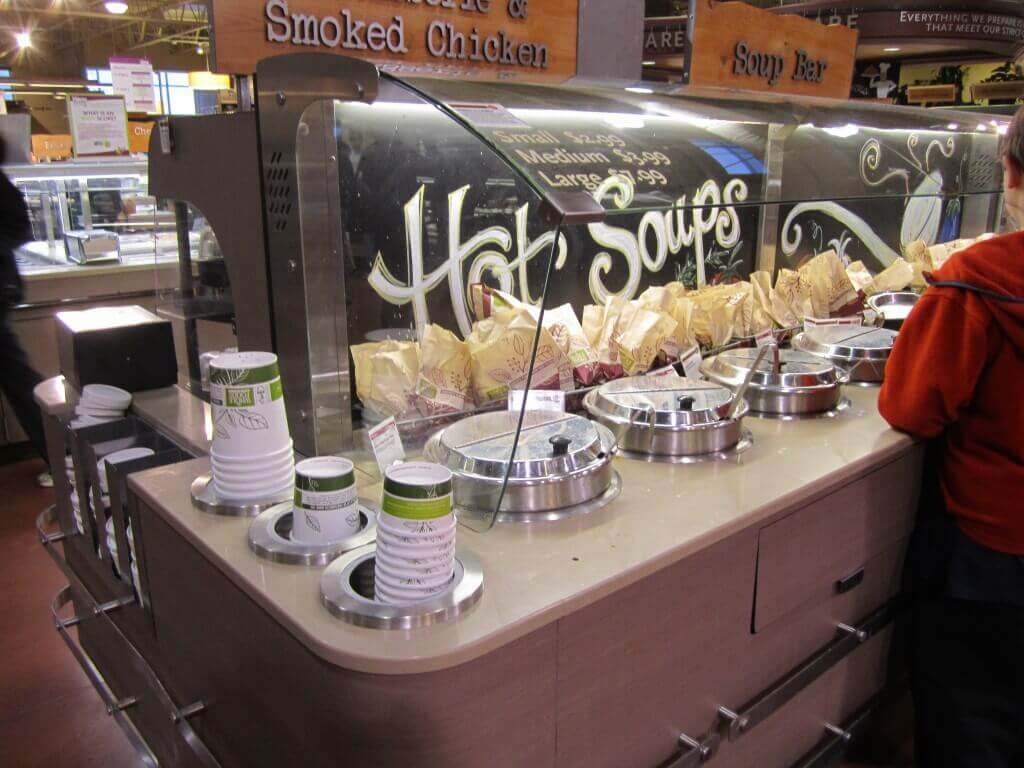 Soup
And this: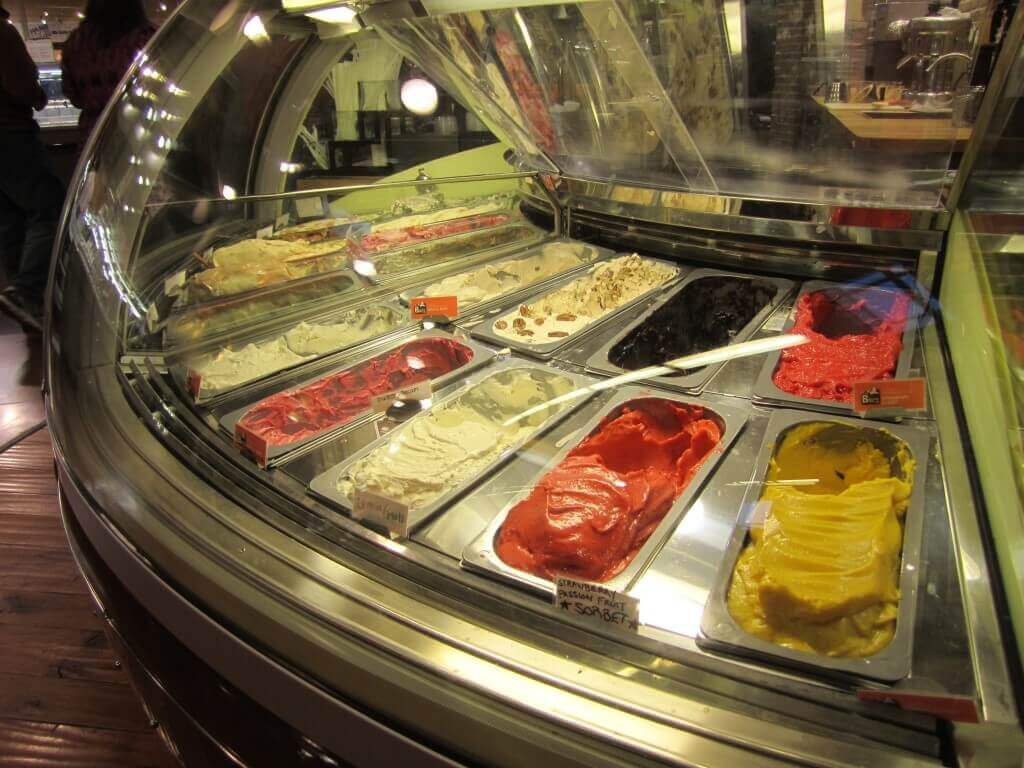 Gelato
The gelato sneakily hangs out right by the door, coaxing those last few dollars out of your wallet. It's worth a stop on your way out, assuming you made it this far without getting lodged between the sandwich and burrito counters or submerged in a display of imported cheeses.
Give Whole Foods a try during your next moment of food indecision–they'll have it covered. Good luck finding a parking spot, though.