by Hayley Hudson on February 18, 2011
I'd like to give a shoutout to my good friend the chickpea. This special beige legume forms the base for two of the world's greatest food innovations: hummus and falafel. Chickpeas (ever so versatile) take on a texture that's smooth and creamy in one dish but dry and crispy in the other. I think this contrast makes hummus and falafel perfect complements. Chickpeas and chickpeas might even be better than more famous food pairs like peanut butter and jelly.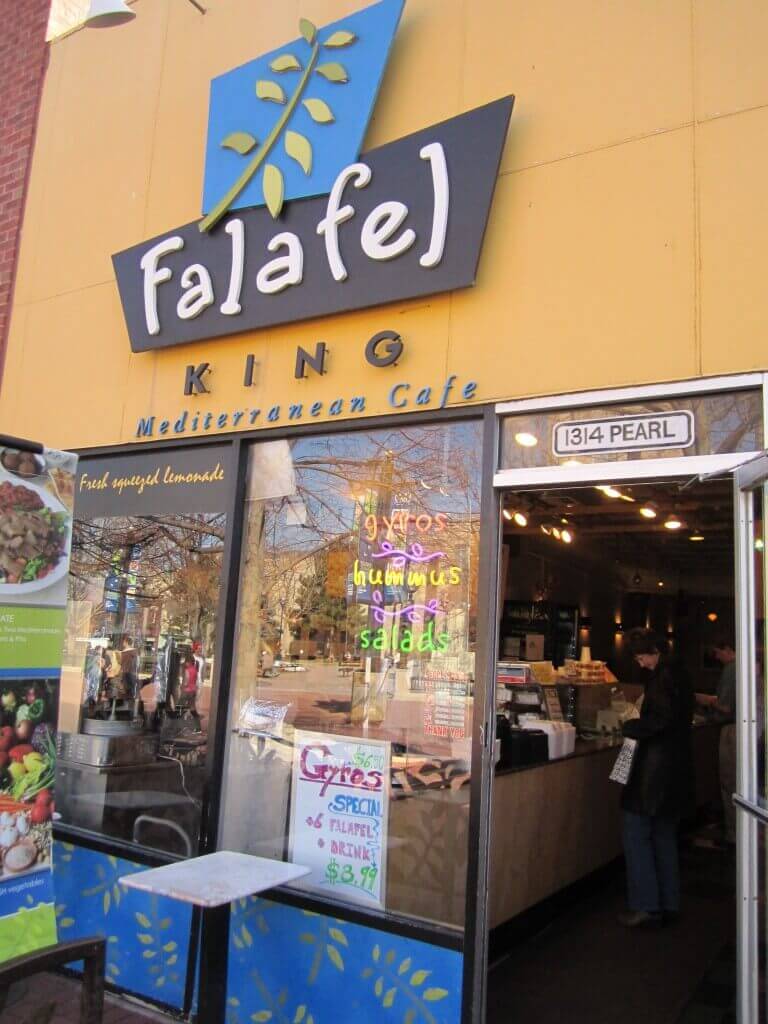 Falafel King sells their hummus in some Boulder grocery stores, and it's easily my favorite store-bought brand (nothing beats homemade). On Wednesday afternoon, I went to the Falafel King location on Pearl to get some straight from their kitchen.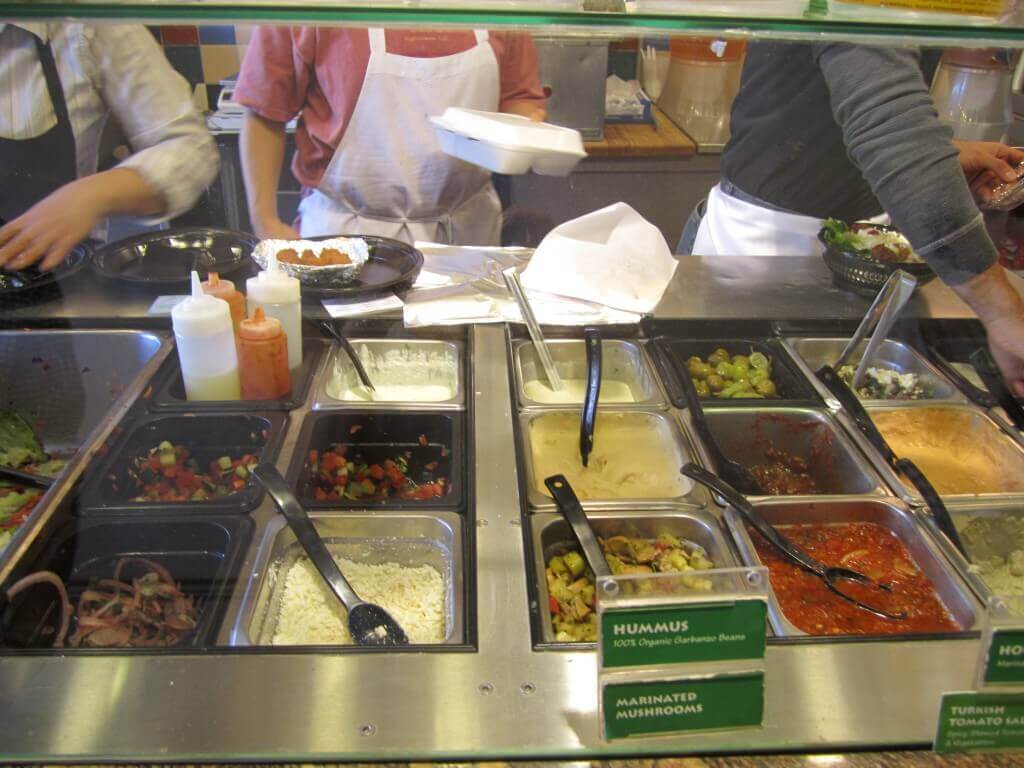 I ordered the falafel combination plate, which comes with falafel, mixed greens, tzatziki sauce, pita, and two sides. One side obviously had to be hummus, which I ordered with conviction. Less excitedly I also asked for dolmas because I was being forced to make a choice. Then, for some unknown reason I was asked to choose a third side.
"What else?" asked the employee.
"Hummus?" I asked, trying to be polite and friendly. Maybe they were upset that I had basically demanded it before. I can't help it that I know what I want.
"Another side," stated the employee.
On the verge of a panic attack, I tried to talk myself down.
The hummus must be included, I thought. It's the only logical explanation.
I asked for Tabouli, paid, and received this: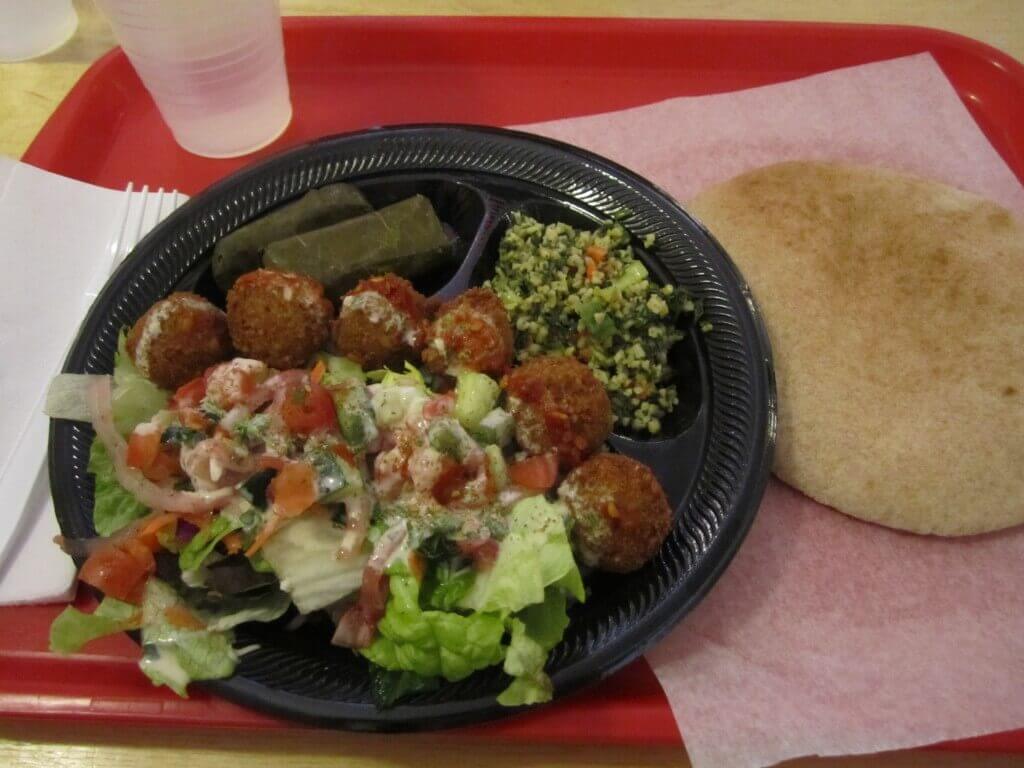 Hummus not included.
Tragic miscommunication aside, my plate still satisfied me. The crunchy falafel, though fried, didn't drip with grease, and the tzatziki sauce, hot sauce, tomatoes, and onions atop the greens added plenty of flavor that almost made up for what was missing.
I would recommend Falafel King for fans of Middle Eastern food looking for a place to grab lunch or a casual dinner. But please, I'm begging you: order the hummus and do not back down.
1314 Pearl St / Menu